In the NASCAR Sprint Cup garage, if there's a driver and team that smiles often, has a carefree demeanor, but the attitude and desire to succeed as much as a championship effort, it's the No. 47 JTG Daugherty Racing Chevrolet SS group with driver AJ Allmendinger alongside crew chief Brian Burns. Much like a great work of art that's in progress, there can be the few Jekyll and Hyde moments that showcase the roller coaster experiences in 2014.
When they're clicking on all cylinders, they're plenty capable of reeling some amazing finishes, such as the case between rounds five to 10, starting with an eighth place result at Fontana and concluding with a fifth at Talladega. Clearly, this is an effort that knows how to get the job done when the odds are in their favor, as their high water mark in the points standings thus far is 15th in early May.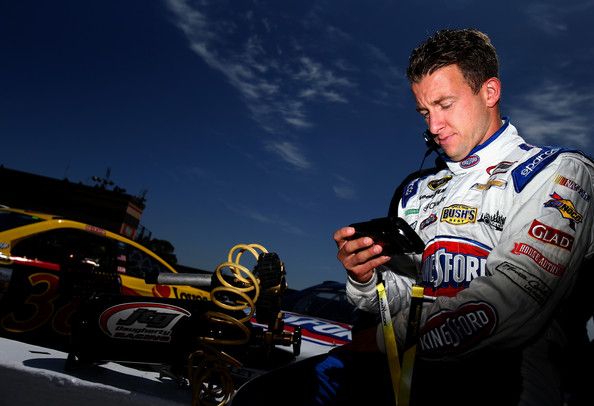 Occasionally, they run into some snags that impede their progress, particularly the past six races in which Allmendinger and his No. 47 team have finished 21st or worse, including a missed opportunity at Sonoma Raceway last weekend with a 37th place finish. A late race tangle with Dale Earnhardt Jr. near the frontstretch resulted in the Los Gatos, CA colliding with Kasey Kahne, tearing up the front clip and resulting in a trip down pit lane for repairs.
Their struggles aren't due to a lack of effort, as they've certainly been trying in earnest to compete against the multi-car conglomerates of NASCAR Sprint Cup racing. Much like Germain Racing, their motors are supplied by ECR, which certainly helps out at the larger tracks and smaller venues. However, their Achilles' heal would have to be the intermediate tracks like Texas, Kansas, and Charlotte, where they've placed 23rd, 30th, and 23rd respectively. Those are the kinds of results that this energetic team looks to turn around at Kentucky Speedway for this Saturday night's Quaker State 400.
In his past three starts, Allmendinger, who's raced for different organizations in those races, placed 28th with Richard Petty Motorsports in 2011, ninth with Team Penske in 2012, and 22nd last season with his JTG Daugherty Racing, his current team. Sure, a 19.7 average finishing position may not scream race contender to some race fans, but considering that this Sparta, KY track is about as rough and tenacious as Robert Plant's vocals during Live Aid 1985, they're capable of reeling off a solid top-10 or top-15 on Saturday night. Come to think of it, the surface of this speedway may just be the great equalizer that separates those who like to let it all hang out to those who play it safe.
Allmendinger is certainly a driver who doesn't stay content or settled with a conservative strategy. Instead, he knows how to drive that car flat out, getting the most out of his machine while providing valuable input to his team during the race weekend. Those factors alone could mean just as much as getting the correct balance between horsepower and handling or track position and pit strategy.
Considering all of those aspects with the 32-year-old racer and the fact that his No. 47 team is about as fired up and hungry to make the Chase Grid this season, these next nine races are golden opportunities to make the grade. By maintaining a top-30 points position and scoring a victory between Kentucky and Richmond, these are goals certainly in reach.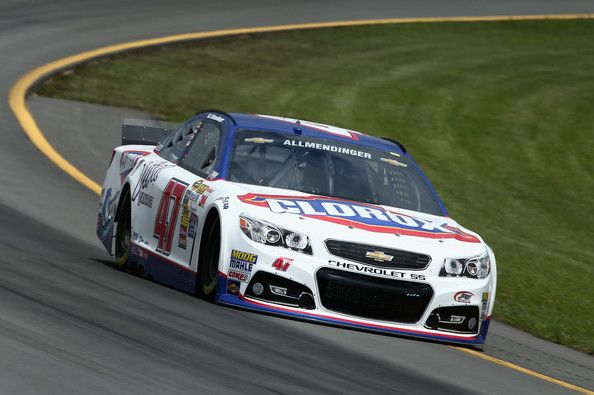 Right now, the focus for this team has to be about establishing consistency by snapping out of their late spring/early summer slump. If they can start a similar strong stretch of performances like in April and early May, ultimately, it'll boil down to the JTG Daugherty Racing team nabbing themselves a victory. Much like NBC Sports' Jeff Burton noted during NASCAR America, there are teams right now that are good but not great. Ultimately this is a good team but one that isn't content on just staying on par; rather, they are seeking for excellence on the track.
Although they're a single car effort that may be fighting an uphill battle right now, the potential to be great is there and when it's realized, there's no telling just how successful this team will be before the dust settles following the checkers at Richmond, VA this fall. Maybe there aren't a lot of critics who are considering Team 47 as a player for the postseason field in these next nine weeks, but the only thing that matters is this entire organization believing in themselves and getting the job done. Certainly, this is group of men and women, at the shop and the track, that's plenty capable of making it happen and they'll throw everything they've got against their peers.