For most drivers, starting sixth is a situation that would make them happy for a NASCAR Sprint Cup Series race. However, AJ Allmendinger felt he could've done more for his No. 47 Scott Products Chevy fielded by JTG Daugherty Racing, despite nailing a solid sixth for Sunday's Cheez-It 355 at Watkins Glen International, a road course that's seen as a specialty for the 32-year-old Los Gatos, CA native.
"I'm not happy with myself, " Allmendinger said. "I feel like I never nailed that lap. But I know we're going to have a fast race car."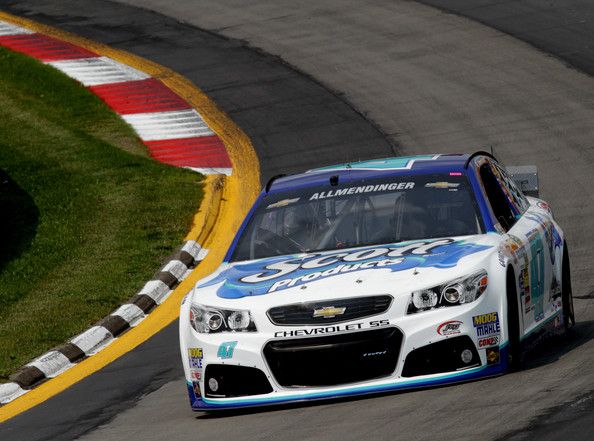 Having tested at the 2.45-mile venue two weeks ago, it's a track where a driver must hit their marks on each corner. Sure, the team has as much part in deciding on the end results, but it's up to that driver to make the moves on this challenging course. Coming into Sunday's race, Allmendinger has a top-five and three top-10's in his past five starts, including a 10th in last year's race.
Allmendinger was well en route to a solid top-five performance at Sonoma Raceway in June before late race contact from Dale Earnhardt Jr. derailed those efforts. Placing 37th after leading 35 laps, the JTG Daugherty Racing team, led by crew chief Brian Burns, worked feverishly on rebuilding their road course car. Successfully repairing the front clip and getting their Chevy back in prime shape, it's safe to say that it's retained the speed and durability it had two months ago.
However, what this team wants is a strong result, looking to nail a win or a top-five finish to truly finish the 2014 season on a roll. Last weekend was a microcosm of their year, as they've been solid on the track with the cars they've unloaded, executed on pit stops, and their driver has meshed well with the crew chief. All of that saw them nearly get a stellar finish before getting collected in a heavy, multicar collision on lap 117.
This weekend's all about putting that behind them and focusing on a possible strong streak of performances in August. Confident and poised, Allmendinger pointed out that while road courses are something of a strong suit, that his team has produced good cars and if the circumstances are there, he'll capitalize on the opportunities to score his first ever NASCAR Sprint Cup win. Having come close, especially on the road courses, this 90-lap event may be their race and time to shine.
The 2014 season has been a campaign of redemption and a true comeback of a racer who's been looking to truly call NASCAR racing his home. Surrounding himself around a team who makes him feel like family so quickly, it's safe to say that he takes their showings to heart and wants to absolutely deliver each race.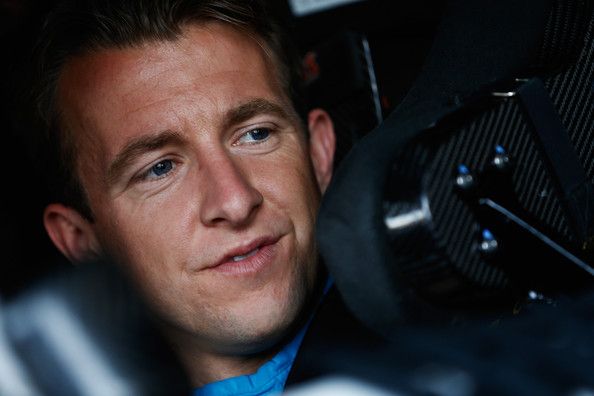 Because of that, Allmendinger puts a lot of pressure on himself but it's the kind where it's due to his dedication to succeed for each member of his crew, at the track and back in the shop. Emotionally and mentally stronger than before and as keen as he's ever been with his commitment to NASCAR racing, it's safe to say that it'd be something of a storyline moment should the man who "wormed" his way in the Sprint All-Star pre-race ceremonies in May cross the stripe in first position.
Passionate, savvy, and poised, all the makings are there for Allmendinger to finally win that elusive first race come Sunday afternoon at Watkins Glen International. Scoring wins last season in the Nationwide Series races at Road America and Mid-Ohio for Roger Penske's No. 22 Discount Tires Ford Mustang team, he's finally found that consistency which he's wanted with car owners Tad and Jodi Geschickter and Brad Daugherty.
Still, it's perhaps those recent experiences that have made him a man who doesn't take a day for granted and truly cherishes each race weekend. More than horsepower, an agile pit crew, a good car, and lucky breaks on the track, maybe the biggest factor for the No. 47 team is a driver that's determined to come through. It could all come together and with a solid starting spot (sixth) and a pit stall directly behind pole sitter Jeff Gordon, he at least finds himself within distance of the usual contenders.
For this one Sunday afternoon, it's a 90 lap competition where their hearts may race a little faster and the sweat may glisten more frequently on each individual of the team. Clearly, the bonds are tight and the chemistry is about as strong as any of the elite teams of the Cup series.
No matter the end results at the Glen, it's certain that Allmendinger will drive with total gusto and desire to capture the checkered flag first. After all, whether it's the open wheel cars or the closed wheels of stock cars, this is a racer who absolutely puts everything out on the track.