Coming into the 2014 season, the NASCAR Sprint Cup Sunoco Rookie of the Year battle was dubbed as one of the greatest classes since the 2002 roster that saw Ryan Newman and Jimmie Johnson duke it out until the checkered flag at the season finale in Homestead-Miami Speedway. Newman would ultimately prevail over Johnson, with both drivers going on to tremendously successful Cup careers that still go on to this day. This year's rookie class is just as capable of re-writing the record books of NASCAR, with drivers like Justin Allgaier, Kyle Larson, and 2011 NASCAR Camping World Series and '13 Nationwide Series champion Austin Dillon, a second generation stock car racer looking to write his own chapter in the rich history of the No. 3 car.
Hailing from Lewisville, NC, the 24-year-old racer has been off to a solid start in his rookie Cup campaign, which started off with a riveting pole position win at the Daytona 500 backed by a ninth place effort. In all, he's scored six additional top-15 performances, which occurred at Bristol, Fontana, Martinsville, Darlington, Talladega, and the summer Daytona race.
Most impressively, Dillon logged his first top-five finish of his promising Cup career, driving a smart race in the rain delayed and shortened Coke Zero 400 in his No. 3 Bass Pro Shops/NRA Museum Chevy SS. To say the least, he's shown adept driving at some of the toughest circuits in NASCAR and has shown some maturity as well, never forgetting to have fun in the most elite level of stock cars but stepping up as a prominent part of his No. 3 Richard Childress Racing team.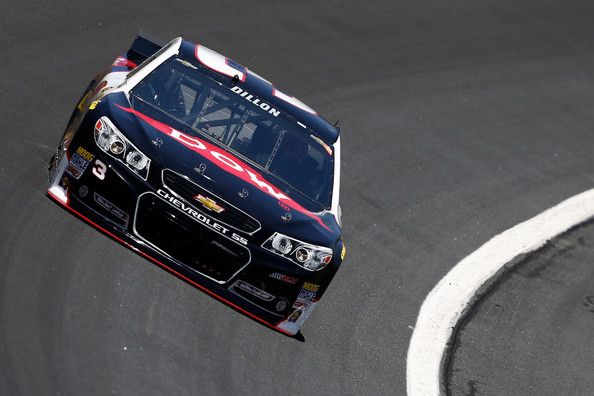 Dillon was stoic about his Daytona performance, taking to Twitter to tweet, "Great day would have liked to try and finish it but a solid points day." It was truly an impressive performance, showing he may have picked up on those restrictor plate talents rather quickly that'd make his car owner (and grandfather) Richard Childress proud as well as the man who made the No. 3 Chevy iconic from 1984-'01 in the form of the late Dale Earnhardt Sr.
Having grown up with his father Mike racing in the Nationwide Series from 1995-'01, as well as Earnhardt and Childress, it's safe to say that Dillon observed a lot of what it takes to succeed in racing, assimilating those experiences and finding his own style as a relatively successful young racer. Before too long, the Childress-Dillon family tree saw its racing roots expand, with Austin Dillon starting up in his stock car journey in the late 2000's.
After placing runner up in his rookie campaign in the NASCAR K&N Pro Series East division in 2008, Dillon drove in a combined eight races between the Nationwide and Camping World Truck Series in 2008 and '09. Following those sample races, Dillon went full-time Truck racing in the No. 3 Bass Pro Shops Chevy Silverado in 2010, scoring two wins, seven top-five finishes and 16 top-10's to place fifth in the overall points standings. He would improve on those efforts in 2011, duplicating his win total, logging 10 top-five results, and 16 top-10's to win the Truck championship.
With those impressive numbers and the Truck title, Dillon graduated to the Nationwide Series in 2012, with a successful rookie effort that resulted in two wins, 16 top-five results and 27 top-10's which netted him a third place points finish. A year later, it was consistency that netted Dillon and his No. 3 Chevy Camaro team with the Nationwide Series title on the strength of 13 top-five finishes and 22 top-10's.
Impressively. he didn't make a trip into Victory Lane, parlaying strong front finishes to hoist the Nationwide trophy at Homestead-Miami Speedway last November. In between his Truck and Nationwide titles in 2011 and '13, the cowboy hat wearing racer competed in 13 Cup starts, with notable finishes of 11th and 14th in the Michigan races last season.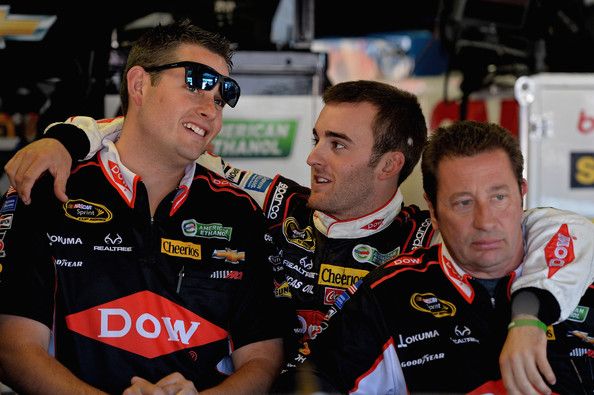 This year, Dillon has shown that swagger that most young guns display as a fresh-faced, wide eyed racers who are excited to be in the top series of NASCAR. Unafraid to admit when he's behind the curve on the more technical tracks, he's turned to his No. 3 team, led by crew chief Gil Martin. Surrounded by one of the most savvy and balanced crews in the Sprint Cup garage, they've taken to not only their new driver, but also with the legacy of the legendary number that they now carry after adorning the No. 29 from the second race of 2001 through the checkered flag at the season finale last year. There's a strong sense of camaraderie with DIllon and his crew, as they're often smiling, embracing the new chapter of the long, storied history of this Richard Childress Racing team.
Their next destination is New Hampshire Motor Speedway, the tight 1.058-mile nearly paperclip-shaped oval in Loudon, NH for this Sunday's Camping World RV Sales 301 (Live on TNT at 12 PM EST). Overall, he's averaged a 10th-place finish when considering his previous starts in the Nationwide and Truck ranks, including a pair of third place finishes in 2012 and '13 in the Nationwide division.
Unlike most rookies, who typically embrace the intermediates, it seems like when it comes to those short tracks where the driver has to muscle that car all race long, Dillon embraces that unique challenge and he'll certainly find himself in a familiar spot in a car that'll garner lots of attention with New England racing fans. Ultimately, it's a chance for him to not only embrace the powerful Sprint Cup Chevy SS, but it's a great test to see how much prowess that he has at this feisty track.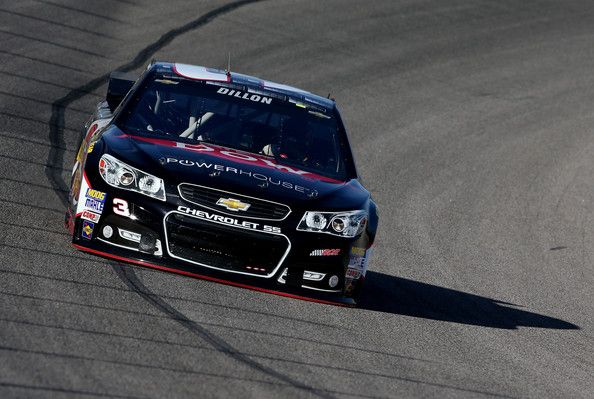 Although Dillon has never revealed if he's got the skills of a David Copperfield or Harry Potter, perhaps this weekend, he can pull a rabbit out of his cowboy hat and challenge for the win in the Granite State. Within striking distance of rookie points leader Kyle Larson and just a victory away from making the Chase Grid, it'd be quite the grand entrance for a racer who's not succumbed to the pressure of driving the No. 3 car.
Instead, he's embraced who he's become, which is a very successful, congenial, and exciting racer who's in it to win it for the long haul as a Sprint Cup fixture. Starting this Friday, that journey to Victory Lane starts when his primary machine's unloaded, inspected, and ready to make hot laps for what'll be the next hot summer race of 2014. From there, it's all up to Dillon, Martin, and his No. 3 team to unfold the next pages of this exciting story that's part of the NASCAR Sprint Cup Series.