By Rob Tiongson
For some, it's just a number, but with other racing fans, the sight of the number three atop the scoring pylon at any NASCAR Sprint Cup venue, much less at Daytona International Speedway, had to be a nostalgic feeling that certainly made the Richard Childress Racing camp smile on Sunday afternoon. Rookie driver Austin Dillion, the 2013 Nationwide Series champion, drove the No. 3 Dow/Cheerios Chevrolet SS to a pole run with a speed of 196.019 mph, backing up his successful pre-season test at "The World Center of Racing" last month. Starting alongside Dillon is Martin Truex, Jr. of the No. 78 Furniture Row Racing Chevrolet SS camp, turning in a lap of 195.852 mph, a grand debut with his new Cup team with engine support from Earnhardt-Ganassi.
Car owner Richard Childress was about as proud as he's ever been in a long time, as he got to see his grandson wheel the legendary No. 3 car to a smooth, efficient lap that was about as textbook and quick as could be in perfect Florida conditions. Dillon, recognizing his feat behind the RCR entry, took time to acknowledge that it was a total team effort that put him in the number one spot, at least heading into Thursday night's Budweiser Duels (Live at 7 PM ET on Fox Sports 1).
"It's hard to celebrate, because I know this is just qualifying, but it's great," Dillon said. "You never know the next time you'll be standing in this position again. So it's awesome; just want to thank our family back home at RCR. They've done such a good job -- fab shop, engine shop, everybody, my guys."
Childress chimed in happily about the pole position for Dillon and his Gil Martin-led team, perhaps with a little extra step than seen in some time at a track that's been a pendulum of emotions in his NASCAR and racing tenure.
"We wanted to put on a good show with the 3, and I couldn't be prouder of everybody," Childress said. "It is always on when you've got grandsons racing."
Truex's runner-up effort was quite impressive, as he continued Furniture Row Racing's resurgence as well as showcasing his tremendous talent behind the wheel after a tumultuous conclusion to the 2013 season. In his return to Chevrolet sheet metal and horsepower, the 33-year-old Mayetta, NJ native attributed his superb run to the team behind his Chevy's powerplant.
''Got a pretty good track record of qualifying here with an ECR engine under the hood, and obviously they're building some big power," Truex said. Certainly no stranger to these motors, he previously drove an ECR powered Chevy in 2009, when he was also in the front row for that year's Daytona 500 when he drove the No. 1 Bass Pro Shops Chevrolet from the Earnhardt Ganassi racing team, which has recently been renamed "Chip Ganassi Racing Presented by Felix Sabates." Although it may not be a pole winning run, Truex and his No. 78 can also breathe a little easier heading into the new week at Daytona as they'll get to just focus on Thursday evening's Duels as a test session of sorts or a "free" Happy Hour session in twilight conditions.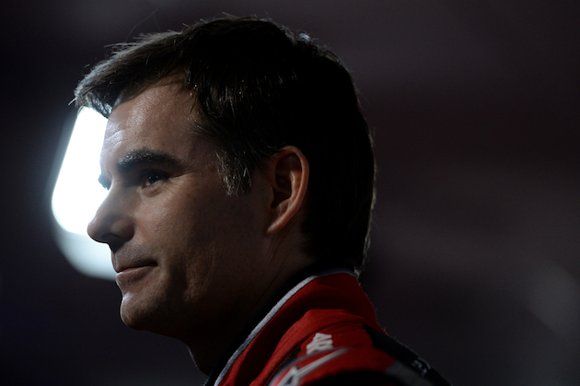 Setting the pace early on was Dale Earnhardt Jr., who posted a hot lap of 195.211 mph before relegating to a seventh-place effort. Ford made a statement during front row qualifying, with Greg Biffle, Carl Edwards, Brad Keselowski, and Ricky Stenhouse Jr. respectively taking the third, fourth, sixth, and ninth positions. Chevrolet filled out the remainder of the top-10 positions, with Ryan Newman, Jeff Gordon, and Paul Menard occupying the fifth, eighth and 10th spots.
Six-time and defending Cup champion Jimmie Johnson drove his No. 48 Lowe's Racing Chevy to a somewhat middling 14th place effort, while 2013 Chase contenders Joey Logano, Matt Kenseth, Kasey Kahne, Clint Bowyer, Kyle Busch, Kevin Harvick, and Kurt Busch placed inside the top-28.
Other notables like 2013 polesitter Danica Patrick turned in the 25th fastest effort of the session, while rookie drivers Michael Annett, Kyle Larson, Justin Allgaier, Parker Kligerman, Cole Whitt, Ryan Truex, and Alex Bowman qualified 18th, 24th, 30th, 33rd, 39th, 46th, and 47th place. Tony Stewart, in his first Cup race since his season ending injury in a sprint car race last August, posted the 35th fastest effort while Morgan Shepherd, who's attempting to become the oldest starter in the Daytona 500, turned up with 48th fastest effort of the 49 cars attempting to make the Daytona 500.
Overall, it looked like a classic Chevrolet versus Ford battle on Sunday, while Toyota lacked some of that horsepower that was prevalent during last year's Daytona Speedweeks. Still, they seem to have a great package on race day, as evident during Saturday night's Sprint Unlimited won by Denny Hamlin. Toyota's best efforts seem to preside with Joe Gibbs Racing, particularly with Hamlin, Kyle Busch, and Matt Kenseth, who are all fast and cagey restrictor plate racers in their right.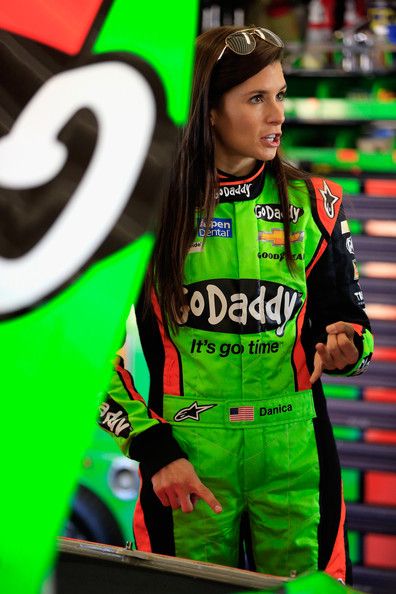 The next challenge ahead besides practice sessions on Wednesday will be the Budweiser Duels this coming Thursday evening. Race number one will determine the inside row (positions 3-43) while the second race will decide the starters from positions 4-42. Most teams' attention will turn to drafting and getting their cars optimized to handle in the draft with a slightly different aero package.
Over the off-season, NASCAR added a half inch to the rear spoiler, which seemed to lend to more passing but it also lends itself to some turbulence when a driver "side drafts" off their peer's car. Needless to say, the upcoming days will be critical and even for front row starters Dillon and Truex, their teams know that a crash could easily change things or a poor handling car in Thursday night's Duels means that there's much work to attend to before next Sunday's Daytona 500.
For now, to the victors goes the spoils and for right now, it's Richard Childress Racing and Furniture Row Racing who are feeling, in the words of Lary David, "pretty pretty good." However, this fact may not make them feel so comfortable - the last front row starter to win the Daytona 500 was Dale Jarrett, who won the pole and went on to win the 2000 "Great American Race."
Since 2001, the average starting position for the race winner is 16th - it's anyone's race and for 16th fastest driver Casey Mears, maybe that's enough hope to give the No. 13 Geico Chevy SS team reason to believe that they'll hoist that Harley J. Earl Trophy come next Sunday afternoon. Restrictor plate racing tends to be a breed of NASCAR that just makes the odds wide open and regardless of one's equipment, as long as one can keep up with the draft and the handle of their machine, folks like Danica Patrick, David Ragan, and David Gilliland can win - now isn't that how a season ought to start?