Her journey still continues, with her dreams and hopes still as optimistic as ever. It's an exclusive follow up with NASCAR driver Julia Landauer!
Racers often lead a lifelong journey that is filled with successes and struggles. These moments can often define their careers as being one filled with victories and trophies or one with setbacks and misfortunes that make the highlight reel or record books.
In the case of young Julia Landauer, a talented racecar driver who was first introduced back to The Podium Finish in June of 2011, her story has been one filled with many positive learning experiences and others where she's been able to apply those lessons to become a stronger, better champion in the making.
While chasing down her racing dreams, Landauer has been balancing her time on the track with some in the classroom over at Stanford. Her intellect and saavy has carried over in the past few years from her studies to a talent who's not afraid to back down but races fairly, cleanly, and with of course, the checkered flag in mind.
With a myriad of experiences behind the wheel of different racecars, there's no doubt that it's helped her with her transition to stock car action at some of America's toughest short tracks. You get the sense and feeling that every time Landauer straps behind the wheel, puts that helmet on and wears her gloves, she's out there ready to win.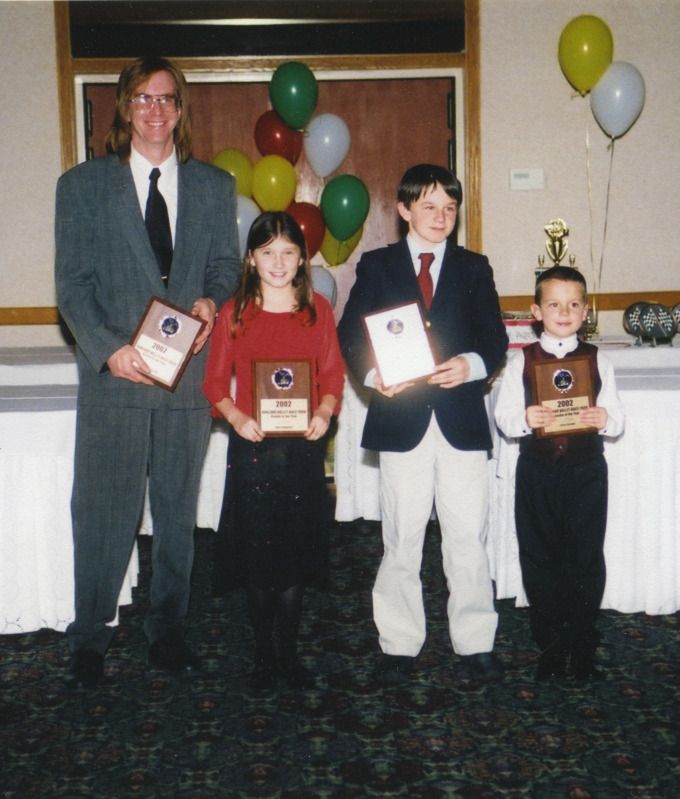 Racing is all she's known and it's pretty evident how much this dream means to her.
It's a passion that has been with her for as long as she's been hitting up the books for exams and classroom lessons, and make no mistake, she's not going to let anything stop from her accomplishing any goals as a driver.
Although the year is wrapping up, there's much promise ahead for Julia Landauer heading into 2013.
Having gotten some seat time this past fall, she's about as ready to go back to the racetrack as many Bostonians are ready for the summertime sunshine and warm temperatures.
Needless to say, it's always fun to catch up with The Pride of The Empire State (even if our teams aren't exactly the best of friends).
Always welcomed to The Podium Finish, we caught up with Julia Landauer during the holiday season.
Taking some time from the busy New Year's weekend, we got a little more up close and personal with Landauer and in touch with the young New Yorker and the sensational NASCAR talent whose name will be around for a very long time.
Ladies and gentlemen, let's once again get back behind "Behind the Wheel with Julia Landauer, NASCAR Racer!"
Rob Tiongson : A lot has happened since we last talked in the summer of 2011, when you were getting your first laps in a stock car at South Boston, VA. Tell the readers what you've been up to in the past year and what's in store for Julia Landauer, the racer and college student, in 2013.
Julia Landauer : After the 2011 season, I went back to school at Stanford in September, worked on a few projects, and raced Legends Cars in North Carolina, Virginia, and South Carolina. Then this past September I went back to Stanford to start my Junior year. I'm racing Legends throughout the school year and hoping to get the funding to race full-body stock cars in the spring.
RT : As far as your season in South Boston in 2011, what were some of the nuances of stock cars that you had to cope with and adjust to as opposed to the vehicles you've driven in your career? Was it a relatively easy or difficult transition?
JL : Given that I've had a lot let seat time in the stock cars than I ever did in formula cars or go-karts, I felt like I adjusted pretty well. The toughest thing to get used to has been the size of the cars. While I'm definitely getting better, having a whole right side to the car was an adjustment.
RT : When it comes to chasing down your dream of being a professional racer, you've experienced your fair share of successes and some moments of struggles and adversities. Does it keep you humbled when you're experiencing ups and down with your racing career?
JL : Experiencing ups and downs reinforces the face that nothing comes easy. Anyone can stay motivated when things are going well, but it's those who stay motivated in times of struggle who are true champions. I've learned from everything I've done and tried in racing, all of which are making me that much more ready to make it big.
RT : Describe yourself as a racer now in the situation that your big race, let's say Daytona, is about to happen in a matter of a few hours. What thoughts are on your mind prior to your race? Are you contemplating the changes made to your car and are you approaching the race with winning on your mind or a realistic finish?
JL : At this point, I've done all I can to prepare in advance. I have a few butterflies in my stomach which tell me I'm on edge just enough to be the best I can be.
Since I'm prepared, I'm going for the win. I visualize how the track looks, what the car felt like in the last session, what any changes will do to the car, and where I'm starting. And I'm excited!
RT : Have there been moments on the track where you've felt like you've had to keep yourself in check after someone's rubbed fenders with you and crossed you up?
JL : In 2010, my season was ended early because five laps from the end, a competitor smashed me into the wall, totaling my car.
He was an experienced driver, should have known better, and it really hurt my season. But part of being a champion is staying composed under those circumstances.
An hour or so after the race I tried to calmly talk with him, but he wouldn't come out of his trailer. Everyone has different ways of dealing with adversity, but I try to be as logical as possible.
RT : As an observer and racer, what moments from motorsports in 2012 stood out to you as far as memorable ones, for the good and for the bad?
JL : In NASCAR specifically, the good was seeing James Buescher win the Truck championship was great. He's a great racer who has had a bunch of bad luck, but pulled through. I also loved the last F1 race…the whole season was phenomenal, but the last race was so emotion filled for everyone which made watching it spectacular. On the bad side, I was not a fan of the Gordon/Bowyer brawl in the garage.
RT : For those of us who've not had our chance to climb into a stock car (even the racing school ones), describe that feel of driving a high powered, high speed NASCAR stock car from the flick of the ignition switch on pit road to those hot laps on the track. What sensations are there and is it perhaps something that feels like a seamless moment for you since you've raced for a while?
JL : You climb into a stock car and feel like you're about to operate this high-powered machine on wheels. You turn on the ignition and the motor roars, the car vibrates, and you're ready to go. The gears are pretty robust, but once you're in your top gear, you get into the zone and your body knows when to lift, brake, coast, and accelerate out of the corner. You don't notice how your body feels until you hop out of the car, exit the zone, and realize that you've just exhausted your physical abilities and have gotten everything out of yourself and the car.
You don't notice how your body feels until you hop out of the car, exit the zone, and realize that you've just exhausted your physical abilities and have gotten everything out of yourself and the car.
RT : What are your goals for the next few years with racing? Are you working your way up the stock car racing ladder or are there other thoughts for you with pursuing different racing series in the world?
JL : I want to be a professional racecar driver, and right now I happen to be focusing on NASCAR. I have one more year of school, will continue working with the charity Girls for a Change, continue finding new partnerships, and continue climbing the stock car ranks. The goal is to make a living racing cars.
RT : Tell me one thing about Julia Landauer, the racer and individual, that would perhaps surprise not only your fans but some family and friends.
JL : One good thing, one bad thing: I love dancing, but I'm also somewhat afraid of the dark.
Editor's/Writer's Note: My special thanks go out to Julia Landauer, my good friend, for taking the time out of her busy Saturday to fit me in for this amazing and fun interview! All the pictures are courtesy of her, from the main headline picture of her during her brief stint in Legends cars with Dan Snyder Racing to her award pic from her kiddie years and of course, Julia doing what she'll do often - winning! Follow Julia by liking her page on Facebook and following her on Twitter!