Don't call it a comeback quite yet for Brad Keselowski, who's coming off of a rather inconsistent 2013 campaign in which he was the defending NASCAR Sprint Cup champion. Instead, call his performance in Sunday's Kobalt 400 at Las Vegas Motor Speedway as a pure reminder of what he and his No. 2 Miller Lite Team Penske Ford Fusion crew is capable of when they're running on all cylinders. Starting second in as many weeks for an all Penske front row with teammate Joey Logano, Keselowski scored his first win of '14, passing Dale Earnhardt Jr. whose car ran out of fuel on the white flag.
''I felt like we could run him (Earnhardt) down,'' Keselowski said. ''He was going to have to burn fuel to keep me behind him. At that point, it was just a matter of whether a yellow (flag) came out or not, because it was just a ticking time bomb. It worked in our favor today.''
Earnhardt, whose crew decided to roll the dice for a potential second win this year, nearly scored his first checkered flag in the Sin City. Instead, it's a second place performance that was a bit of a heartbreaker for the No. 88 Mountain Dew Kickstart Chevy SS team. Considering they were oh so close to a pair of wins after enduring a near two year victory drought's a sure sign that this feisty group, led by crew chief Steve Letarte, is prime for a true run at the Cup.
''We weren't supposed to make it,'' Earnhardt said. ''We were trying to save as much as we can and make it work, but we knew we were short. We wouldn't have finished second if we didn't have that strategy.''
Ultimately, it was a bold move that could truly speak volume about the way in which teams will vie for a Chase berth this year. Unlike in year's past where the emphasis was purely on consistency, teams are focusing on getting wins early, which may be all it takes to be in the "playoffs" as long as they remain in the top-30 in points. Still, it was a great performance for both of these groups, who certainly led the way for their respective teams.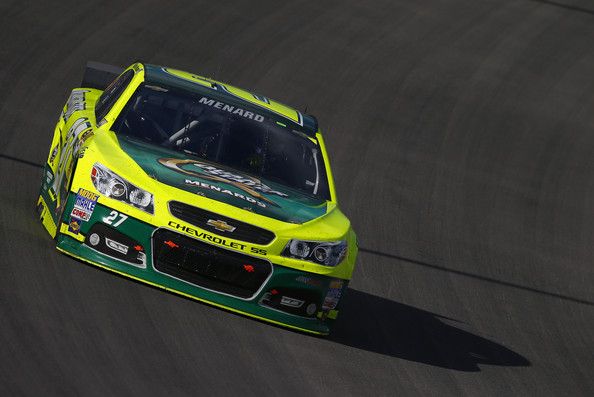 Trailing behind Keselowski and Earnhardt was third place finisher Paul Menard, who put together a solid effort in his No. 27 Quaker State/Menards Chevy. After a pair of off years and a somewhat slow start to the season, it was a great showing for the pride of Eau Clair, WI, who led the way for his Richard Childress Racing teammates. Additionally, it was a strong, solid effort for Menard, whose wife was due to give birth to their first child during the race weekend.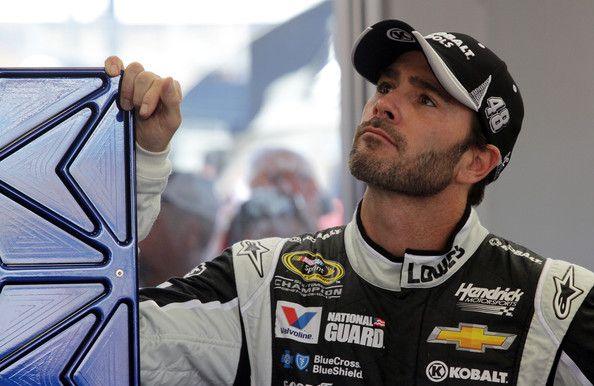 Ford racing talents Joey Logano and Carl Edwards rounded out the top-five, logging in solid performances at the 1.5-mile speedway. Placing sixth through tenth included Jimmie Johnson, Ryan Newman, Kasey Kahne, Jeff Gordon, and defending race winner Matt Kenseth. In all, Fords saw three of its drivers and teams place in the top-10, while Chevrolet accounted six of its teams and Toyota with one representative in the top-10.
Johnson appeared to have the strongest car early on but the handle faded late in the going for his No. 48 Lowe's/Kobalt Chevy, while Newman, Kahne, Gordon, and Kenseth ensured they had enough fuel for the distance, finishing solidly in the top-10 finishing order.
Coincidentally, Johnson also placed sixth in this race last year and is a six-time NASCAR Sprint Cup champion - numbered out by now?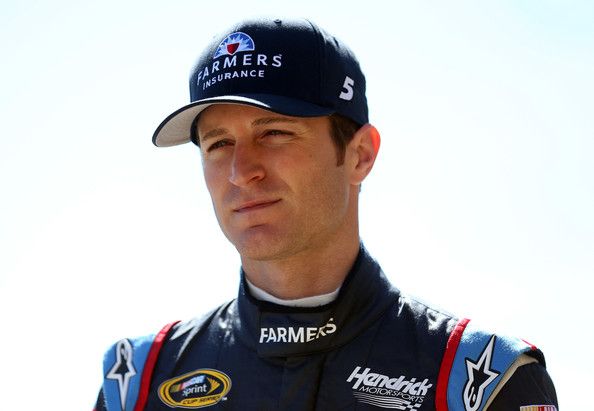 Kahne finally scored his first top-10 effort of the season after his debacle at Daytona and a day of survival in Phoenix. A usual favorite at the intermediates, Kahne and his No. 5 Farmers Racing crew parlayed solid pit strategy to gain some valuable points in the early going of the year.
Notoriously a slow starter each season, the pride of Enumclaw, WA finds himself now 14th in points, just 12 markers outside of the top-10 in points. Meanwhile, Newman continued his strong surge in the standings with his seventh place run in his No. 31 CAT Chevy, which was enough to gain him six spots in the standings up to ninth position.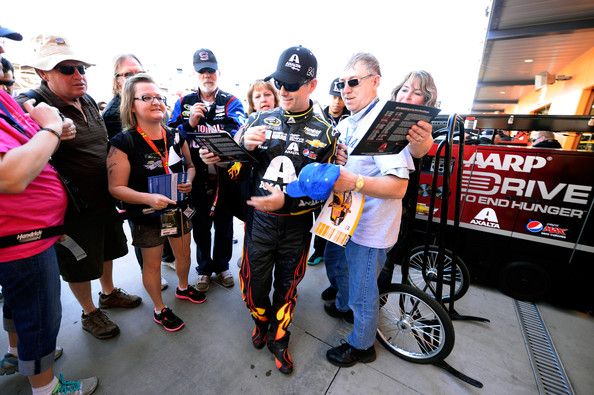 Gordon and his No. 24 Axalta Chevy crew nearly bagged another top-five before they played the conservative strategy to have enough fuel for the finish. Still, their ninth place effort was quite stellar, considering that it was their first top-10 in Las Vegas since 2010. Not to mention, it's also the first time since 1997 in which Gordon's started the year with three consecutive top-10 runs.
Despite his strong finish, the four-time Cup champ dropped to fifth, 18 points behind points leader Earnhardt. Following the race, Gordon tweeted, "After a tough weekend a top 10 doesn't look too bad. Really solid effort by #Team24."
In all, Sunday's Kobalt 400 saw 20 lead changes among 10 drivers along with four cautions for a total of 18 laps, putting the average speed at 154.633 mph, a somewhat quick pace for an intermediate race track event. Here's a look at the top-16 in the points race, with your projected Chase field following the race at Las Vegas (unofficially):
1) Dale Earnhardt Jr. (Hendrick/Chevy/1 win)
2) Brad Keselowski (Penske/Ford/1 win)
3) Jimmie Johnson (Hendrick/Chevy)
4) Joey Logano (Penske/Ford)
5) Jeff Gordon (Hendrick/Chevy)
6) Carl Edwards (Roush-Fenway/Ford)
7) Matt Kenseth (Gibbs/Toyota)
8) Denny Hamlin (Gibbs/Toyota)
9) Ryan Newman (Childress/Chevy)
10) Kyle Busch (Gibbs/Toyota)
11) Jamie McMurray (Ganassi/Chevy)
12) Greg Biffle (Roush-Fenway/Ford)
13) Austin Dillon (Childress/Chevy)
14) Kevin Harvick (Stewart-Haas/Chevy/1 win)
15) Kasey Kahne (Hendrick/Chevy)
16) Ricky Stenhouse Jr. (Roush-Fenway/Ford)