Brad Keselowski didn't have a whole lot of reasons to smile in 2013, but he may be doing more of what he did at Charlote last October come this season as a Chase contender.
If a championship hangover was the excuse for the No. 2 Miller Lite Ford team of Brad Keselowski's last year, then we should fault Matt Kenseth for spending too much time at Home Depot and Dollar General. I mean, really, these drivers oughta just focus on the racing...
Joking aside, the 2013 season wasn't exactly what Keselowski and crew chief Paul Wolfe had in mind, especially coming off their sterling championship campaign. Most fans and competitors saw the Blue Deuce as a legitimate threat for the title last year, even with Penske Racing switching from Dodge to Ford.
For a while, NASCAR's Twitter icon made a strong case for defending his Sprint Cup championship, starting the year with a solid fourth at Daytona, followed by three straight top-five finishes at Phoenix, Las Vegas, and Bristol. Their strong start propelled them to the points lead heading into round five at Fontana, which would be their only highlight until Charlotte in October.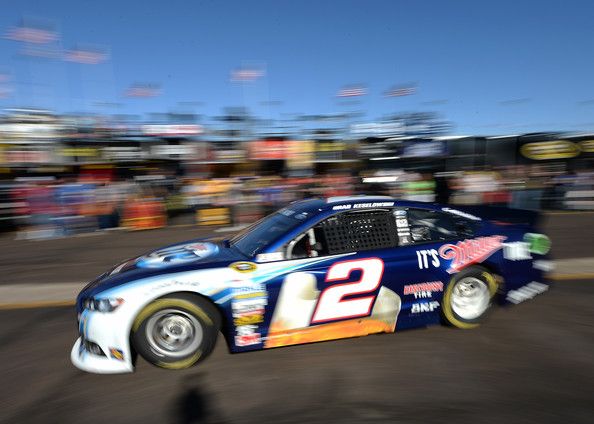 Very slowly, the Keselowski Express had a few derailments, starting off with a puzzling 23rd at Fontana. Despite a decent ninth place effort at Texas two weeks later, Keselowski and teammate Joey Logano's No. 22 team were penalized 25 points respectively for rear end housing issues. Although the No. 2 team came away from that incident from second to fourth in the points standings, the momentum faded away and their high times steadily declined as the season progressed. After round eight at Kansas with a steady sixth place effort, "Kes" and the gang would only place in the top-10 just nine times in the last 27 races of 2013.
As a result, Keselowski would drop out of the Chase picture, going winless until the 31st race of 2013 when the Cup tour hit up Concord, NC for its annual fall date at Charlotte Motor Speedway. By this juncture, the Blue Deuce crew were looking for anything to get a positive turn for their rather inconsistent year. Accidents and equipment issues were some of the culprits preventing the '12 Cup champ from truly making a solid run into the playoffs and on some afternoons, they just had bad luck even if they avoided accidents on the track. A big break would finally occur on some Saturday night in October.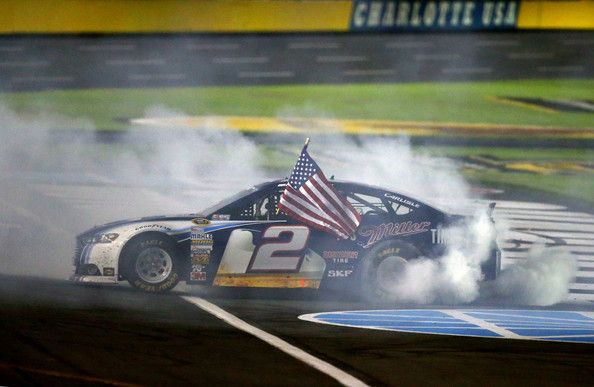 In a way, the Bank of America 500 represented their entire season, with some great moments, a huge letdown in the pits with a miscue both on driver and pit crew, when Keselowski drove out of the pits with the jack. Despite that gaffe and being relegated towards the rear of the field, the pride of Rochester Hills, MI would pick his way through the field, ultimately taking the lead in the waning laps and finally taking his only win of the '13 season.
Wolfe and Keselowski were being brought in the conversation as one of the top, potent driver-crew chief combinations on the Cup circuit and on a good day, they're pretty strong and right up there with Jimmie Johnson and Chad Knaus, Kyle Busch and Dave Rodgers, Matt Kenseth and Jason Ratcliff, and Jeff Gordon and Alan Gustafson.
Also consider the fact that Keselowski has only competed in the Cup tour full time since 2010, so he's accomplished quite a lot off the bat in his young career. Ultimately, his career stats and that aggressive attitude are enough to give TPF confidence that the No. 2 team returns back to the Chase in 2014, although it'll be as the 12th-place finisher this year.
A stat compiled by our own Ashley Hobbs showed that in the past 10 years, Keselowski's numbers are comparable to Greg Biffle and Kurt Busch, two solid Cup drivers in their own right. Since the inception of the Chase in 2004, Biffle, Busch, and Keselowski average about a 15th-16th place effort, specifically an average finish of 15.19, 16.48 and 16.18 respectively. Interestingly, Keselowski's Chase probablity percentage is 40%, as he's made NASCAR's playoffs twice (2011 and '12) out of his five years of racing in Cup, or a 50% shot if you consider only the years he's been a full-time competitor.
In short, a return back to the Chase is definite for this talented team, who can devise brilliant strategies, unload fast machines, and they've got a very cagy and stout racer in Keselowski alongside a brilliant crew chief in Wolfe. Additionally, a year with Ford sheet metal should help, as they'll finally get to harness that Fusion to their liking to a degree or two. Consider the fact that as of press time, NASCAR has implemented some rules changes to the Gen-6 cars and that may put everyone back on a level playing field.
Perhaps one factor to consider for Keselowski's return to the Chase is his solid teammate in Joey Logano in that No. 22 Shell/Pennzoil Ford Fusion. Logano and crew chief Todd Gordon delivered with a solid top-10 points effort and seemed to get stronger as the year went on. Both drivers also seem to have similar mindsets behind the wheel and are solid friends off the track as well, something that could translate into a season where they'll mirror each other figuratively in the stats and literally running in a tandem.
NASCAR is a sport consistent with the concept of changes. Cars will change, as will the heroes in the driver's seat as well as those in the pits going over the wall. Ultimately, what won't change at least with this No. 2 team is their desire to win and they'll right this Penske Racing ship back into the Chase - but they're probably one more year away from truly being back in top form.
Then again, this team did surprise me in 2012 and predictions and numbers aside, Kes and the Blue Crew could do some tremendous things in '14, especially if they get some consistency down with top-10 finishes.
Ultimately, it may make at least two of his fans north of the border truly happy and perhaps giving said author of this piece some tweets reminding him that Keselowski's still got it to win it all. For now, buckle up and ride while having a cold one.
Author's Notes and Fans to Follow : This piece is dedicated to a pair of hardcore and dedicated Brad Keselowski fans, including our own Shelby Parrack and my friend Kathleen Cassidy! Hopefully, y'all won't hate on the ranking but at least he's in the Chase, right? Also, if you'd like to tweet Shelby and Kathleen, give them a follow now! Lastly, I'd love to give a huge thanks to our own Ashley Hobbs for her help with the stats for this piece and our 2014 Chase series on TPF!