Jimmie Johnson, crew chief Chad Knaus, and Hendrick Motorsports are arguably the best in the NASCAR Sprint Cup circuit. Is it any surprise that they're our title pick?
Since 2006, Jimmie Johnson and his No. 48 Lowe's Racing Chevrolet SS team led by crew chief Chad Knaus and car owners Rick Hendrick/Jeff Gordon have been the envy of the NASCAR Sprint Cup garage. With six titles, 66 race wins, 32 poles, 182 top-fives, and 272 top-10's in 435 races, this bunch have simply been the dominators of stock car racing. Demoralizing their competition in about any kind of NASCAR Cup vehicle, this group just does their homework and they know exactly what to do in about any scenario that leads them to wins and championships.
Much like a legendary Cup icon in Dale Earnhardt, the El Cajon, CA native has a chance to win his seventh overall driver's title this year, a feat that the former was able to accomplish some 20 years ago.
A championship would tie Johnson with Earnhardt and Richard "The King" Petty for the most titles with seven, a feat that would certainly put him in elite company. Needless to say, it's a remarkable career in progress, one that we may just never completely understand until that helmet and firesuit are in the NASCAR Hall of Fame.
It's been said many times how unlikely Johnson's career would've turned out, as he had an average Nationwide Series career. Still, he was able to impress Gordon and Hendrick in 2000, getting signed to join Hendrick Motorsports in 2001 and since then, it's been a historical run in NASCAR racing.
Not surprisingly, in the past decade, Johnson is the best driver in terms of average finish and starting position, respectively at 11.27 and 10.28. Nobody comes even close to those figures, other than Jeff Gordon, but even then, in today's NASCAR, those are staggering stats and he's adapted to any car, rules changes, and new competitors who've come their way to the Cup series.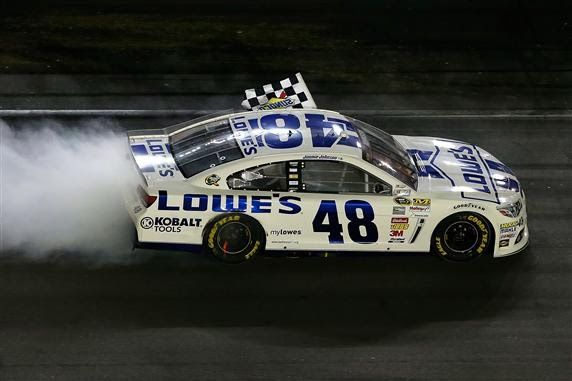 Whether it's a short track or speedway, a long and winding road course or the hair raising plate tracks, Johnson and company just absolutely thrive with each challenge presented their direction. Crew chief Chad Knaus pays attention to every detail with his team, car, and the tracks that they compete at, much like his mentor Ray Evernham back in the days as a pit crew member of the No. 24 team.
Meticulous and almost to a point of being a perfectionist, when it comes to a headwrench who knows how to prepare a car, motivate his team, and get the most out of his driver, Knaus gets the job done, simple as that. In turn, Johnson drives the wheels off that No. 48 car and is absolutely the most balanced racer on the tour, much like Mark Martin and Dale Jarrett.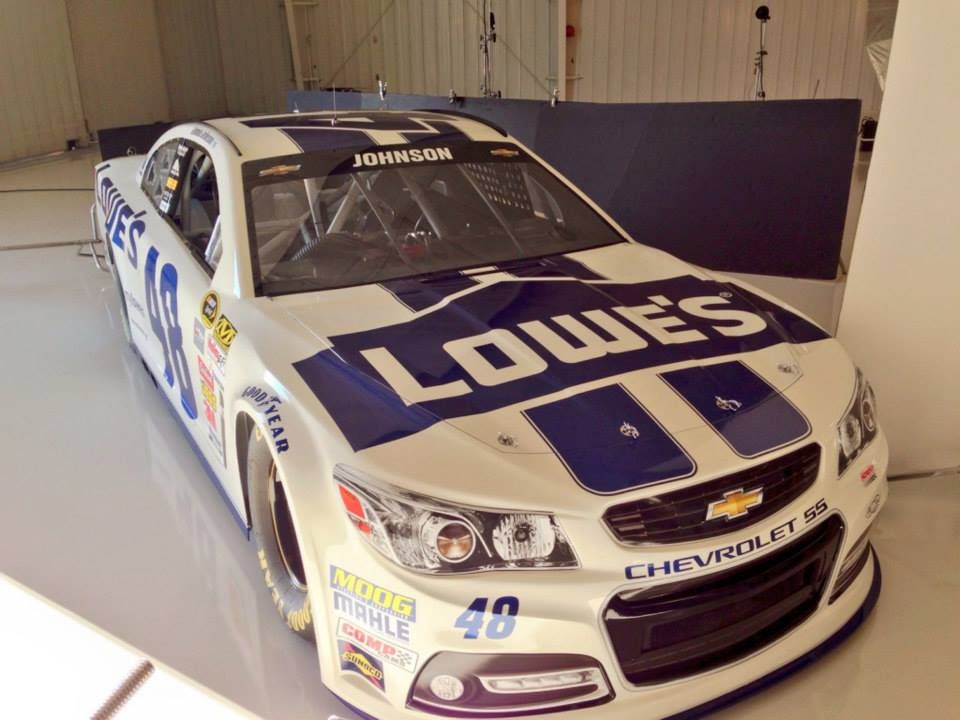 Not much changes with this team other than "Dover White" or "White Lightning" becoming the primary paint scheme of their No. 48 machine. Otherwise, expect what's been done in the past eight years, with lots of race wins, laps led, and more demoralization of the field like that older sibling beating you in Madden NFL football. Regardless of one's stance towards Johnson and his team, they deserve our praises and respect as a group that just gets the job done and are true winners in every sense of that word and concept.
Years ago, drivers would've said that the worst thing to see in their rear view mirror are the No. 3 Chevy or 24 car. Well, nowadays, the fear that most feel at the track is likely when they see that No. 48 Lowe's Chevy, because it means that they're ready to pounce, attack, and win that race once more.
At the end of the day, nobody prepares for race day better than Johnson and Knaus and expect 2014 to be more of the same song, just with hopefully more respect and appreciation from NASCAR nation.
Author's Notes and Fans to Follow : I'd like to thank Ashley Hobbs for all of her diligent work in helping us with this Chase preview for 2014! For fans to follow from Jimmie Johnson's legion, "Follow" TPF alumni and friend Tiff Daniels and Team 48 fan Alexis Jarrett!