Tony Stewart has to be licking his chops to return at the helm of his No. 14 Chevrolet SS. How will his return season turn out?
This racer's often dubbed as this generation's A.J. Foyt, as he's deeply passionate about racing and can be found behind the wheel of a stock car or sprint car almost every day of the week. Whether it's the high banks of Daytona or slingin' it out at a dirt track somewhere in the country, chances are you'll find Tony Stewart tearing up the track, at the front of the field, and in most cases, winning with ease. Having been a regular fixture in the NASCAR Sprint Cup Series since 1999, it's safe to say that this sensation from the second to last year of the previous millennium outlasted some boy bands, some die-cast companies, and oh yea, he's done pretty well in the most prestigious level of stock car racing.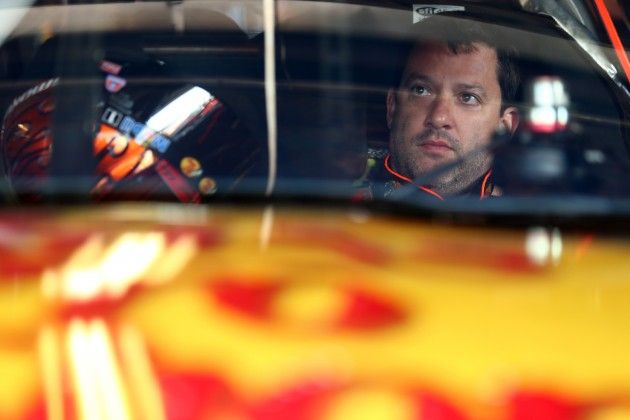 Needless to say, it wasn't exactly an easy season in 2013 for Stewart. In fact, it was his most difficult one as he would diligently work out of a deep hole that started at the Daytona 500 with a crash-related 41st place finish.
Unfortunately, it ended with a vicious accident at Southern Iowa Speedway in Oskaloosa, IA, injuring the tibia and fibula bones in his lower right leg. Stewart's injuries shortened his 2013 campaign, which saw him sitting in 11th place in points following a ninth-place finish at the August Pocono race.
Despite the injuries, Stewart would make his visits to the track, assisting his Stewart-Haas Racing team while maintaining a great presence in the garage area. Safe to say, this racer was absolutely hungry to get back behind the wheel and with each passing day, it's brought the pride of Columbus, IN closer to being back in his No. 14 Chevrolet SS. As seen in the trailer for NASCAR '14, it's not about the money, press (ouch), or girls (maybe it's for the girls): it's about winning, something Stewart accomplished at the June race at Dover, DE.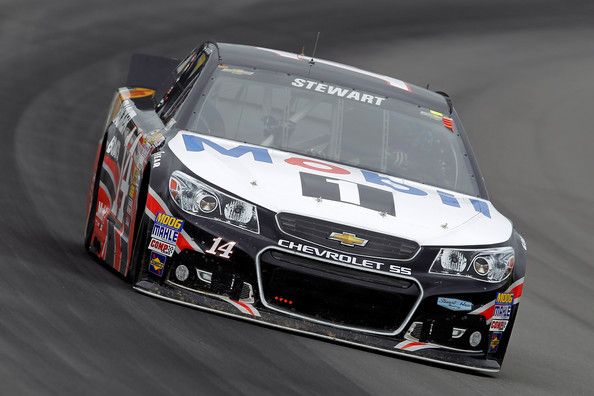 The three-time NASCAR Sprint Cup champion has built a reputation as the most aggressive, stout, and talented drivers in the series. With 48 victories, 14 poles, and 290 top-10's in 521 starts, he's still got plenty of racing left in him and the 2014 season could be his biggest and most successful one yet. Whether you like his passionate demeanor or not, one cannot deny that he's a driver who's always a force to be reckoned with at any given track on the circuit.
Upon the start of the 2014 season, when Stewart clambers into that car, he'll hear a different crew chief on his radio, as former Michael Waltrip Racing crew chief talent Chad Johnston joins the operation.
Johnston will serve as the third headwrench for Stewart in the past six years, a move that may indicate that he's not quite found a crew chief that's been like Greg Zipadelli and Darian Grubb. Still, with all the anticipation that'll certainly set in with Stewart's return, it's safe to say that there'll be an extra step, that drive, or desire that'll light up with each race.
Statistically, at least since 2004, our statistician Ashley Hobbs has calculated that in his past 345 starts, Stewart has averaged a 12.94 finishing position with 31 victories, or a winning percentage of 8,99%, second best in the Cup series.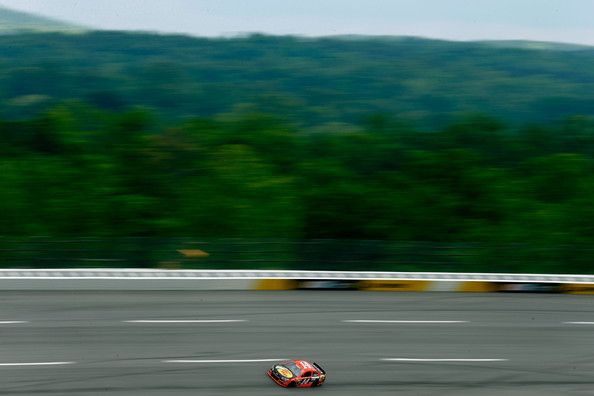 He's only missed the Chase twice (2006 and '13) and more times than not, when he makes the playoffs, he often makes a steady charge for the Cup trophy. Needless to say, we wouldn't expect anything less from Stewart, as we predict a ninth-place points finish and a definite Chase appearance in 2014.
Buckle up, Cup drivers and teams. A Hooiser State legend is ready to rock and roll and he's going to take no prisoners in 2014 - ladies and gentlemen, let's all welcome back Tony Stewart to the NASCAR Sprint Cup Series.
Author's Notes and Fans to Follow : I'd like to thank Ashley Hobbs for her assistance thus far in this year's Chase preview. Of course, with our Fans to Follow, this isn't to discriminate or say that the spotlight fans in this piece are better than anyone, but are merely recommendations for anyone on Twitter to check out some folks who are also part of TPF Nation. That said, racing and Stewart fans should give a "Follow" with Gina Kelshaw and Vicki Brand right now!