Greg Biffle somewhat reminds TPF of Nicolas Cage and in a good way. Just don't expect him to lose his cookies in 2014, so we think for his NASCAR season.
Greg Biffle and the Star Trek franchise may have something in common: when surrounded by an odd number, it's not supposed to be good but if it's even, it's usually an auspicious result. OK, so maybe we're trying to geek it out here, but joking aside, in even years, it seems like Biffle's set for a good season, so perhaps we're being too conservative here placing the pride of Vancouver, WA in the eighth place for this year's NASCAR Sprint Cup points standings - or are we?
Truthfully, we're basing this off his performance in the past 10 years and last season was not exactly a pretty one, nor was it too ugly. Sure, NASCAR's Nicolas Cage only scored four top-fives and 13 top-10's, but that sparkling win on Father's Day at Michigan International Speedway was the absolute highlight of the season.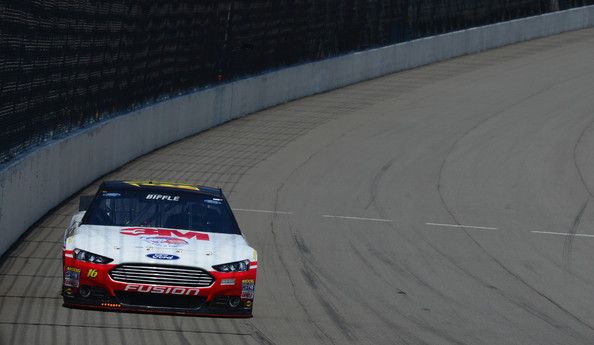 Much like Ford counterpart Brad Keselowski, the start of the year wasn't too shabby, as "The Biff" scored a sixth at Daytona, a pair of 17th-place finishes at Phoenix and Las Vegas, 11th at Bristol, and top-10 finishes at Fontana, Martinsville, and Texas.
Then came the spring rain showers, with consecutive 36th-place efforts at Richmond and Talladega. In fact, Bifle and his No. 16 3M Ford Fusion team wouldn't score a top-10 finish until a runner-up at Pocono in June, which would then be followed by a win at Michigan, and an eighth at Sonoma. Consistent strong finishes were far and low with this usually sturdy bunch, led by crew chief Matt Puccia, and all cylinders were not quite clicking for this fast, aggressive team.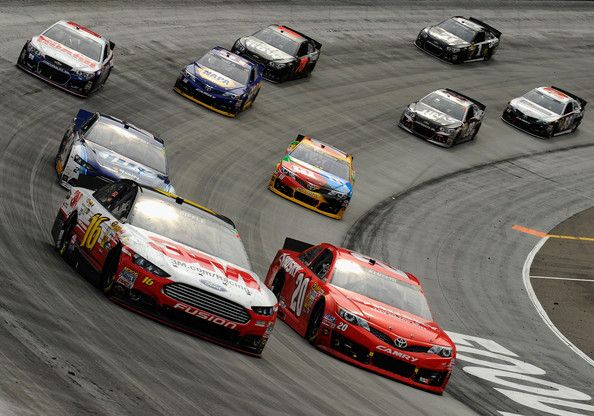 Still, they were good enough to make the Chase, but that's like sports teams just being content with making the playoff field. Of course, the objective is to contend for the championship and this talented force were hardly able to make a fruitful run at the Cup. This could be attributed to the growing pains of the Ford Fusion Gen-6 car, which was addressed during the offseason with some modifications to the nose.
Statistically, with assistance from Ashley Hobbs, Biffle averages about a 15.19 finish since 2004, which makes him comparable to Dale Earnhardt Jr., Kyle Busch, and Denny Hamlin. He's scored 18 wins, ninth best amongst active drivers in the past decade, and has a five percent shot at a victory.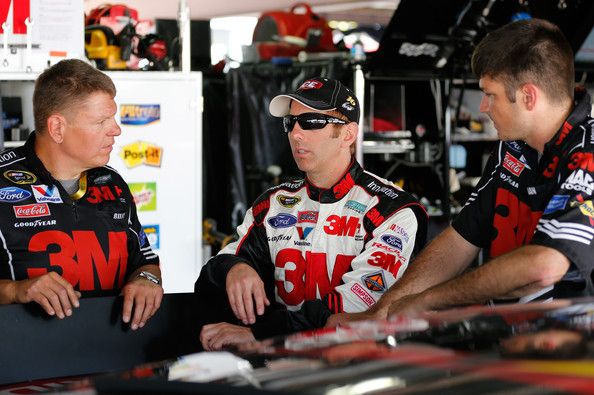 That said, expect a pair of wins to happen at the intermediates, where he's been tremendously successful and has scored 10 triumphs and 62-top-10's in the last 10 years (Texas and Michigan, prepare for a big Biff party). In fact, he might just nab that elusive Coca-Cola 600 win at Charlotte, and for a man whose first Cup win came at Daytona, it'd be a special win for the '03 Cup rookie runner-up.
Don't expect him to shine at the plate races, not so much because of the crash factor, but more because he often finds himself being shuffled in the waning laps. Such is the nature for these feisty venues, and he's got a win at Daytona to consider from July of 2003. Still, it's been somewhat of a chore for Biffle to close out a race at Daytona and Talladega, but as said, these tracks are as predictable as Miley Cyrus and Robin Thicke's moment at the 2013 Video Music Awawrds.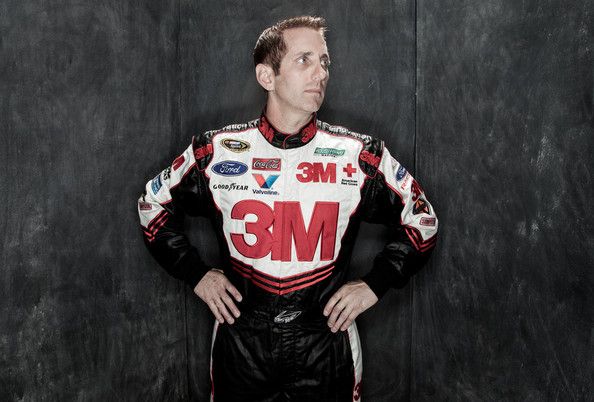 No, it won't be a wrecking ball of a season for Biffle. Instead, it'll be a season that's more like Kris Allen's "No Boundaries" for this steely 43-year-old, where he'll do his usual "have you on the edge of your seat" driving at all the tracks, almost as if to scare you.
It's the short track mentality with this graduate of the NASCAR Winter Heat Series, and you can bet that somewhere, the late Benny Parsons is watching his prodigy and enjoying those exciting moments on the track.
Come to think of it, Cup racing's pretty exciting with the man who now boasts the longest tenure at Roush-Fenway Racing. For all of us observing the sport, we're all for the better with him as a contender for wins and the championship on the Cup circuit.
Author's Notes and Fans to Follow : My thanks once more to Ashley Hobbs, making me look good with the numbers here in our Chase preview series! Biffle has got a steady group of solid fans, and if you're looking to interact with some fans from Team 16 nation, give Jessie Honigs and Clayton Caldwell a follow right now on Twitter!