Most racing fans may recognize Emma Blaney as a beloved member of the NASCAR community through social media as well as her through her family, who've made their presence quite known in sprint car and stock car racing over the years. At age 23, she's established herself not only through her connections to the sport, but with her own boutique alongside her mother Lisa, called EmLeigh's and Mama's B in the Concord, NC area. From boutique owner, fashion aficionado, racing personality, and a podcast extraordinaire (quite true), Emma has done it all and it's safe to say like most of us 20-something kids, she's always looking to make her life as interesting and exciting as possible.
When we first introduced Emma to the TPF community back on April of 2012, needless to say, it was instant chemistry faster than you can say, "Boom, confetti." Fun loving, sweet, charming, and quite personable, it was safe to say that we met a good friend who doesn't take life too seriously. It's safe to say that after that first interview back in April of 2012, Emma's very much as witty and hilarious as before, but she's definitely got a lot of priorities to tend to in addition to watching her family, like her father Dave and her brother Ryan, and boyfriend Cale Conley, competing in the high speed arena.
As she operates her business, she's focused on assuring that all of her customers have an absolutely wonderful experience and that to also impart a bit of who she is with her store as well. In a way, Emma's much like a racer who focuses on not only going for the win, but to strike a chord with their fans as well. With each day, she definitely makes sure to not get to the extremes of the highs and lows with life, but instead, has her focus on making the most of each moment.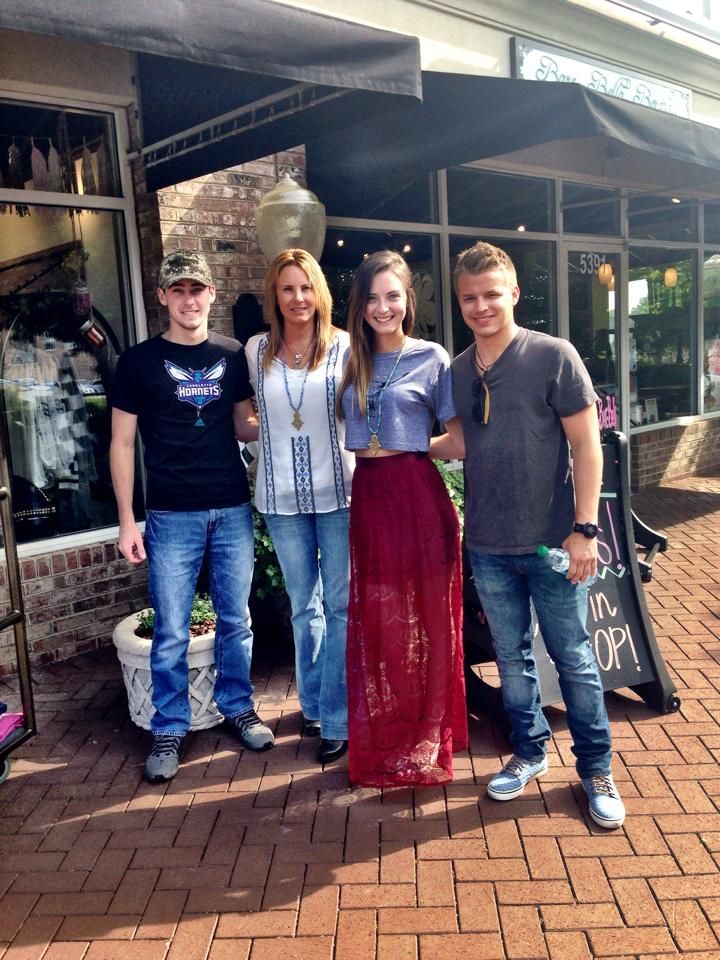 Despite all of the activities and business that she attends to, the racetrack, especially with those who she loves, is still a familiar calling ground for her. Throughout the interview, you'll get that sense that she's balancing her priorities quite well. Still possessing that "ridiculous" sense of humor that we've come to know not only through her social media presence and the TPF podcast, it's safe to say that she's loving her life, even if it's a bit busier and faster than it was back in 2012.
Much like two years ago, it's safe to say I got a huge kick and laugh (or three) catching up with Emma. If our first interview was in the making for the past year and a half, it's safe to say that we've longed for the day we'd do a follow up with our good friend.
Without further ado, let's start "Getting Personal (again) with Emma Blaney, NASCAR Racing Personality," and let's add to that, overall, genuinely amazingly awesome person!
Rob Tiongson : I don't know how we could top the first time around we talked, but gosh, we might as well try! Catch us up with what you've been up to since the interview last year and what's new in your life.
Emma Blaney : Same style, same vibe, just a little more stressful. My mom and I recently opened up a clothing boutique in Concord, NC. That has taken up most of my life the past few months but it is very exciting and it's going great!
RT : Obviously it's been a wonderful year for your family with your brother Ryan winning both in the Camping World and Nationwide Series. How's that been seeing him be so successful and as his sister, does it surprise you to see him taking so well to the top NASCAR levels?
EB : I think what surprises me the most is his maturity and how fast he has grown up. All of us never doubted his talent or desire, but what has shocked me, being an older sister, is just how he handles and carries himself. It's very mature for a 20-year-old guy.
RT : You started your boutique EmLeigh Boutique fairly recently and it's got over 800 likes on Facebook. How'd this venture start and how's it like to share your style, your fashion, and a part of you to the racing community and to anyone who's into fashion?
EB : I started EmLeighs Boutique in June of last year. It was just an online boutique that I ran out of my parents' playroom. It has recently turned into EmLeigh's and Mama B's, an actual storefront. So my mom and I are officially in business together. It is just us two who work there right now so it's very cool. My sense of style comes out in the store. You can tell what kind of vibe I have just by walking in and that excites me. I'm not scared of my sense of fashion or style even though it is a little different. I think it is important for people to grow and develop into their own style.
RT : We talked last time how you wanted Kasey Kahne all to yourself. Have you been successful in meeting up with Mr. Kahne and is he aware of your amazing appreciation for him?
EB : (laughs) I think he is well aware. But time to grow up and move on! ;)
RT : What's one thing about you that would probably surprise your fans, much less your family and friends?
EB : I think I am normally pretty open about everything. (laughs) There is not much I am scared to hide. Maybe a couple surprises would be that I have five tattoos, I have a love for anything crime related (books, TV shows, etc.) and I have always wanted to be in a hip-hop music video. Strange surprises, I know.
RT : You grew up in the racing community virtually since day one so for you, it might be a silly question but does going to the track, interacting with your family and friends, and those you've known all your life – does it feel like a routine or is always a brand new experience for you?
EB : It is a little bit of both. Certain things feel the same, but then others feel different and new. The nerves never go away and the excitement never goes away. Days at the racetrack seem to be a bit routine by now, as it's like your home away from home so it feels like a normal weekend.
RT : Running your venture, do you find it to be a fun and challenging venture as a business owner in terms of remaining competitive but also fresh to your customers?
EB : The venture is interesting. Being an owner now, you always feel the need to be on top of things and to always have a fresh outlook on everything. You want people to not only love your store, but also love you. Customer service will always be the most important on our list. If I'm not going to be remembered for my style, I want to be remembered for my personality.
RT : Remember doing this? Well if not, let me refresh you with a little "Free Association!" Tell me the first thing that comes to your mind with the following:
Relationships.
EB : Most important thing in life, as friends and family mean everything.
RT : Growing up…
EB : …Sucks, but it's part of life. I'm going to appreciate this one day!
RT : Reality shows…
EB : …are my guilty pleasure!
RT : Instagram.
EB : Perfect way to show your style.
RT : Being ridiculous.
EB : No other way to live.
RT : Family.
EB : Treasure all moments with them.
RT : I have to ask, since you delved into this some but is the urge ever there to race in a quarter midget or a Bandolero just for fun against your dad, uncle, and brother one day?
EB : (laughs) I have no urge at all to get in a racecar. I won't even get into a go kart these days…getting too old.
RT : Are we going to be graced with your presence on The Podium Finish podcast again? The TPF crew misses you so much!
EB : I would love too! Anytime!
RT : Of all the people in the racing industry that you've formed solid friendships with (besides me of course!), who's been by your side through it all?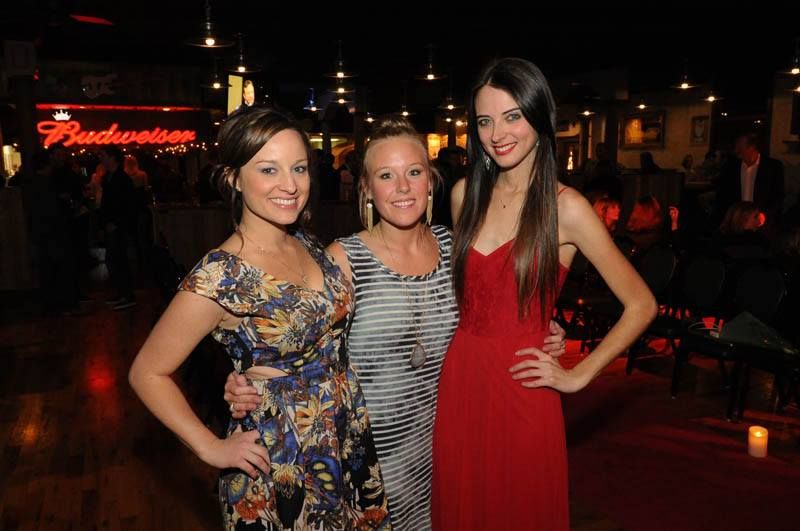 EB : The thing about growing up in a racing is that it forms close relationships, almost like a family. I met my boyfriend through racing. We met while we were both in high school and now we are 23 and 22 and dating. I have met one of my best friends through racing too - Brooke McReynolds. I wouldn't change my childhood for anything, or even the adult years. I have met great people, people who will be in my life forever and I would have never met them if it wasn't for racing.
RT : Could you ever imagine life without racing?
EB : I could never imagine. This is life for us. The boys gone every weekend, scheduling everything around racing, traveling, etc. I would never trade how I grew up or what I grew up in for anything. It makes us who we are today.

Author's Notes : I want to personally thank Emma for taking the time to let us interview her! It's always a pleasure to catch up and do some shop talk, per say, with a good friend to TPF! If you want to learn more about Emma, "Follow" her on Twitter right now! Also, be sure to check out her venture, EmLeighs and Mama B's, right now, for some wonderful gifts for the fashionable ladies in our lives! Also, look for Emma to be a part of Team TPF in the near future! Lastly, all of the photos are courtesy of Emma. Thanks again, Emma!