Isabelle Beecy is more than just the co-EIC of "The Podium Finish" - she's a huge part of the racing community and happens to have the need for speed!
If you've not been hiding under a rock for the past month, you've noticed a new face on The Podium Finish who's churned in some quality articles and interviews, mostly pertaining to the IZOD IndyCar Series. Like yours truly, she's a Massachusetts native and hails from good ol' Middlesex County, one that's not known to be a center of racing fanatics, much less racecar drivers period.
That's because there's not many folks like 19-year-old Isabelle Beecy of Melrose, MA, a racing enthusiast who competed in go-karts at F1 Boston in her teenage years and now focuses with her studies at Ohio State University. As a sophomore student taking up pre-journalism, she's been making her presence known as the newly instated co-editor-in-chief of The Podium Finish. Beecy has been recently producing interviews with IndyCar drivers and collaborating on our weekly race recaps in the world of racing with yours truly.
She's very passionate, punctual, matter-of-fact, but also knows how to have fun as well. A lot of her qualities as a racer have remained with her daily life now in college as well as her duties on TPF. Never shy to share her thoughts and also display her enthusiasm for auto racing, she's proven to be more than just a student of this sport - she's a huge part of it!
If websites were like rally car racing, I know that I could trust on a few people to be my co-driver. One of them would be Isabelle Beecy, who's not only my colleague, but my friend and little sister figure. We've been able to bounce ideas off each other and it's nice to have my Lennon or McCartney-like discussions whenever we work on a piece together or gather thoughts with anything, including racing.
I interviewed Beecy recently to get her thoughts on the blog, the sport, and basically to help you, the readers, learn more about the co-EIC. I'm proud to say she's here to stay for the long haul and I'm pleased with how far she's come along already with TPF. Hopefully this piece lets you get inside her head and know her more!
So readers, friends, and race fans, let's sit back and let's start up by "Getting To Know Isabelle Beecy, Co-Editor-In-Chief of The Podium Finish" and get started right!
Rob Tiongson : So this is a rather unique interview, partner. But just to introduce you formally to the race fans on here, tell us a bit about yourself and how you "cut your teeth" in racing.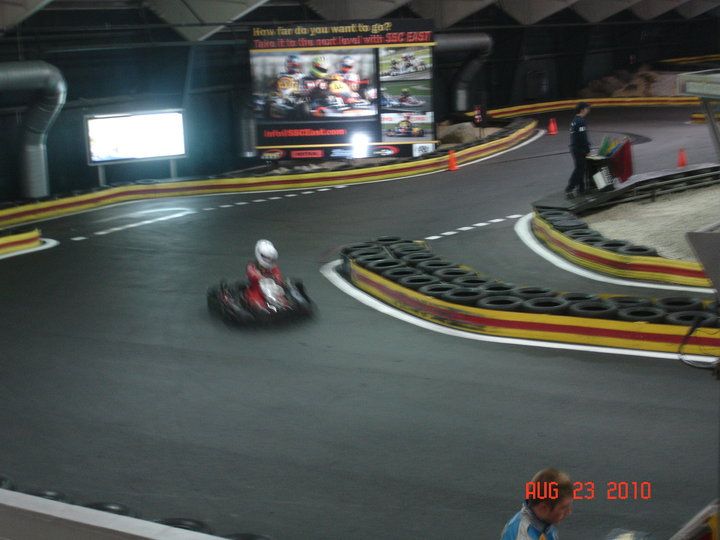 Isabelle Beecy : Hey I'm Isabelle, a second-year pre-journo student at Ohio State. I went to the 2010 Indy 500 and was immediately hooked on all things IndyCar. Soon I was racing karts in F1 Boston's junior leagues. A friend on Twitter talked me into writing about my racing, IndyCar, and F1, so I did have a small blog for a year or two that didn't amount to much. I took a break from writing for a year and then you invited me to write for TPF.​
RT : Unlike your co-editor in chief, I didn't quite have the extensive racing career and experience like you. Do you miss karting and do you ever see yourself returning behind the wheel?
IB : If I could back in a kart this instant, I'd be in my gear faster than you could blink. I miss karts so much. I don't think I'll ever be in karts the way I used to be, but I hope to visit F1 Boston and do Arrive and Drives there a lot. ​
RT : What's the main difference with now writing and managing articles about racing as opposed to be a driver?
IB : The biggest difference is that I'm not in the car. It's different if you're writing about races while doing races yourself than if you're writing about racing in between school activities. It's tough to explain. For me, it's a feeling of not being as involved as I used to be. If any of that makes any kind of sense.
RT : When you watch and observe races, do you feel that adrenaline rush and excitement that the drivers and crews feel, be it an IndyCar or NASCAR event?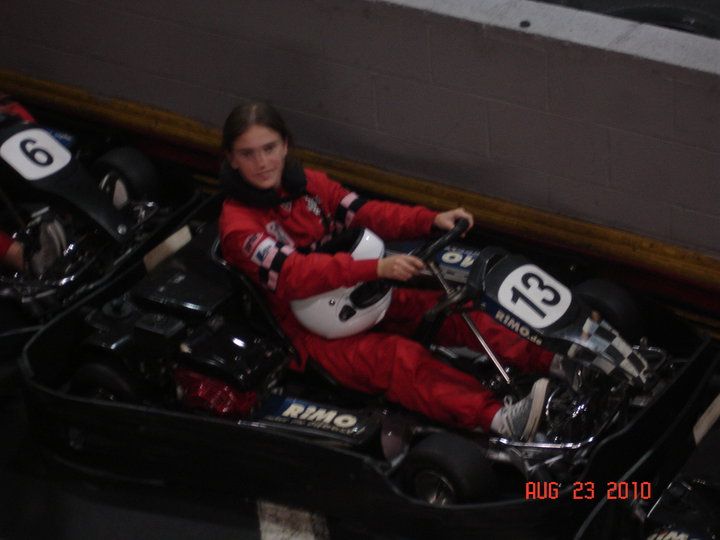 IB : I think so. I feel the rush of a win and the disappointment of a DNF, even if it's not one of my many favorites. I can see why drivers are angry and why they're feeling frustrated, even if it's a good result.
Because of it all, I'm usually yelling louder and swearing more than anyone around me during races. ​
RT : Who are some of the drivers that you've aspired to be like in your aspirations in the racing industry?
IB : When I was starting out, Tony Kanaan was an inspiration because of how well he passed people since passing has been a weak point for me. Now, Kimi Raikkonen is an inspiration for his "honey badger don't care"/"leave me alone to do my thing" attitude. AJ Allmendinger has been an inspiration as well for his composure and attitude during this past year. ​
RT : You've been to some Indianapolis 500's and been to the garage and Gasoline Alley of the legendary Indianapolis Motor Speedway as an observer. Would you ever be curious, if the opportunity occurred, to be in the driver's seat for this race?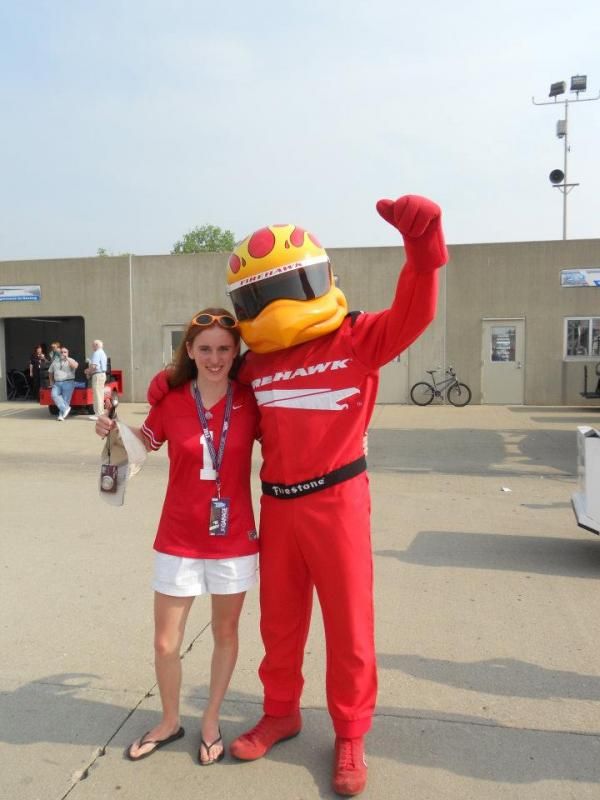 IB : Four words best sum it up for me: put me in, coach! I'd love to drive the Indy 500, or at least put in a couple laps at IMS.​
RT : What's one surprising fact about you as a racer/person that would probably even be news to your family and friends?
IB : I don't know, honestly. I'm usually pretty open with friends and family about stuff, so I tell them a lot. (Ed. Note - True story!)​
RT : If there's one song in your iTunes library that absolutely sums up racing to you, what would that be?
IB : It would probably have to be "Crazy Town" by Jason Aldean. I feel like racing can be hard to get in to as a career and hard to become a huge name in once you're a part of it all. There's a lot of talent in a lot of places in racing. A lot of how far you go is how hard you're willing to work for it and if you're actually in the car, it's that plus how much funding you have and how good you are. Even if you do all the right things, there's a chance you won't make it, but there's also a chance you could be an unkown one year and a celebrity the next. And honestly, that's part of the reason I love racing as much as I do.​
Author's Notes : I want to thank Isabelle for not only being a good sport, but for everything she does for me and for TPF. If ever one needed to know what a true friend was, look up friendship in the dictionary and you'll find her face there. All the photos in this piece are courtesy (and approved) by Isabelle herself. If you want to know more about her, tweet at her at @Indyfan1994!