Beauty is more than just in the looks with individuals; it can be found within their soul and personality. For Natasha Johnson, otherwise known as "HeelsandRacing" on Twitter, she carries a pleasant demeanor with those around her, whether it's with race fans in the social media circles or with her friends and colleagues at the racetrack. Last year, we introduced Johnson to the TPF fans, talking about her journey in this sport as well as with national beauty pageants. This time, she's established quite the business that combines her passions all in one.
Johnson introduced a unique merchandise and jewelry line called Heels and Racing Custom Designs, which is a fusion between parts of the racecars and accessories that speak for race fans who want to be closer to the action from the stock car arenas of America. Having worked in the merchandise for several years, Johnson wanted to get enthusiasts to feel that connection with NASCAR racing. To say the least, it's one of the most unique and neatest concepts in terms of renewing beauty with earrings or necklaces married with components that were part of the battle on the racing circuit (and a great way for those to get that special someone into the sport with style and fashion).
Around this time last year, I was getting to know my great friend, who I've found has truly paid her dues and worked diligently to be a part of the racing community. At some point in our life, we find that crossroad in which we decide what path we'd like to go to distinguish ourselves from others.
Clearly, Johnson has found her niche as being her kind true self, which resonates with those around her and it shows with her ideas and works. Not to mention, it seems that the passion for music is quite similar to said author of this piece, which must mean Johnson's one cool customer, or shall we say, like "Ice Ice Baby!"
From football talk to our passion for health and fitness, it's pretty easy to relate to Johnson. Her path has certainly led to moments that have sparked neat ideas like her business with "Heels and Racing Custom Designs" to her passion of nostalgia, as we young folks might do every now and then. Much like Ferris Bueller, she does stop and looks around for a while so she doesn't miss what life brings her. Seizing the moment and cherishing her friends through it all, it's what makes her such an engaging, vivid, and wonderful friend at any time.
Whether she's bringing her smile to a track near you or via social media on Facebook or Twitter, it's certain that this follow up piece is one that'll make you do exactly that: grin and wanting to know more about our good friend! Soon one day, TPF and HeelsandRacing's racing worlds will meet but for now, it's through social media and this interview which I'm delighted to present! Accomplished, humble, sweet, and truly amazing all around, I'm proud and happy to have our great readers once again, start "Getting to Know More About Natasha Johnson, NASCAR's Heels and Racing Personality!" Do work, son.
Rob Tiongson : Natasha, we first introduced you and talked about your racing story last summer. Since then, you've started something neat involving jewelry made out of race car scrap metal and parts. Tell us a bit about your business and how this came about.
Natasha Johnson : I have been involved with NASCAR merchandising for many years and we would always have the conversations about how there was not much offered for females in general. Jewelry certainly seemed like a category that was lacking. Being around racing and fans, the people who always had the biggest smile on their face were the ones who had more of a personal experience with the sport.
Whether that be in getting their favorite driver's autograph to taking home a lugnut off the race car after the race, I wanted to extend that experience outside of the track and the weekend by creating one of a kind pieces from used parts and scrap metal that could be worn both at the track and during the week. You may not be able to wear your team's shirt at work, but you can wear something from their car that's both sporty and fashionable any day of the week.
RT : If I may ask, when are you looking to start this new venture and are you looking to make this an online business or something that's also at the track for business?
NJ : My business was officially opened to the public in January of this year. Currently there are three main places to find Heels and Racing Custom Designs. My website at www.heelsandracing.com is a great place to find a variety of items and you can even make custom requests. Also, for Kasey Kahne fans, you can find my jewelry exclusively at the official Kasey Kahne Store in Kasey's hometown of Enumclaw, Washington and also at the online store at www.kaseykahnestore.com. All the items available there are created with materials from Kasey Kahne Racing. Occasionally you can find items at the track such as this week with the World of Outlaws racing in Washington and also some events coming up in the near future.
RT : When you look back at how your racing story started in 2005, does it hit you how quickly it's gone by with all of your personal accomplishments and relationships formed in the past nine years?
NJ : It's really a mix of feelings at times. Sometimes it really seems like time has flown by and I have to stop and think about all of the amazing opportunities I have had. At other times, it feels like I still have a lot to accomplish. I'm only 29, so I have many goals and dreams ahead of me.
RT : What brings you back to the race track and pursuing your racing journey given all of the great experiences that you've had thus far?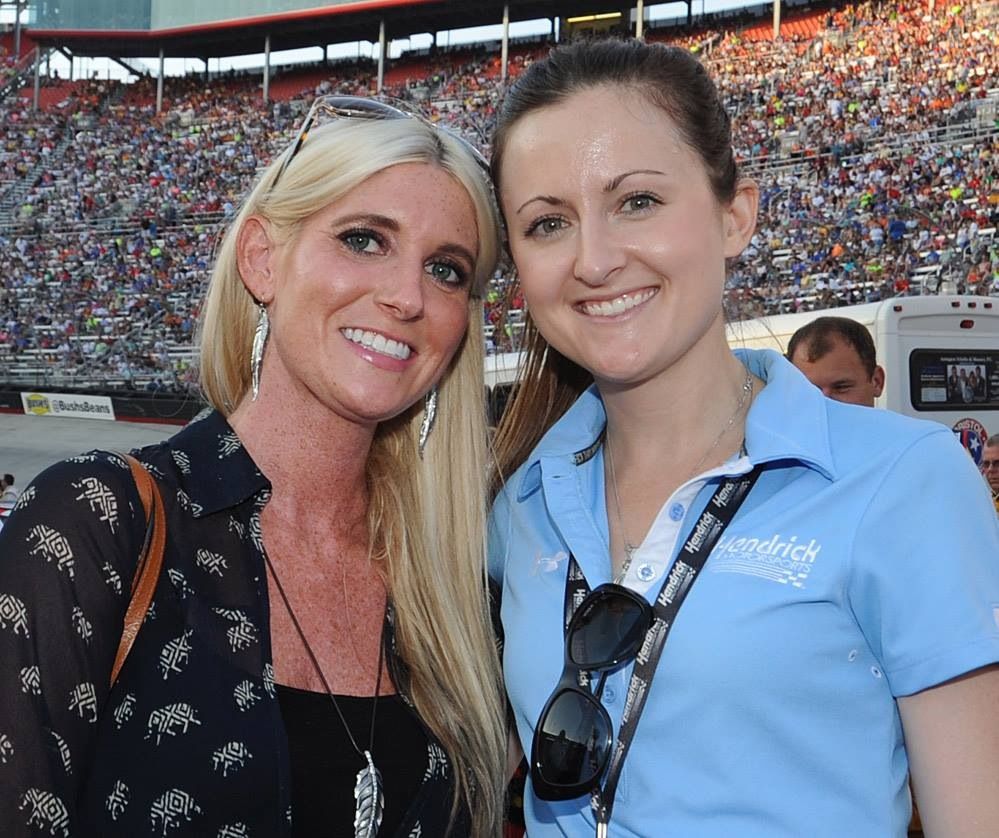 NJ : When I first got into racing, it was all about business and career goals, but these days the main thing that has my interest is being able to spend time with friends and family I have met throughout the years. A hug on race day and being there for support means a lot to me, even if the hugs are sweaty from the guys working all day. Those are the best! I was just at Bristol last week and just enjoying the calm before the storm with those I love is a great experience.
RT : Since our interview, yes, I've had to admit that I've paid some attention to the pageants from last fall and you're right about it having that same competitiveness as racing. Has a part of you entertained the idea to enter a pageant once more?
NJ : Funny enough this past Labor Day weekend was the Miss Texas USA pageant and also the beginning two weeks of prelims leading up to the Miss America pageant on September 14th. It certainly brings back memories as I last competed at Miss Texas just 2-3 years ago. Like racing, the competition is in your blood so it is hard not to fight the instincts of wanting to compete. I have considered some pageants and also some other forms of stage competition, but nothing is currently locked down. I have officially done all I can with the Miss America and Miss Universe Organizations competition wise, but I will say that I am currently involved with pageants and competitors on some projects that will have a great community impact. That was always the best part about pageants, the Philanthropy.
RT : Who are some of your figures of inspiration, whether on the racetrack or from other walks of life?
NJ : My number one inspiration will always be my mother. She is very wise. Some other people include Drew Brees and some close friends.
RT : What would be one thing that you'd have to say that not a lot of people would know about you, including family and friends?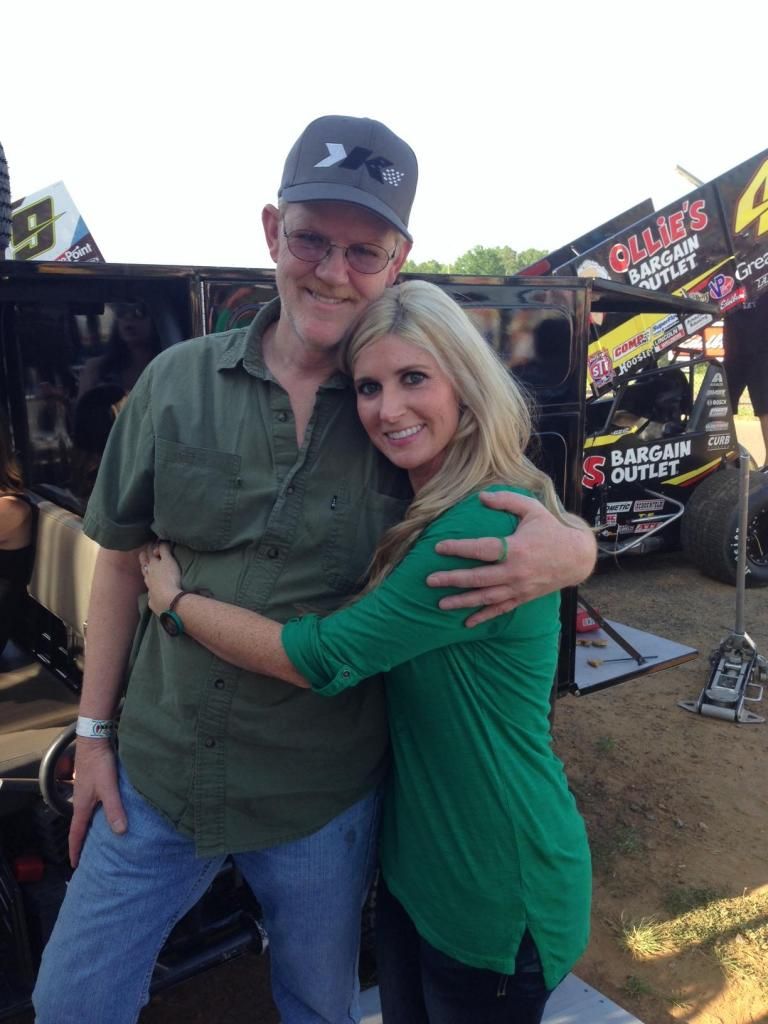 NJ : I am pretty shy. My friends and family wouldn't think so, well, cause they've gotten to know me where I am not so awkward around them, ha. But yes, I can be pretty shy and awkward at times. Ironically enough, I don't like large crowds of people!
RT : Music is a huge part of our lives and I have to say that when I'm working on my articles on The Podium Finish, I'll listen to my playlist on Spotify. What are some songs as of late that you've listened to for motivation?
NJ : First of all, I love Spotify, so great choice! I have been spending a great deal of time in the gym lately so my music has ranged from more hip hop music played at Boxing to rock music when I do weights. I'm pretty lost to what is currently trending in music but I did recently hear Black Widow by Iggy Azalea and Rita Ora and it's very catchy! Great beat for working out. Also, I've never been a huge Taylor Swift fan, but I am digging her newer 80s/pop sounding music. Every day I just "Shake It Off!" (laughs)
RT : What has to be one of the neatest things that you've gotten to do so since joining the racing community nine years ago?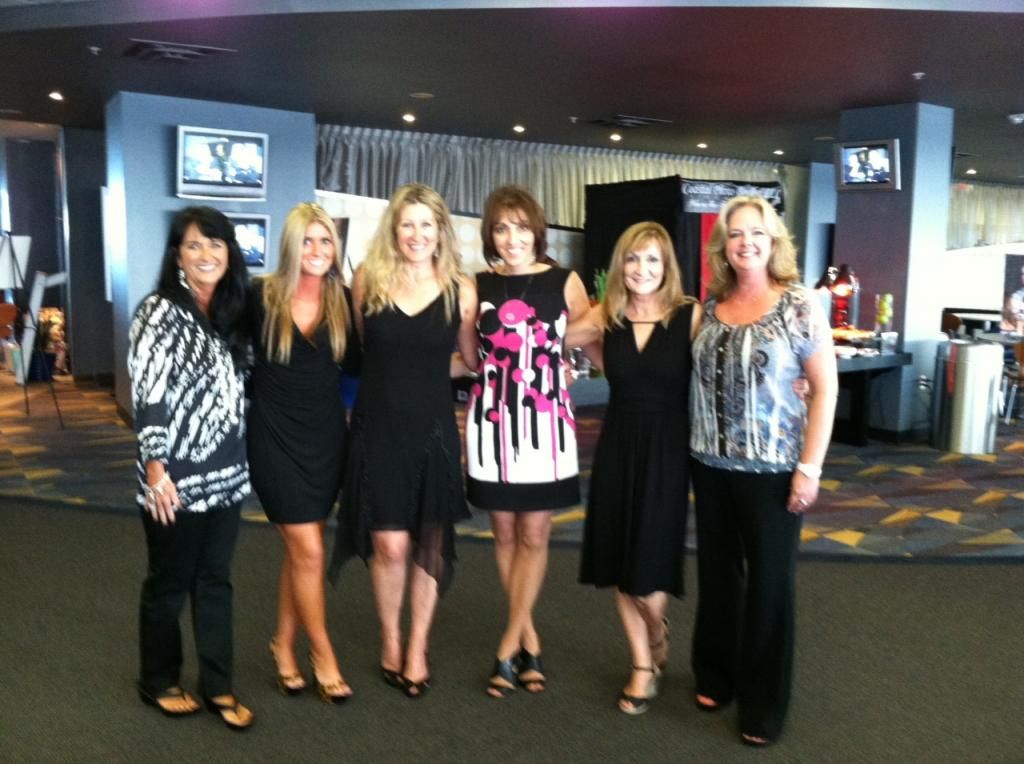 NJ : This is a hard one to answer. I have had some great memories throughout the years. One moment that was really neat was the fall Richmond race two years. It was the last race before the chase and a very exciting weekend. That Thursday they hosted their annual event "Women and Wheels," a fundraiser that helps the community of Richmond, Virginia. My friend Tammy Kahne was that year's guest of honor/host. It was great to be able to be there with our friends and family and also raise money and awareness for a good cause.
RT : Football season's approaching. Any chance the Saints and Patriots meet in the Super Bowl?
NJ : OHHH, you will for sure be seeing my Saints! WHO DAT! :) By the way, how about that #5 win at Atlanta!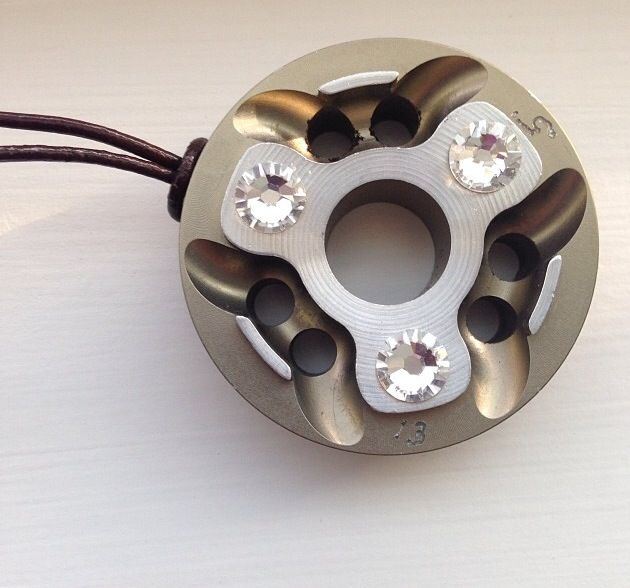 Author's Notes : I'd like to thank my sweet and wonderful friend Natasha for letting me follow up with her so that our great fans here can learn and know more about her! It's always a pleasure to talk with her. If you'd like to learn more about Natasha, "Follow" her on Twitter and "Visit" her official website today! Don't forget, check out the neat merchandise that Natasha's offering at www.heelsandracing.com! All of the photos are courtesy of Natasha Johnson whereas the photo with Natasha at Bristol with Megan Whiteside is courtesy of Phil Cavali - let's get that selfie soon!
Last but not least, I did want to pass along that Natasha recently took over her parents' Non-Profit 501(c)(3) foundation, first established in 2008. As Natasha explains, "We have redesigned the mission and have launched the With One Word Initiative with the goal to provide education, free resources and help for those suffering from the effects of Emotional and Verbal Abuse. With one word we can positively or negatively affect someone's life. We have new projects launching soon with some racing and national pageant personalities contributing to the cause. For more information for yourself or a friend, please contact us at our website, www.withoneword.org."