Haley Moody races on by to talk about her racing plans for 2014, her racing heroes, and an exciting contest with Champion Spark Plugs!
A brand new year recently arrived and with that comes the hope and optimism of race wins and champions for racers in all various series across the world. Crew chiefs, pit crews, and shop personnel have taken to the brief break to unwind, work on their chariots for the upcoming season, and collected their thoughts for the battles ahead.
For 18-year-old Haley Moody of Kinston, NC, it's all about getting back behind the wheel of her limited late model No. 50 Ford Mustang for an exciting and challenging season. When she clambers into her machine, it'll be the first time that she does so since the passing of her father Jerry, who succumbed to his valiant battle with cancer in November. It'll also mark the first time that she's behind the wheel since that emotional victory at Myrtle Beach, SC, a moment that's certainly amongst the top in her racing and personal achievements.
While preparing for the season, Moody and her team have been active seeking partnerships and sponsors for her drive, as well as actively competing in the Champion Spark Plugs' Search for a Champion contest. Needless to say, it's been an active offseason and without further ado, in what will be a regular feature with Moody and TPF, we'll sit down and talk about the life and happenings of this young sensation in a weekly column we'll call "Haley Time!" Sit back, relax, and let's spend some time with Haley Moody right here, right now!
Rob Tiongson : Alright driver, the offseason is still going on, but we've been quite active still with a competition by Champion Spark Plugs. Tell the race fans a bit about it and how they can help us out with that.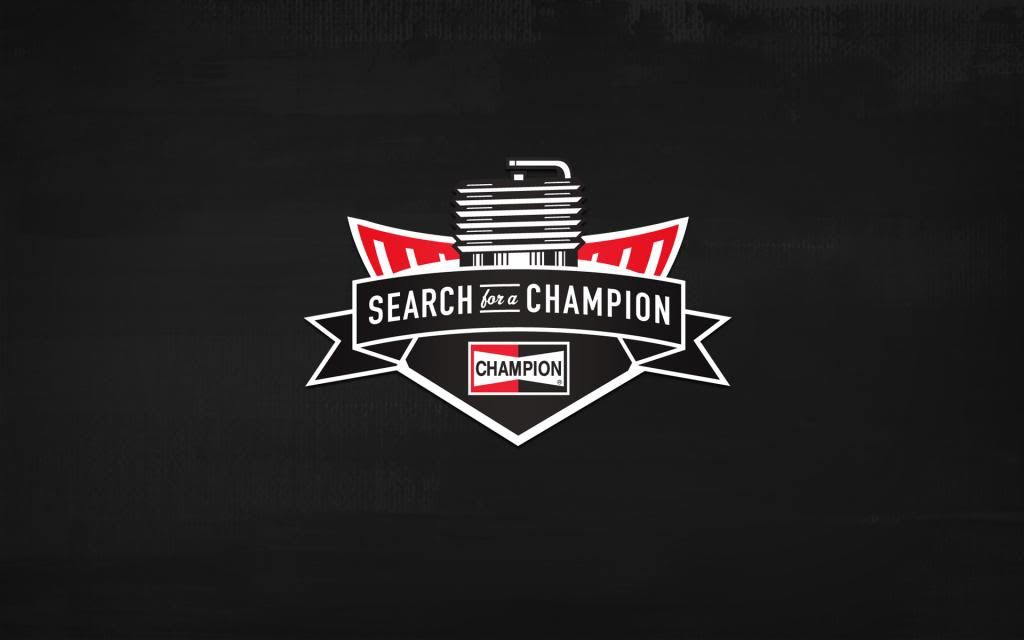 Haley Moody : Well, Champion Spark Plugs gave this awesome opportunity for me to compete against hundreds of people for a chance to win $50,000 in sponsorship. We made a video and I hope we will make it in the top 15. You can vote everyday, once a day from now until February 2nd.
RT : Absolutely and we've been in the hunt so far after week one. The video itself was pretty fun to do - when you told your racing story and saw it on the website live, how was it like to see yourself recall your journey?
HM : It was awesome. I was proud of my accomplishment and I hope to have many more to come.
RT : Very true! This will be year number four in your racing career and you'll be making the move up to limited late models. How have you been keeping prepared for the upcoming racing season?
HM : Well, I've been working on some sponsorship/partnership to come along and help me with my racing season.
RT : How can interested sponsors and partnerships reach out to you for this coming year?
HM : Email, phone, Facebook, Twitter...anyway possible!
RT : In terms of this racing season, which tracks are you and HMR tackling in 2014 and are any old favorites in the docket as well?
HM : Well I'll mostly race at Southern National Motorsports Park and possibly Ace Speedway and Myrtle Beach Speedway!
RT : Those are your strong tracks and I'm sure you're looking forward to putting on a good show for the fans at those venues. What do you look forward to most with racing at SNMP, Ace, and Myrtle Beach?
HM : Getting the wins and competing with some of the toughest competition will be really fun and challenging and I believe I'm ready!
RT : Sounds like you've been waiting for that first race since winning at Myrtle Beach last fall! When you clamber into your car, flip the ignition switch and roll off pit road, what'll be on your mind? And how different would you say you are heading into this season as opposed to last year?
HM : Well I'll be without my dad and that'll be tough but I know he'll be riding with me. Just going to try to stay focused and do the absolute best I can for him!
RT : I'm sure your dad will be absolutely proud that you're still pursuing what you love and have that desire to win. Would you say that this season ahead, with everything you've gone through, has only made you more determined not only for yourself but for family and those you hold dear to your heart?
HM : Yes! I want to do the absolute best I can and keep going because I know that's what he would want me to do and he told me to never give up.
RT : And it's what you love as well! While you're young and have tasted success in your stellar career thus far, would you say that you're the kind of racer who's always constantly hungry for more wins and those high moments as you excel in this competitive sport?
HM : Yes I am! Most definitely.
RT : You know what stood out to me as I've began working with you is the motto that I feel suits you so well: "Attitude and Asphalt." What personifies this motto about you in your opinion as not only a racer, but as a person?
HM : I have the attitude and I have the asphalt. And that makes a spark!!
RT : As in that chip on your shoulder for your rivals and the track is your battlegrounds?
HM : Exactly!
RT : Love it! Now before we wrap up our first edition of Haley Time, let me ask you something that sorta came to my mind recently. And you can be completely honest - which NASCAR racer, past or present, would you say reminds you of yourself most and why?
HM : Maybe Danica. Being a girl in a sport that's mostly a male sport, that's me perspective wise. Driving wise....you decide! (laughs)
RT : You and Danica have that ambition and the spark for sure on the track. I was also thinking that in some ways, you remind me a bit of Davey Allison because of how both of you have overcome so much and are faith driven as much as you are passionate with racing too. And not to mention you both driver black and red Ford machines, so I'd say you're in good company!
HM : Oh yeah. My dad's favorite driver back in the day...
RT : He's a good one - he had this saying that, "There ain't nothing that can come up today that me and The Lord can't handle together and He has certainly helped me get through the things I've had to get through." Would you say that's true as well for yourself?
HM : That's true especially with all I've been through. I believe that 100 percent.
RT : Alright fans, that wraps our first Haley's Time column. You'll see plenty more of these this coming season and if you'd like to ask Haley anything, tweet us and we'll publish your question in our next column. Now with that in mind, I hope you're getting ready for that race with me this spring!
HM : Always!!! I'm excited!
RT : Thanks so much Haley! As always, you rock and I'm glad to be workin' with you! Don't forget to vote, fans!
Author's Notes : It's my pleasure to be working this season with Haley Moody as her official Public Relations Representative. Look for updates and regular features with Haley throughout the 2014 season and if you'd like to follow Haley closely, "Follow" her on Twitter, "Like" her Facebook page, check out her official website, and also stay tuned to future content with Haley throughout the year! Lastly, I'd like to dedicate this piece in memory of Haley's father, Jerry, who's certainly raised not only a wonderful young woman into this world with Becky (Haley's mom), but a great racer too!