20-year-old Shannon Mudro may talk smack about Boston sports, but she's a pretty chill racer and friend. Now I put her on the hot seat here on TPF!
Life itself can be pretty hectic when it comes to balancing our passions with our commitments. At times, it can crumble on us real easily so it's always key to find that balance with those we care about, the things we do, and of course, with ourselves. In the case of 20-year-old Shannon Mudro of Morris, IL, she's doing exactly all of those things, excelling with her collegiate studies as a nursing student while just recently wrapping up her racing season in the UMP Dirt Modified cars.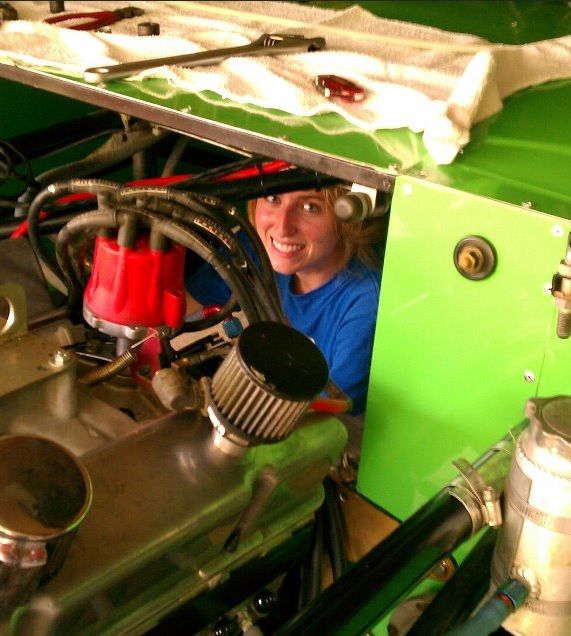 When she's not trash talking yours truly about last season's Stanley Cup finals or trying to school said author about our sports teams, she's diligently working away with her racecar and team (when it's not the of-season) and most certainly with her studies at the University of St. Francis - well, at least when the cars are tucked away as late fall becomes the cold months of winter. That doesn't mean she's not had the desire to get back behind the wheel, because as you'll see, she's like us video gamers who virtually get behind the wheel. Just don't count on her to cut any slack, which you'll see what I mean in the last question.
As for the real life gig with racing, it was a relatively successful year for this speedy nursing student, a season in which she learned more about herself as a racer as well as areas to improve on heading into 2014. Her self-evaluation of the year that was just only fires her up to get back in the driver's seat next year and well, it might be a great season opener that winds up in Victory Lane (no pressure, girl).
Even so, there's lots of reasons to believe that some wins and podium finishes aren't out of the question for Mudro, and if you don't think so, read on and get to know the determination and fire that's a part of one of racing's upcoming stars. While her sense of humor borders on Matt Kenseth and Jimmie Johnson level, her racing style seems to indicate that she's very much a winner and champion like them - and perhaps nothing like a certain NASCAR rookie candidate from 2013.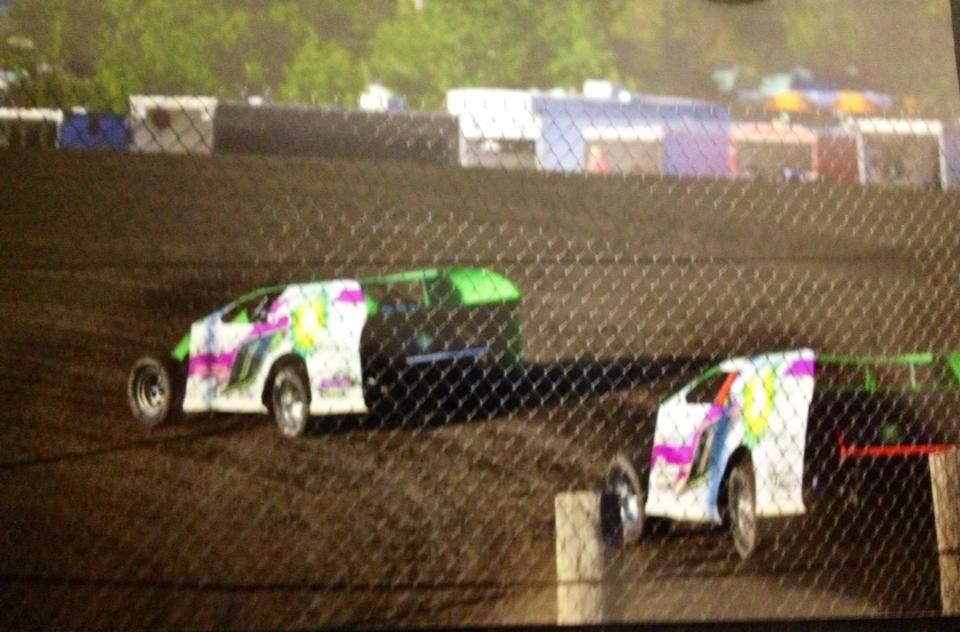 Still as competitive, sassy, and awesome as ever, I got to catch up with my wonderful and beautiful friend recently. Needless to say, I am preparing for that go-kart race and I will not be defeated by you, champ. In this piece, I think it's safe to say that we got more personal and got to know more about Mudro, which is what I hope you get to do as well, race fans. A great personality, racer, and friend, it's an honor to catch up with her on this exclusive follow-up here on TPF.
You ready to get serious and get some dirt track racing happening again, friends? I thought so. Let's get "In the Driver's Seat (Again) with Shannon Mudro, Avid UMP Dirt Modified Racer" right here on The Podium Finish, and don't say I didn't warn you for a fun round of an interview here!
Rob Tiongson : Alright champ, it's been a little while since we last caught up. Your Chicago Blackhawks defeated my Boston Bruins last summer and you've had something called a racing season happen between then and now. Catch us up on how the racing season went – heard you flirted with the winner's circle!
Shannon Mudro : Remember that one time you said the Bruins were going to take home the Cup in 2013? Ha! It was the year of patience, which is a virtue that I greatly lack. It was certainly a rollercoaster of good runs and minor setbacks, but I ended up with a handful of Top 10 A-main finishes. I also finished in the Top 50 in Regional UMP points with 20ish races under my belt. So, I'll take it with my first full year in the modified.
RT : What were some of the things that you learned from this past season that you'll apply on the track heading into 2014? Do you miss the driver's seat already?
SM : Have I already mentioned patience? Having patience with myself is something that I worked on this year, but it's something I'm going to need to continue to work on come 2014. Towards the end of the season, I had a better feel for the car, and I was able to better report how the car was handling. Do I miss the driver's seat already? Duh! But I hate to admit having some time off is nice.
RT : Would you say that you're your toughest critic when it comes to not only school, but with tennis and with racing?
SM : Without a doubt! I may sometimes set high, unrealistic expectations for myself, but why not? It can be hard to find the motivation to push further when you don't have goals or expectations set in place. I'm incredibly hard on myself which, in my opinion, serves as not only my greatest strength but also my greatest weakness.
RT : When it comes to your racing, how do you prepare for each race? Do you take extra time in practice or race any simulators to tackle the next event?
SM : For me, rFactor is just another excuse for me to further procrastinate starting my homework. I tell myself I'll only run a few laps, when in reality I'm trying to cut down my lap times for hours. (Don't tell my mom!) I take in-car GoPro footage just about every night so; I always try to utilize that to the best of its ability. Although, I have this really awesome habit of either A) forgetting to charge my GoPro or B) forgetting to turn it on. Whoops! Also, just getting feedback from my crew chief and mother helps immensely. Other than that, just wing it!
RT : How competitive would you say you are when it comes to being out there on the track with your peers?
SM : I was given the advice to always run and focus on my own race. It's something I was told back from square one, and it's something I continue to follow. I find myself to keep a better rhythm when I'm focused on my own driving versus who may be going around me or who I may be passing. Racing over your head can get you into some trouble, if ya know what I mean.
RT : Since the interview back in late May, would you say that you've grown and changed some as a person?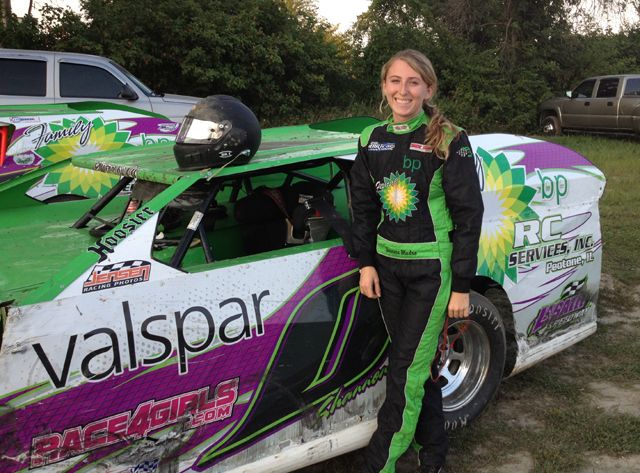 SM : If by grown you're referring to my increased muscle mass, then yes! In all seriousness, racing really molded me into the person that I am today. Have I changed since May? Hard to tell, but keep your eyes open for a blog I've been working on that talks about how racing made me the person I am today. Super corny but worth reading to find out more about the person I was before I started racing. Polar opposites to say the least.
RT : If you had the power (for just a day) to change anything about racing, what would it be and why?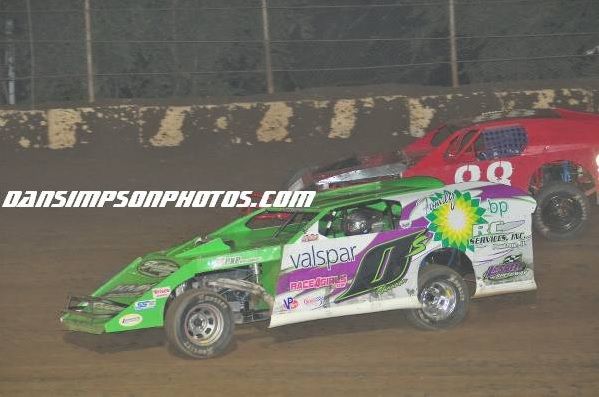 SM : Simple. I think it's important for drivers to remember who supported them from the beginning, their fans. It's easy to lose contact with your fans when you let your success go to your head. Fans are what keep this sport alive and going. Long story short, close fan interaction is something special that racing is able to provide their fans and I think it should be better utilized to its greatest ability.
RT : How goes the school venture so far this semester? Are we looking at a stellar fall 2013 for racing's fastest nursing student?
SM : Nursing school has been holding me hostage since late August, but I'm close to trumping what is the hardest semester in nursing school. I am being inducted into a national honor society, Delta Epsilon Sigma, come December. I don't know if Fall 2013 will be as stellar as my 4.0 in the Spring, but I've been putting in the effort and time to try and do so. Fingers crossed!
RT : Let's try something funky here that's not been done in a while: free association! Tell me the first thing that comes to your mind with the following.
Rivalries.
SM : I honestly drew a blank. Pathetic? Probably.
RT : Friendships.
SM : My study group! We spend entirely too much time together.
RT : Balance.
SM : What's that?
RT : Music.
SM : Alter Bridge.
RT : Future.
SM : GRADUATION IS STILL SO FAR AWAY.
RT : 2013.
SM : Whirlwind.
RT : Movember.
SM : Mustaches bring creepy to a whole new level.
RT : Overrated.
SM : Danica Patrick. Yes, I said it.
RT : We still have that racing score to settle. Have you found a local go-kart track where I can race you soon?
SM : Oh, don't you worry. We have a few to choose from in the Chicago area. Hope you've been mentally preparing yourself for a loss.
Author's Notes : On that note, I want to thank Shannon for predicting her loss in the last question, but also most importantly, than her for taking the time for this follow-up interview here on TPF! All the photos are courtesy of Shannon herself, and if you'd like to learn about my fast friend, "Follow" her on Twitter and also be sure to check out her official website. Be sure to also stay tuned to TPF as we'll share racing updates on her endeavors here and perhaps, I just may have a great part III to post when our race takes place next year! Thanks again, Shannon, see you next year...with a trophy to hand to me too!