It's safe to say that when I realized that I wanted to intertwine racing and writing into one, one of the first racers that I wanted to interview was Arie Luyendyk Jr. Having first learning about him back in 2006 when he successfully qualified for the Indianapolis 500, it was more than the fact that he was a second generation racer that was appealing. He looked like he worked hard, wasn't the typical next-gen racer who was going to have everything handed to him, and that with the right opportunities, he would earn his rightful position in motorsports racing.
Of course, Luyendyk's popularity soared when he was a part of the Bachelorette in 2012 on ABC, as the non-racing world got to learn about this congenial, fun loving, and carefree personality who wasn't afraid to be himself, love him or hate him. After his tenure on the reality show, he worked his way back into racing, dabbling in the Robby Gordon Stadium SUPER Trucks (SST) last year before joining the Traxxas TORC (The Off Road Championship) Series late last fall and full-time for the 2014 racing season. We first introduced Luyendyk on here in June, learning about his racing story while we focused more on his reason for entering TORC competition last September. Much like most drivers following under their legendary predecessor's shoes, they realize the tough act that they're following but also acknowledge that they're their own man, take pride in what they've accomplished, and embrace the challenges and obstacles that are ahead in their careers.
It's safe to say that compared to the first two interviews, Luyendyk's mind is absolutely on racing, winning, and scoring Rookie of the Year honors in the highly competitive TORC series. While he'll be in his first full year in this division, he's got a year of off-road truck competition under his belt, which certainly has to be an asset in terms of the nuances of his machine as well as tackling the unknowns on those rough, bumpy tracks that he'll enter this year. If there's anyone in the racing world who can wheel an IndyCar at full song at Indianapolis Motor Speedway as well as they can manuever a tight corner on dirt, it's Arie Luyendyk Jr.
Always a good friend to us here on TPF, for an unprecedented third time, we've got "The Man" himself back here! And sorry, Tess - it's safe to say he's found a new relationship: racing. Ladies and gentlemen, sit back, relax, and enjoy riding "In the Driver's Seat with Arie Luyendyk Jr., TORC Series Racer!"
Rob Tiongson : First of all Arie, congratulations on the full season gig in TORC - I'm sure that you are very elated to continue your career in off road racing heading into this year! Has this time between the 2013 finale and the upcoming first race felt like an eternity for you?
Arie Luyendyk Jr : It has flown by. We have been flat out with the acquisition of the truck, aligning all of our partners and getting the equipment ready for Primm. I definitely could have taken the easy road and ran in Pro Light but with great partners such as GUNK, we knew the premiere class of Pro-2 was where we wanted to be. I am excited to finally get going though! I'm up for the challenge.
RT : Compared to racing in the open wheel ranks, how would you say TORC is like in terms of the competition, the camaraderie, and the fan base?
AL : I only had a taste last year, but it was no walk in the park. The racing is tough. The drivers in the series are humble and willing to help, which speaks volumes. The atmosphere was very inviting for a driver with little experience on dirt, such as myself. That all will go away when the flag drops though! This style of racing is intense and no one is afraid to bang doors out there.
The fans are what make TORC what it is though. The crowd at Crandon is one of the most passionate and enthusiastic group of fans you'll see anywhere in motor sports.
RT : What were some of the things that you'd say were your highlights from last year with your racing?
AL : I'd say the first thing that comes to mind is winning a heat at the L.A. Coliseum. Next, would probably be battling with Rob Mac in San Diego for a podium. The Crandon TORC event was a blast too, but there were too many 4th-place finishes last year.
RT : We've gotten to know each other well through these interviews and with social media. Does it ever blow your mind that you've been able to connect with fans through outlets on Facebook, Twitter, and Instagram?
​​AL : Gotta love all the social media love! Keep it coming. It boosts me up!
RT : You're quite popular worldwide, from New Zealand to Canada – in a way, I'd say that you've truly made a name for yourself because of your accessibility with the fans and your outstanding personality. How important has it been for you to be yourself with all your endeavors?
AL : I love that people actually care. Haha! Social media has definitely brought the world closer and I've always loved the support from my home country as well.
RT : Tell me one preconceived notion that the press and fans may have about you that you'd absolutely like to say, "Yea, ok, that's totally not me."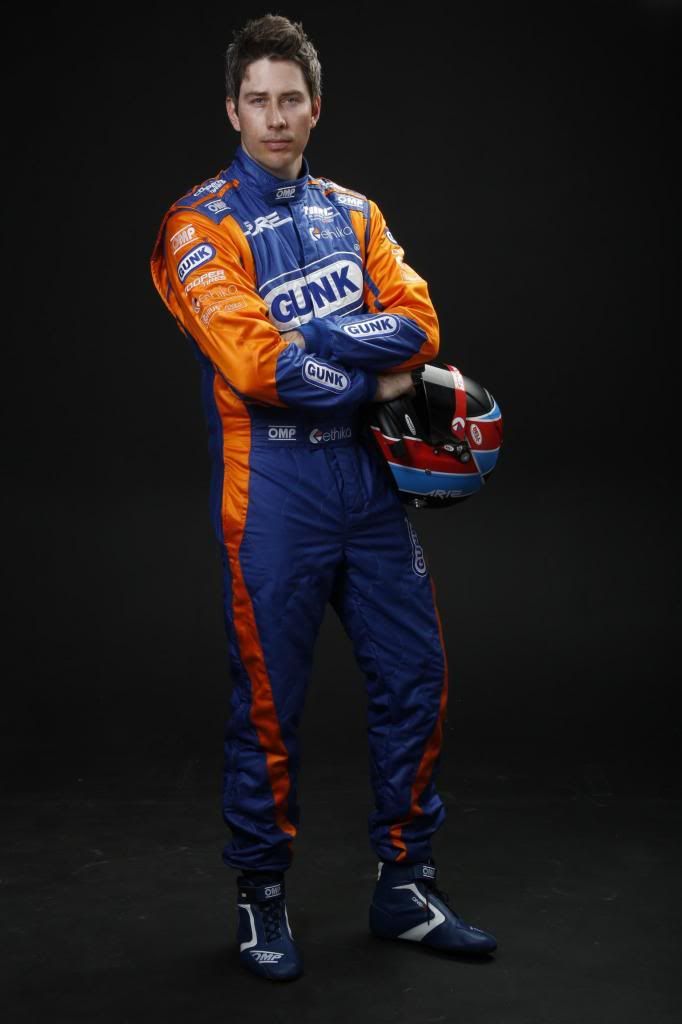 AL : I think many people in the racing world think I've been handed my rides or my sponsorships. I can tell you first hand that I have worked my tail off to make my career happen. I think it may be harder for me at times because partners feel like I have support from my family. I'm here to say that everyone who thinks that needs to sit in on a meeting or two with me. This is a tough business and you really need to want it. My strong motivation is my ultimate success.
RT : I've got to ask, are we going to see you do up the Indy 500 this year and if so, have you lined up a drive for "The Greatest Spectacle in Racing?"
AL : Always working toward it, but the door is closing fast on this season. Never say never though.
RT : As for this upcoming season in TORC, what are you goals for the season, based on what you learned in the past several months that you competed in it?
AL : Rookie of the Year, for sure. I hope to be on the podium and contend for wins. That is why we are all here, right? ;)
RT : In terms of inspiration with your racing style, who do you look up to in terms of how to approach each battle at the track?
AL : Every race this year will be new to me. The Pro-2 is a different animal and I only have experience on two of the tracks. Last year, I adapted well so I'm going to go in with the same mentality and improve on coming to grips with the track sooner.
RT : This last question ought to thrill my sister Tess – are there any plans for you to race up here in Boston aka you two meeting up?
AL : Oh man. Sorry, no more blind dates for me! :)
Author's Notes and Acknowledgements : I'd like to personally thank Arie for letting me interview him once more for the fans here on TPF! He is a good friend to us and we certainly love talking racing with him. Best of luck this year in TORC, bud!
Also, I would like to extend my thanks to Kerrie Shellian for facilitating the interview for us and for all of the support to us as well! Lastly, all the photos in this piece are courtesy of VoorheesPhotos.com - thanks very much!
To follow Arie in his quest for the podium, please follow @RacerArie on Twitter. For more information on TeamArie merchandise, please visit www.ariejr.com.
For media requests or for more information on partnership opportunities with Arie, please contact kerrie@ariejr.com.