Racing on the edge is exactly what Arie Luyendyk Jr. likes to do, and with his latest venture in the Traxxas TORC division, he's about to get some off road truckin' done - what's his thoughts on his newest venture? Read on!
Racecar drivers move pretty quickly, as life does oftentimes. Not only do they negotiate around the track and make amazing moves for the win or for best position possible, but they'll go after great windows of opportunity to excel in their careers (just like us normal folks) and often quite wisely.
Back in early June, I first interviewed racer Arie Luyendyk Jr., a brilliant motorsports talent who's competed in open wheels and raced in the Robby Gordon Stadium SUPER Truck ranks. Far from the wide open speedways of IndyCar racing, Luyendyk ventured into dirt truck racing, living on the edge and taking on the tough terrain of the SUPER Truck division to the Traxxas TORC (The Off Road Championship) Series. Competing on short but rigorous circuits with tight competition and blinding turns, this is the absolute epitome of off road, close quarter dirt truck racing with hungry drivers vying for the checkered flag and race glory.
Excited and elated with his latest racing opportunity, when I caught up with the 32-year-old Luyendyk recently, it's safe to say that just from his responses, he was absolutely ready to put on the helmet and firesuit to tackle and attack his latest challenge: the TORC race at Primm. Like the windshield of his truck that says "Young and Wreckless," this racing sensation, still in his prime and competing in a very grueling, physically demanding series where one literally is on the edge of between being precise and wreckless all at once.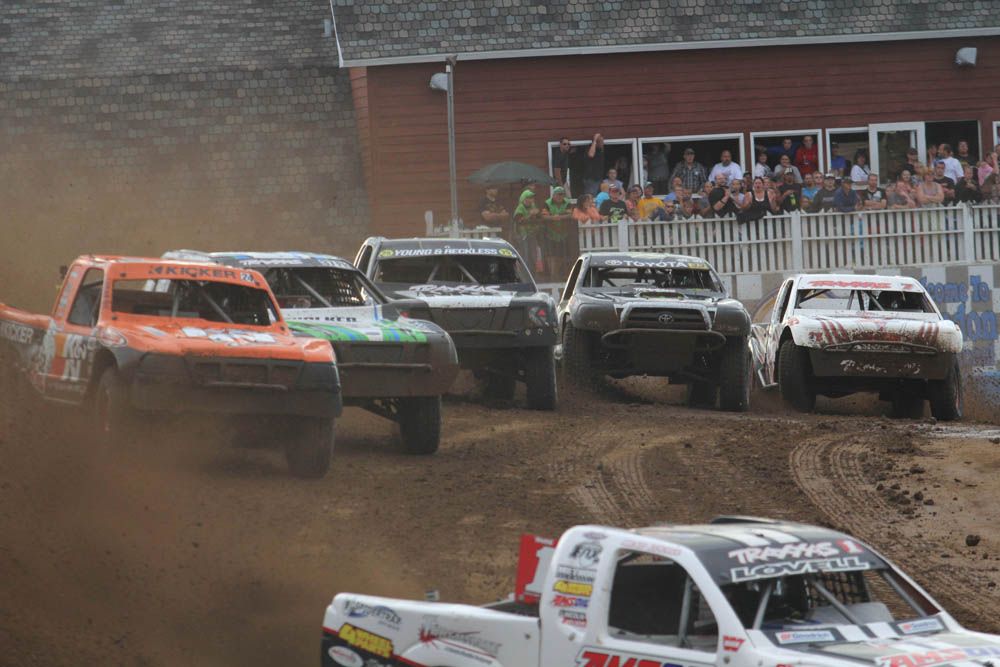 Safe to say, Luyendyk balances those two extremes real well, and always the fast learner, he's taken to TORC with ambition and drive like that of his father. And much like his father, his throngs of fans are always supportive of his ambitions, with #TeamArie following his every move on and off the track.
There's lots to catch up on with this motorsports icon and for #TeamArie, #TeamTPF, and any race fans out there who first caught up with the congenial and competitive Luyendyk back in June, it's safe to say that this follow up piece is one that's comprehensive, detailed, and like the driver profiled here, is hot off the presses ready to talk racing action right here, right now.
Without further ado, I proudly present my follow up interview with the man himself - ladies and gents, let's go "In the Driver's Seat with Arie Luyendyk Jr., Traxxas TORC Racer!"
Rob Tiongson : It hasn't been too long since we last talked but we're now towards the final months of the 2013 racing season. For those living under a rock, tell us what you've been up to in terms of your racing in recent times.
Arie Luyendyk Jr. : Since we last talked, I have switched over to the TORC series and debuted for Ethika/Aero Motorsports at Crandon World Championships. I had a really great weekend driving the Pro Light and ended up 6th and 4th. The Pro Light is definitely a tamed down version of the SST truck so I felt confident right off the bat. I think I surprised the TORC paddock with my performance in Crandon. I can't wait to get to Primm this weekend to continue turning heads!
RT : What's the road ahead look like for you with racing? Are you looking to stay the course with off road truck racing or perhaps veering towards an eventual return to the ovals, road courses, and street circuits of IndyCar racing?
AL : I definitely am eyeing short course off road for 2014. I'm just having too much fun not to try and make a push at being successful at it. Aero Motorsports has given me a really great opportunity to shine these last two rounds of TORC. Hopefully, this will land me a home for the 2014 season. I am also working on a program for the Indy 500 next year as well. I really feel like I have unfinished business at the speedway and I am confident we can put something together for another run at it.
RT : How would you evaluate your season in Off-Road so far and has it been a rather steep or gradual learning curve behind the wheel of these trucks?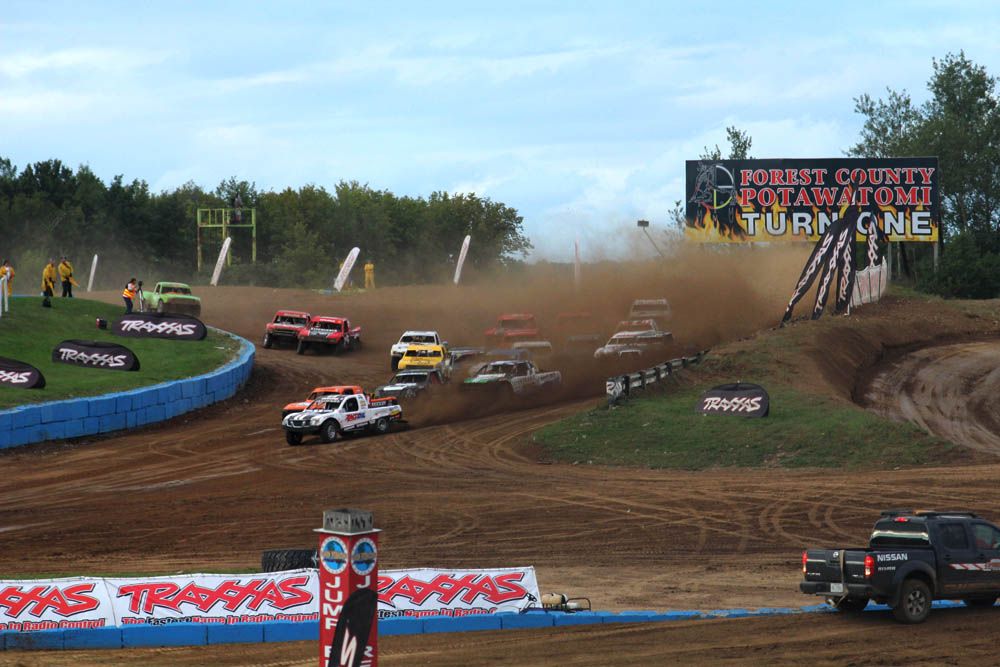 AL : From where I started this year, with Robby (Gordon) helping me to where I am now, I feel like I've improved 1000%. I really had to learn so much, transitioning to off road, because I didn't grow up on dirt bike or driving anything on dirt. I think I cost Robby a few pennies with all the crashing I did testing the SST! I am really grateful that he gave me my start in the sport. Now I'm definitely hooked!
RT : Having raced over the years, how do you dispel the sentiments of those who don't think that auto racing is a sport?
AL : I think it's ridiculous! F1 is the most popular sport worldwide, next to soccer. The Indy 500 is the largest spectated sporting event in the world. The highest paid athlete is an F1 driver. And racing isn't a sport?
RT : I've always viewed you as someone who's been able to take struggles and adversities real well and take challenges by the horn and conquer them. What fuels you when it comes to the challenges that you encounter on and off the track?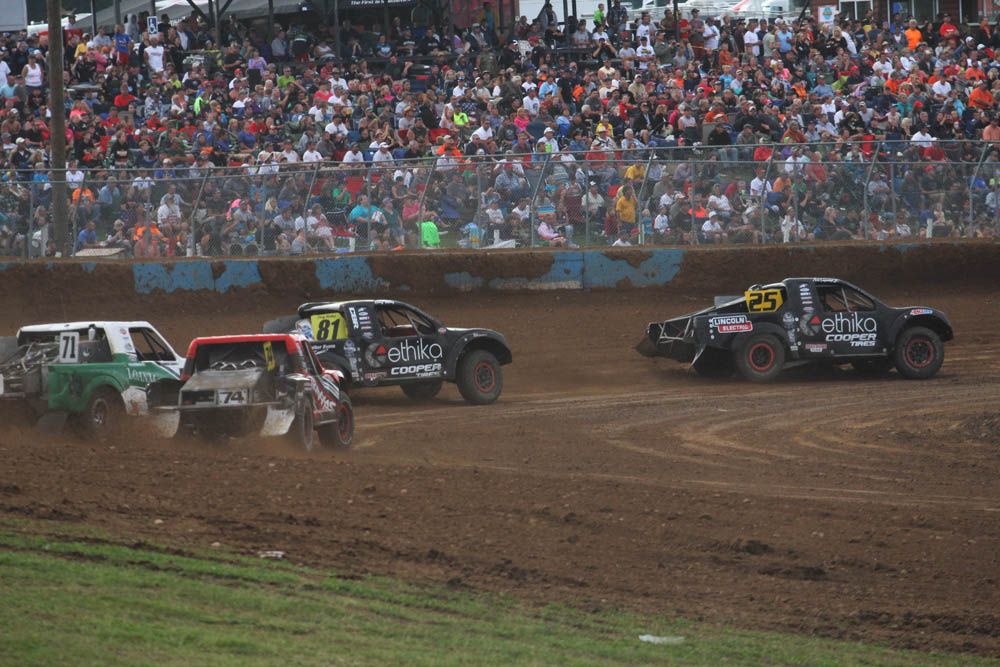 AL : I think it takes a lot of character to be a professional racecar driver. I have literally hustled my whole life. I'm always searching for the next opportunity, whether it's finding sponsorship or securing a racing seat. I think to be successful in our sport, you need to be a fighter, and giving up is never an option!
RT : If you had the power to change anything in racing, what would it be and why?
AL : Better TV packages! More attention on sports shows such as SportsCenter. Enough with the stick and ball sports!
RT : You mentioned how racing the stadium trucks can take a physical toll on you. How do you keep in prime shape for the races and do you stick to a particular workout regime?
AL : I still stick to the same regiment I followed when I was racing in Indy Lights. I concentrate on cardio, core strength and working on my neck and shoulder muscles. I love staying active and being fit is only going to help with racing. Short course off road is not nearly as physical as open wheel, but you do leave the track more bruised up, that's for sure!
RT : When you win in either off-road or in any racing series you're gearing towards in the near future, is it safe to say that you will not twerk Miley Cyrus style?
AL : Men should never twerk...ever.
RT : Does it blow you away to know that you have fans, particularly in the social media circle from the #TeamArie contingency, who root you on with your racing career and everything that you do from all points of the world?
AL : It's so awesome!!! I love that they are so into it! It adds some pressure though. I really want to win for them!
RT : What is one surprising thing about you as a person and racer that you think would shock others or might surprise your fans?
AL : I'm scared of heights. Sometimes off the big jumps, I close my eyes…. Just messing with ya! :)
RT : How would you rate your experience with TORC thus far, now that you have one race weekend under your belt and are heading to Primm for the season finale?
AL : The TORC series has been great! The racing is second to none and they have such great competition at their events. The Crandon event was insane and it really made me want to jump on board next year. I'm really excited to see what's in store for the 2014 season with the change of ownership of the series. This sport needs to be mainstream and I can't think of a better time to be involved!
RT : Who has been by your side through it all this season?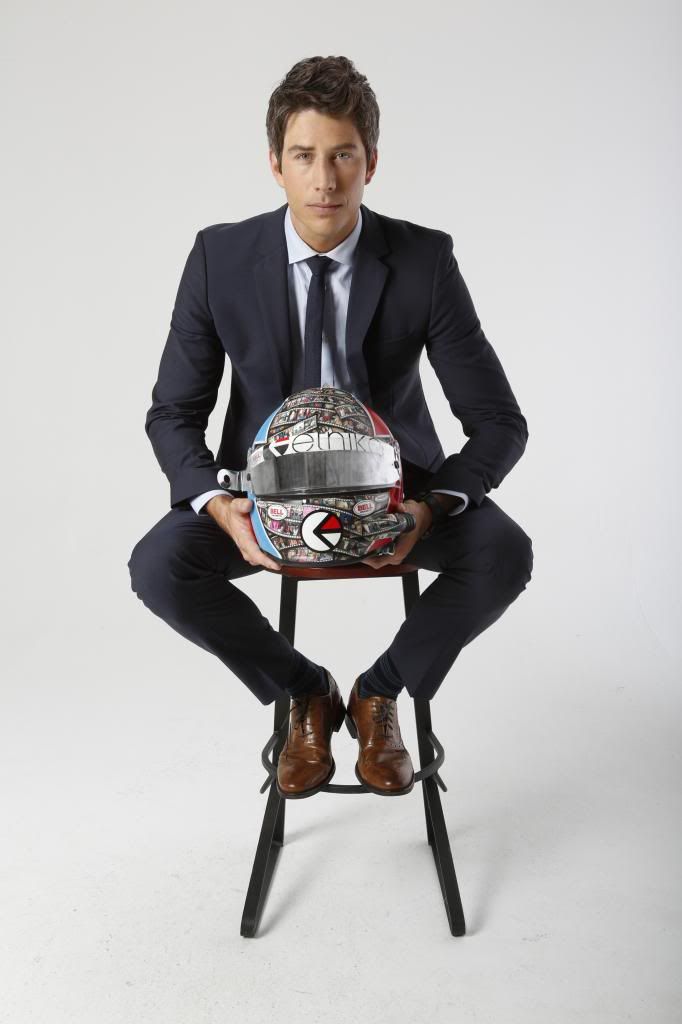 AL : There are so many people that have helped me along the way. One of my long-time sponsors, Joan Hubbard, has been with me during this transition to off road and she will be at the Primm race.
I can't thank her enough for believing in me since I was 19. We have shared a lot of ups and downs together. I call her my track mom. :)
I also have to thank Matt Cook with Aero Motorsports and Chris Pantani of Cooper Tire. Matt has been a great teammate and supporter. We are learning a lot from each other and things are moving in a positive direction.
Cooper Tires have been unbelievable. The reliability and performance have allowed me to push like crazy. I couldn't ask for more out of a tire.
RT : What are your expectations heading into the season finale racing over at Primm?
AL : The only way for me is up! I was 4th at Crandon, so it's time to put it on the podium and end the year with champagne!
RT : Alright, last question for you, my friend. You know I've got to ask this with all the ladies who'll read this: Would you rather find true love first or win that Indianapolis 500 trophy before anything else?
AL : True love can last a lifetime but winning the Indy 500 is FOREVER! I'm in love with racing. Does that count? (Ed.'s Note : Can't disagree with you there!)
Author's Notes : I want to personally thank Arie Luyendyk Jr. as well as to Kerrie Shellian of Arie Luyendyk Jr. Racing for making this follow up interview possible - it's been an exciting time for Arie's racing career and we certainly wish him the best of luck with his newest venture! I'd like to thank each of my friends from #TeamArie nation for the support with not only TPF, but everything!
The photos in this piece are credited as follows: the main picture is courtesy of Arie Luyendyk Jr.'s Instagram page, while the off road truck pictures are courtesy of teamshortcourse.com. Lastly, the photo of Luyendyk in the suit and tie are courtesy of Michael Vorhees! Following my acknowledgements is some further info with the big TORC race at Primm and also some details with meeting Luyendyk and other series racers in Las Vegas this weekend!
TORC:
The Off Road Championship Series
The Traxxas TORC Series - The Off Road Championship, is the fastest, most punishing short course racing series on the planet. TORC events are packed with flag-to-flag fender banging as drivers push the limits over whoop and jump filled natural terrain racetracks. Off-road racing fans come from far and wide to experience this most challenging form of high-octane competition and once they taste TORC for the first time they'll be hooked for life.
TORC vision
Initially, TORC was the brainchild of a group of pro drivers with one goal: unification of the various off-road racing entities across the U.S., and create the highest standard of competition. Once the creative juices began to flow between Ricky Johnson, drivers, fans and sponsors alike it wasn't too long before the need for an entirely new racing series became obvious: The Traxxas TORC Series.
With unparalleled action, TORC bridges the gap between extreme sports, traditional racing and even mixed martial arts. The series has an "edge" not found in other forms of racing focused on a younger fan base versus more traditional motorsports. TORC utilizes a variety of short-tracks and larger outdoor motocross-inspired courses with a different look, a different feel, and more genuine "Kick-Ass" racing action!
This weekend's Schedule at Primm:
Saturday, September 27th
source: http://torcseries.com/schedules/4/races/67
Primm Off Road Raceway Round 15 Event Schedule (times listed in Las Vegas time)
Round 15 - Friday September 27th
9:00AM - 5:00PM Registration & Tech Inspection
8:30AM Drivers Meeting
8:30AM Safety Meeting/Media Meeting
9:00AM Practice (P4, P2, PL)
1:00PM Qualifying (P4, P2, PL)
3:30PM Round 15 Racing (PL, P2, P4)
3:35PM Opening Ceremonies
3:45PM TRAXXAS Pro Light Race Green Flag
TRAXXAS R/C Demonstration on Track
AMSOIL PRO 2WD Race
Red Bull 2 Seat Ride Along
PRO 4X4 Race
*Schedule is subject to modification; certain events may be run at a different time.
Sunday, September 28th
source: http://torcseries.com/schedules/4/races/68
Primm Off Road Raceway Round 16 Event Schedule
Round 16 - Saturday September 28th
8:00AM Public Gates Open
9:00AM Pro Warm Up
10:00AM Opening Ceremonies
10:19AM TRAXXAS Pro Light Championship
10:45AM AMSOIL Pro 2 Championship
11:30AM RED BULL PRO 4 Championship
3:00PM TRAXXAS CUP RACE - PRO Light
4:00PM PEAK Huseman CUP RACE - Combined PRO 2/4 Race
*Schedule is subject to modification; certain events may be run at a different time.
Arie will race round 15 on Friday, Round 16 (championship) Saturday and the Traxxas Cup Race on Saturday.
Now if you're in the Vegas/Primm area and want to meet Arie, check out this event (also thanks to Kerrie for the heads up for our fans here)!