Beth Chryst is a young gun racing super star that you don't want to miss. An expert on going fast, she took the opportunity to stop by on the hot seat with yours truly on TPF!
In the competitive and action packed sport of auto racing, it's easy to forget that the drivers, teams, and officials who are a part of this phenomenal spectacle are just like us. They work hard, sacrifice time with family and friends, and look to better themselves in their professions, outlook, and prospects. Also, they have dreams and strive diligently to make those goals become reality.
Young gun racer Beth Chryst is a driver who aims to become the next big superstar icon in the road course and sports car world. This 27-year-old Herndon, VA native cut her teeth in racing since she was a teenager. Gradually, this racing sensation would graduate from the karting world to closed wheeled sports cars where she's competing in the Mazda MX-5 Cup Series.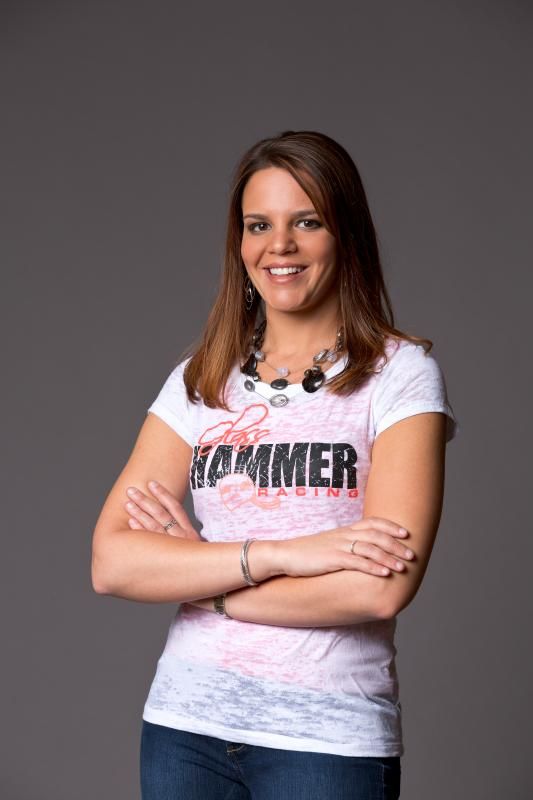 Driven, beautiful, passionate, and calculative, Chryst seems to have a great idea of the big picture with her career.
That's not to say that she's void of thinking of the here and now, because she's racing competitively and making a name for herself in the MX-5 cars.
Having jumped from karts to closed wheeled cars over the past few years, it's quite impressive seeing how quickly she's picked up on these vehicles and the brand of racing with the MX-5 Cup series.
I sat down and talked racing, career plans, and took a trip down memory lane with Beth Chryst recently. It's safe to say that once you've read through this interview piece, you'll not only get a sense of Chryst's struggles and successes in her racing journey, but you'll also get to know more of this wonderful talent as well. If you're ready and think you can keep up with one of racing's fastest young aces on the track, well let's get "In The Driver's Seat with Beth Chryst, Mazda MX-5 Cup Series Racer!"
Rob Tiongson : You've been racing since you were a teenager, racing in the karting world before finding your current home in the Mazda MX-5 Cup Series. Describe that journey working up the racing ladder to where you stand now as a young gun in racing.
Beth Chryst : Really it was a bit slower of a process than maybe most people. I love karting and the family I've made within the karting community. I started in one of the slowest classes and as opportunities presented themselves my father and I decided to take some. We went from Briggs and Stratton 5HP motor to a "TAG" (touch and go) kart that was 125cc with no gearbox. I had a lot of success quite quickly in that class.
I had another opportunity to get behind the wheel of a shifter kart. (125cc's with a 6 speed sequential gearbox. Basically a dirt bike motor on a kart chassis). This was one of the toughest and most prestigious classes in our series (National Road Racing Series with WKA). While some of my friends moved up into cars with SCCA regionals I continued to run karts. My home track is Summit Point and when they would race their cars my father and I would go up and watch. After a few years of watching, I had another opportunity arise where I could buy my MX-5 Cup car. I decided this was the best way to make a huge step forward with my career.
RT : I've always felt that when it comes to describing ourselves to others, well, there's nobody else best qualified to answer for us but, well, ourselves! What are some of the words that you'd say tell readers and fans about the kind of person and racer that you are?
BC : First and foremost outgoing. I will talk to anyone. Maybe not walk up to someone who in my mind is a "celebrity" but anyone else. Dedicated, devoted, hardworking, and driven are words that come to mind.
RT : Tony Stewart mentioned recently how if you're a racer who didn't understand the risks involved with motorsports; you shouldn't be a part of it period. When you strap up and prepare for your races, are the dangers with the sport on the back of your mind, but at the same time, not dampened by the excitement involved with racing?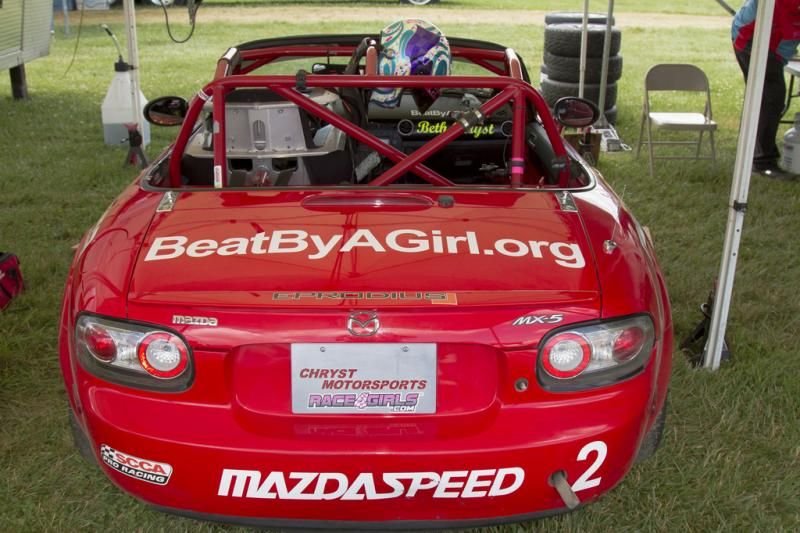 BC : Not at all. I have always been one to say walking down the street is dangerous. I know people watch racing for the crashes but motorsports has come so far with safety it is unreal. I think risk comes with the territory. Of course we know it's dangerous; however we accept it and dig maybe even deeper. It is kind of like playing a sport. Anything can happen but you can't live in a bubble. Get out there and try it!
RT : Describe your "Welcome to Racing" moment to the fans here – would you say it was one that's quite "typical" or a bit atypical compared to other drivers?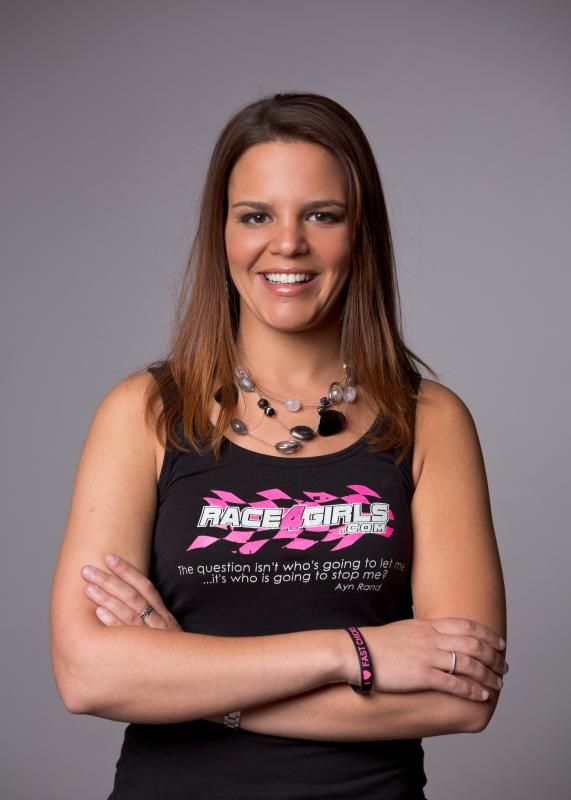 BC : I have been very fortunate to run at some of the most prestigious tracks in the country. I don't think words can ever describe what this feels like but for me one of my most cherished moments has been entering a NASCAR track and coming up from the underground tunnel in your hauler basically looking up and only seeing banking on the track and the ginormous grandstands that surround you. It gives me chills. It is almost like entering a world inside of the world you are living in.
Years ago there was no social media however still to this day I almost feel like when I am at the track the outside world has stopped. My second moment is winning my World Championship my second race ever in my Tag class. Experiencing that with my parents, words won't ever be able to decide. Seeing tears of joy in my father's eyes and celebrating over the radio with him gives me chills just typing this!
RT : Some have made the constant argument that racing is not a sport, but rather that you can simply sit down, steer the car, and then it's easy sailing, but we all know there's more to it than just that. Just how physically straining is it to be in racing, especially when you're behind the wheel and trying your absolute hardest to get all you can each lap?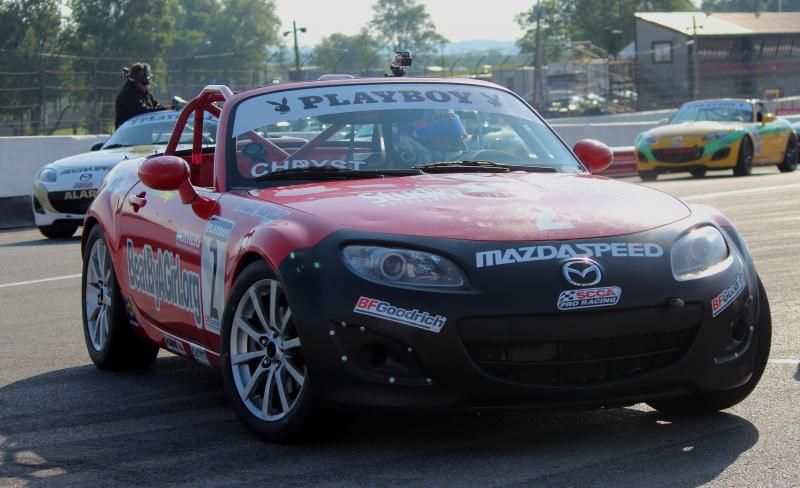 BC : I think most people forget the "elements and conditions" drivers are in. I am required to wear a 3 layer Nomex suit and another layer of Nomex underwear. Typically the inside of a car can be well into the 100 degree mark if not even 125. Luckily this series I run in races "topless" so I get some air movement. Racing isn't a Sunday drive. While the elements are hot, racing door to door, lap after lap with your competitors can be emotionally, mentally, and physically draining. This is emphasized even more when your car isn't handling the way you would like. It takes more to try to overcome and compensate for the conditions you have been handed.
RT : Off the track, what are some of your favorite things to do to unwind and relax?
BC : Believe it or not, if I am not racing, I would like to be at the track watching some sort of racing. I really love watching dirt racing. I really enjoy a good nap. My daily routine (my full time job) starts at 5:15am Monday-Friday. I have two mini dachshunds that consume a lot of my time. Nothing like coming home to them after having a rough day to bring a smile to your face. I also play co-ed softball two nights a week to keep myself busy and active. I have taken up running recently and almost have a love hate relationship with it!
RT : Having experienced many successes and endured some struggles, what advice would you give to young racers who are working their hardest to find their break into this competitive sport?
BC : Keep digging. I always say "when the going gets tough dig deeper". In fact, when my gauge loads in my car, it says "dig deeper". No one has ever said getting to the top is easy.
Proving to your peers the talent you have and earning respect are difficult and take some time. Being fast is great but being consistent is also very difficult.
RT : Who are some racers that you look up to in this sport and some figures off the track that you also are inspired by?
BC : Ooo, start the controversy! I am a HUGE Kyle Busch fan. Say what you want but I am a racer. I look at him and see such raw talent. I call him the wheelman. Give him the credit his talent deserves. You may not like his personality but the skill is bar none.
Second favorite is Tony Stewart. Another one who isn't always a fan favorite but another driver who really can wheel a race car. Off the track… This would be my parents. Although I am an only child, I was taught that you aren't given everything you want. The harder you work, the more it pays off. I can't ever express how appreciative I am of their support and their love. I didn't choose the "normal" path for a girl. Before racing, I played fast pitch softball. Giving up something that I lived for, for a new passion was quite the change of pace. They believed in me and supported every step. Maybe nervous for each step but wouldn't miss it for the world.
RT : Personally, as a driver, where do you see yourself in the next five years? Are you looking to continue the route of road course racing/sports cars or are you considering stock cars or other vehicles in the future?
BC : I have only raced road racing and sports cars. I, like most drivers, would/will try anything! My love is with sports cars and road racing. I hope within the next five years to be continuing to work my way up the "United Sports Car Racing" Series. (The Grand-AM/ALMS Merged series) My current plan is exhausting all my time and energy in finding funding for Continental Tire ST ride for the 2014 season.
RT : I still haven't forgotten how our teams clashed in the Stanley Cup Finals this summer. Do you think we're game set and match for a repeat in 2014?
BC : The Blackhawks are a very strong team. Although they may not be a very physical team the talent and skill is there. We will see!!
RT : Fair deal, my friend. Anything else you'd like to say on here at TPF?
BC : I want to thank everyone who has been behind my the entire way. My family, friends, and of course my fans. Without your support it would make this journey much harder. All your kind words, comments tweets etc. bring smiles to my face.
Author's Notes : I personally would like to thank Beth for taking the time out of her busy schedule to make this interview possible. It's been in the works for a year and I'm quite honored to have her be a huge part of "Storytellers' Week" on TPF! Also, photo credits go to (C) Blake Reagan 2013 (for the lead-in photo as well as photos #2, 4, and 6)​, Mazda MX-5 Cup Series (photo #3), and Vickie Miller (photo #5), as well as to Beth Chryst herself for these great pictures. If you'd like to learn more about Beth, follow her on Twitter, "Like" her on Facebook, and check out her official website!