He's battled through his health ailments, persevering through his greatest challenge yet. Now, Brian Vickers is back and ready to win, and he's the latest interviewee for this edition of "In the Driver's Seat."
Every driver dreams of capturing checkered flags, trophies, and championships from the very first moment they climb into their racing machines. There's the exciting first moment of a race, rustling through the pack to make it to the front, making highlight passes, lightning fast pit stops, and capturing all the glory after four hours of hard work.
For Brian Vickers, every moment this season will be an exciting one, especially considering all that he's experienced in the past year. Just imagine getting through a good portion of a championship season, building some momentum and chemistry before things go astray.
It's a story all told many times since last May, but it's one filled with courage and grit, where a man truly shows what he's made of in the face of adversity and gloom. After undergoing heart surgery to treat blood clots last July 12, Vickers is more than just ready to be back in that racecar – he's ready to win.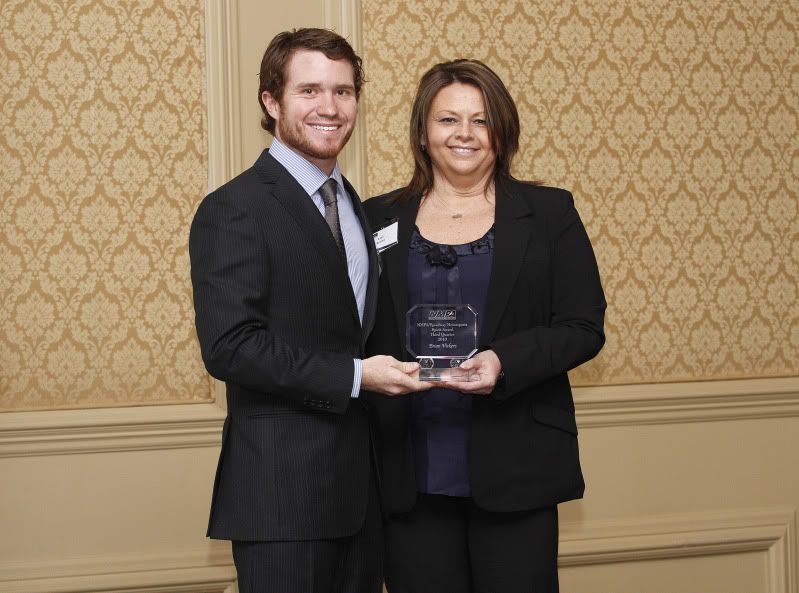 You'll get the sense that he's fueled motivationally to succeed in NASCAR Sprint Cup racing, not only for his fans, his No. 83 Red Bull Toyota team, but most importantly, for himself.
His attitude and demeanor in this piece shows a man who never gave up, even when times were about as conceivably difficult for anyone to take.
Then again, we're talking about a 27-year-old Thomasville, NC native who's worked his hardest with all that he does. His strength and positivity to carry through and rise above it all is what makes him perhaps the biggest story heading into the 2011 racing season.
No matter how this year goes for the 2003 Nationwide Series titlist, remember this: you'll see a Brian Vickers who's going to absolutely give it his best at every circuit, from the winding asphalt arena in Lexington, KY to the scenic pastures of Sonoma, CA.
So without further ado, let's go "In the Driver's Seat" with Brian Vickers, driver of the No. 83 Red Bull Racing Toyota Camry – a driver who's ready to bring it in 2011!
Rob Tiongson : Let's start off with the most obvious question here – you're making your comeback in a NASCAR Sprint Cup car in this year's Daytona 500. Describe to me how it will feel climbing back into your car after your setback last year, not only for the first practice sessions, but for "The Great American Race" itself.
Brian Vickers : It's been unbelievable already. From the Disney test to staying on the track until the very end of the sessions in Daytona.
Getting to just be out there, doing what I love to do has been incredible. As I have said many times over, it's like I never left. I think I will just be more anxious than anything to get going when we line up for the Daytona 500.
RT : I understand you recently tested at Walt Disney World Speedway and based on your reaction, you were like a kid at the candy store. Are you as motivated as ever to drive your hardest this coming season, knowing your testing session in Orlando was a tremendous step forward after all you've been through?
BV : More than ever. I am here to win. It's going to be a big year for us. I think we have all the pieces we need to have a successful year, and being gone is only more motivation to have success; win races, and contend for a championship.
RT : I'm sure there were some things that you missed during the time you were away from the races and your car last year. However, I'll ask you this – what were some of the things you got to do that you otherwise wouldn't have been able to enjoy given the intense schedule of the Cup Series?
BV : Just traveling and not being held to a schedule. We have such a structured schedule in the NASCAR season. I could just do whatever I wanted. Whether that was going to the race track to see the team or go overseas or a weekend away with my friends - I wasn't really bound to anything.
RT : You'll be entering your ninth year of Cup racing, which seems like a long time ago since your debut in 2003. What's changed in the sport since your first start back at Atlanta? Would you say it's for better or worse with what's happened in the sport?
BV : The competition has become so tough. It continues to get even closer. Teams are getting better.
Every team has their peaks and valleys, and same with drivers. McMurray was a big example - last year, everything just fit right for him after struggling a bit in the years prior. He won some BIG races. But it was a peak coming up from a valley.
Obviously the COT was a big change that has since come back to what the cars were like before 2007. NASCAR realized they had an issue to fix and they did.
The safety has been a big change too. There have been some massive impacts with guys that just walked away where in the past people watching would wonder if the driver was going to be OK. It's a big thumbs up to NASCAR for those changes.
Also, look at things like Twitter and Facebook, YouTube - there is content there and other websites that never was eight years ago.
RT : Let's talk a little bit about your working relationship with Red Bull. How much of a thrill is it to work alongside one of the world's biggest energy beverage companies that markets itself and its clients significantly and in style?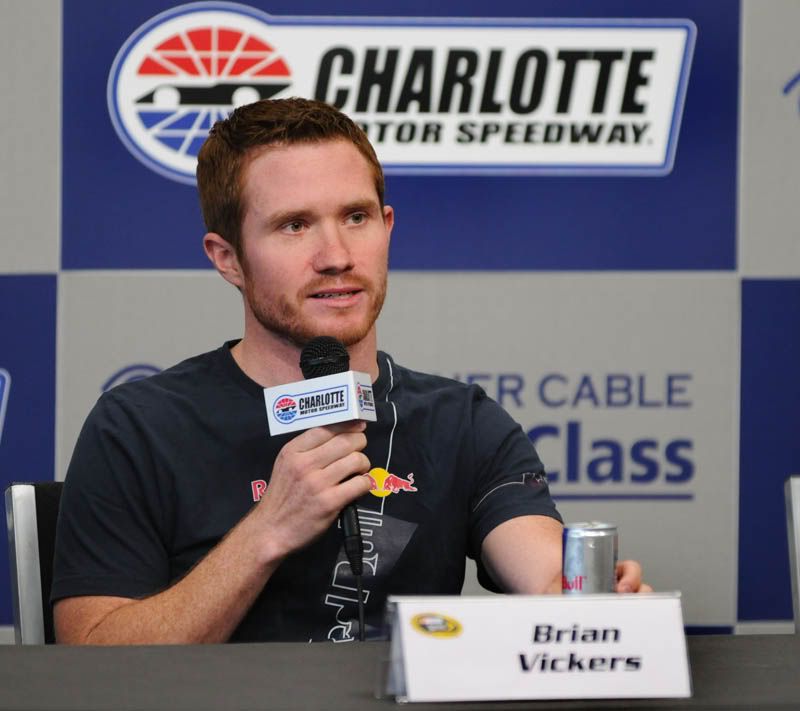 BV : The bottom line, and I have said this since I joined the team, is that I am able to be myself. They want you to be yourself. It's expected. The way they market the brand in so many non traditional ways is awesome.
From the NASCAR and F1 race teams, the soccer team in NY, to the culture events they have. The list goes on and on… Traditional is not a word anyone could use to describe Red Bull and their marketing tools.
RT : What are some of the things you look forward to heading into the season, given some of the date changes this year as well as the Cup debut of the Kentucky Motor Speedway? Are you approaching 2011 like any other year?
BV : Just getting back. That's the biggest thing. To have the weight of any medical questions lifted off my shoulders and just strap back in and go.
The schedule change- yea, it's different but we are still going to the same stops with the exception of Kentucky. That's going to be fun. They have a huge and loyal fan base in the Midwest. It's good they got a date. I am sure the fans will come out and support.
The way the Chase schedule is to may or may not shape the way the season plays out. We'll see. We have been to those venues before, but the order is slightly different. Obviously the biggest change with Chicago and NH and the elimination of Fontana in the last ten races is the one we can see on paper, but I don't know if it will break anyone's momentum.
The guys who are good are going to be good. I am approaching this year differently. I'm approaching it with an open mind and absolutely no pressure on myself. We are all just ready to go.
RT : Over the years, you've familiarized yourself with the distinct tracks on the NASCAR circuit which I'm sure you've developed a sense of comfort or one where you feel like you're still figuring things out. Which tracks do you feel you've got an absolute mastery of and which facilities would you say you're getting closer at?
BV : The plate tracks are just so much fun to run. The racing speaks for itself. I like bump drafting. It's great to just line up the bumper in front of the guy in front of you and shove him forward.
Sure, there is the suspense of "The Big One," but you just have to push your way to the front and hope the train stays or goes with you.
Also, I feel good about tracks where I can run the car high and a little loose. Darlington and Charlotte are the two that come to mind that I am good at.
Mastery is a big word. I don't think you can master something as the conditions, cars, and technology always change. As the fuel load burns off and I can run right up next to the wall, it's so much fun. You just get into a real good rhythm and if you're a little behind, I've been able to make that time up.
Phoenix and the tracks shorter (than that) have been the tough ones. But look at last year. We made great gains in the spring at Martinsville, where we finished sixth. Our short track program has never been the best and historically has been tough for me, but we are making progress and we will learn really quickly in this season as to where we stack up.
RT : Richard Petty once said, "The best you can do on any given day is to put yourself in a position to win and let circumstances dictate the outcome." Would you have to agree with this statement and just how important is it to have great track position late in a race?
BV : Unless it's a plate track, it's very hard to win a race from far back at the end of a race, unless it's a GWC and you make a dive bomb move from tenth to (wherever) but it's a good chance you'll end up causing another yellow. So yes, position is key.
RT : Last year, the sport somewhat loosened the reins with its "Have at it, boys" moniker, which carried onto the track with some intense race and post-race confrontations. As a driver, was it refreshing to know that there was a bit of leeway in terms of aggressive racing on the track?
BV : We are all grown men. We are all here for a reason. NASCAR has put that control back in the drivers' hands. The emotion that has come out of it too is great.
Who would have ever thought Jeff and Jeff would have gone at it in Texas? But they did. In the past, drivers were almost afraid of the ramifications - now, you better be prepared if you're going to go after someone.
RT : It's time for some Free Association, and you know how it goes – tell me the first thing that comes to your mind with the following, alright? Here we go, Champ!
Pit stops.
BV : Get out first.
RT : Hope.
BV : Knowing you can come back.
RT : Perseverance.
BV : Never give up.
RT : Teamwork.
BV : All of us pulling together.
RT : Young guns.
BV : Future of the sport.
RT : Last lap.
BV : A clear track in front of you.
RT : Trust.
BV : Going three wide.
RT : Maturity.
BV : Knowing when to push the limits.
RT : Given your commitments on and off the track, you managed to have time to interact with colleagues, fans, and the media via your social networking sites. How important is it to not only maintain these avenues of communication, as well as letting people know that it really is you posting or tweeting?
BV : My marketing director and I talk about this all the time. A Twitter account or Facebook page is the closest thing they will get to a person's email address. If they write to you, you should make the attempt to write back.
Obviously, when you post a tweet or a status update, thousands of people will see it. You can't reply to them all in both forms of social media. But make an effort to reply to them.
If 100 people write, "Welcome Back," it's tough to write "Thank You" back to each one. That stuff is understood. The media doesn't message too much. They have their one-on- one time or the forums to ask questions at the track in media availability. Often times too, that question needs to be addressed in something more than 140 characters.
As far as the "really" stuff, the bottom line is it all has to be authentic. Don't try to post or say something that's out of character.
Sure, I could post all day long about politics and finance and the things you see on the news, but the fans aren't generally interested in that at all. You can see it in the replies and comments posted. They will take the conversation in another direction.
If you see some personal photos of mine, I've been able to upload and post. But if it is things like at track, or appearances, or an update from a photo shoot, there is no reason why the person (be it Don or Jayme or whoever) has the content will send to me to post.
It just has to be authentic. I do not do the movies either. Don at my office does those and posts them. Again, no reason for him to spend the time to make them, then send to me, then wait for me to download, then upload and that train.
RT : I'm sure a lot of your fans have been waiting for a little while – and I'm certain some of them are right here reading this interview right now. What would you like to say to "Brian Vickers Nation" and all the folks out there that root for you?
BV : Thanks for sticking with me. That's all I can say. It's been a long ordeal. I'm glad it's over. I'm glad for what I've learned and I'm thrilled to be back racing again.
Author's Note: I'd like to thank Brian Vickers for taking the time for this interview. Surely, times have been busy with the season kicking off real soon so I'm very grateful for him to sit down for this one-on-one.
Also, I'd like to thank Don Rohr, Brian Vickers' marketing director, for helping out with this piece. As I say, good people are surrounded by good company.
If you'd like to follow Brian Vickers, find him on Facebook and follow him on Twitter!