18-year-old Haley Moody's trading paint and working her way up the NASCAR ladder. Now she sits on the hot seat to talk all about her racing career on TPF!
Racing seems to have a connection with families, whether it's sharing a passion passed from generation to generation as a fan, driver, or employee in this great sport. Parents share their love of cars and the asphalt arenas to their children, who pass the torch to their families in the future and some may just even further enhance such an enthusiasm for high speed action.
Haley Moody's journey in racing evolved from her father's passion for motorsports. Fielding a car for racers like Jamey Caudill and Matt McCall, the youngster watched these wheelmen get the most out of their stock cars and win in them as well. After years of watching from behind the wall, the desire to go in the driver's seat intensified and as they say, the rest was history.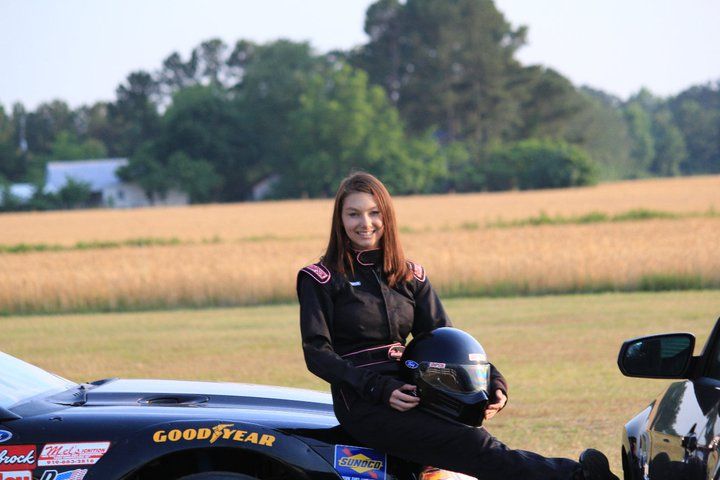 Now at age 18 and one of the promising young racers in the NASCAR ladder system, Moody currently races Chargers at Southern National Motorsports Park. A college student who'll take up nursing as her major, she's a well rounded individual. Active with various sports, including basketball, there's a sense of competitiveness much like defending Sprint Cup Series champion Brad Keselowski.
While she's working her hardest to one day be in the Cup ranks, she shares that quality with that chip on her shoulder to prove herself to her peers and critics each week. Never content and sitting idle on her laurels, Moody looks to improve each week and unlock the keys to the winner's circle. Much like Keselowski, besides driving a Ford racecar, she's not a stroker on the track who's content to ride it out for a safe finish.
Much like other racers who are working their earnest to continue their career, she faces the uphill battle of proving herself to potential sponsors and car owners in her current level of Chargers at SNMP. Also, just like those of us who are going after our dreams, she's taking on these challenges and trying to get the best viable situation for her funds to keep on racing hard. Currently second in her division, she's doing so much and with a sponsorship package, one could only surmise of the potential and benefits reaping from partnering with this talented young driver!
Recently, I caught up with Moody and talked about her racing situation and career as well. This congenial racer was more than happy to share her insights with how her journey in motorsports started to where she stands right now. There's a sense of pride and confidence with this young star who's working her all to be a staying power in NASCAR racing.
Now let's suit up, get the gloves on, and let's get "In the Driver's Seat with Haley Moody, NASCAR Late Model Racer" and get on the track right now!
Rob Tiongson : For the readers and race fans here, tell us a little about yourself - how'd you cut your teeth in racing and how long have you raced?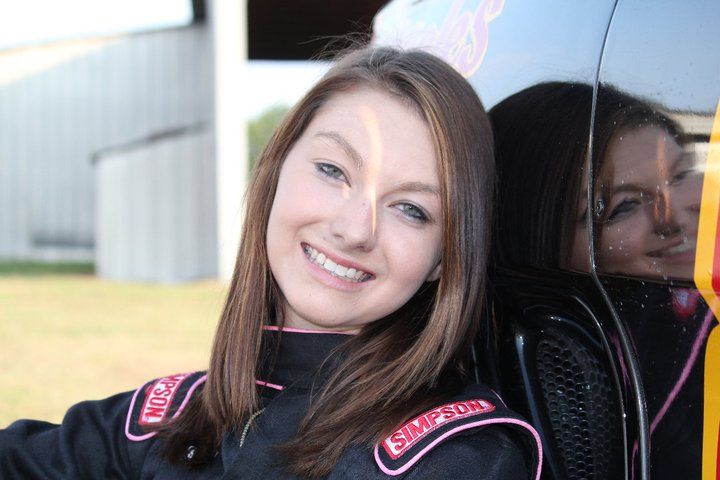 Haley Moody : Well, my dad has always had a car. Jamey Caudill drove it some and then Matt McCall drove it in 2009 and won the UARA championship. After that year, I told my dad that I wanted to drive so he bought me a four cylinder to race at Coastal Plains in Jacksonville, NC. I won the first race I ever drove entered. I had two wins and all the rest were top three finishes.
Then, we went to street stock level and we would finish up front in every race. Year after that, we ran some limited late models races at Southern National, Coastal Plains, and Southern East Limited Race at Myrtle Beach. And now, I'm racing in the Charger divison which is basically a limited late model at Southern National and I'm currently second in points, 57 markers behind first.
RT : That's really neat and it seems like you pick up quickly - racing seems to be in your family blood. Would say you caught the racing bug early on in your life?
HM : Yes! I wish I would have started a little earlier - I just need to win some races now​.
RT : Well some of the best didn't start off right away so your story's just getting started off on the right foot at the right time! How would you describe yourself as a driver - are you the hands on type or strictly a racer?​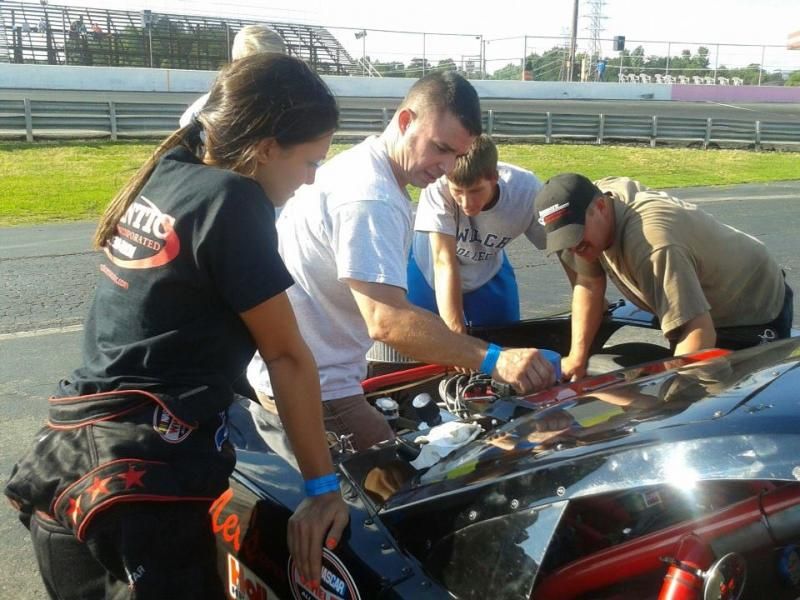 HM : I like to do anything I can, which means working on it or anything.​
RT : So come race day, if an issue arises, you'll be right there, working with the team and working on your car?​
HM : Yea, for sure! I try to do as much as I can during the race weekend.
RT : Sounds like you've got determination and guts to be a winner in racing. When it comes to the races, when you're strapped behind the wheel, are you going to let it all hang out to go for the win or race wisely for a top 10 finish?​
HM : Go all out. You don't race to finish fifth - you race to finish first. And it depends on the car. You try to get it where you can win!
RT : Despite your young age, you've got that old school driver's mentality to go for the win rather than stroke for a safe finish. Would you say it's an essential quality for a driver to have if they're looking to distinguish themselves in this ultra competitive sport?​
HM : Yeah it is. You have to win races to be recognized and stand out amongst your peers.
RT : What other qualities about you as a person and a driver separates you from the rest of the young guns in racing?​
HM : Well, I don't let people push me around, especially being a girl and all. I stand my ground and I've raced most of these competitors for years.
RT : And you've shown those competitors what you're made of with six top-fives in your 8 races run thus far. Have there been times when others have tried to make it hard on you as a driver, but in your heart and soul, you don't let anything deter you from your dreams?​
HM : Yes, sometimes! It can be difficult with sponsors and everything, especially with racing being a male dominant sport.
RT : Having raced the past three years at some of the toughest short tracks out there, is there still that excitement to get out there and compete against the best drivers in your region? And how do you prepare for a race?​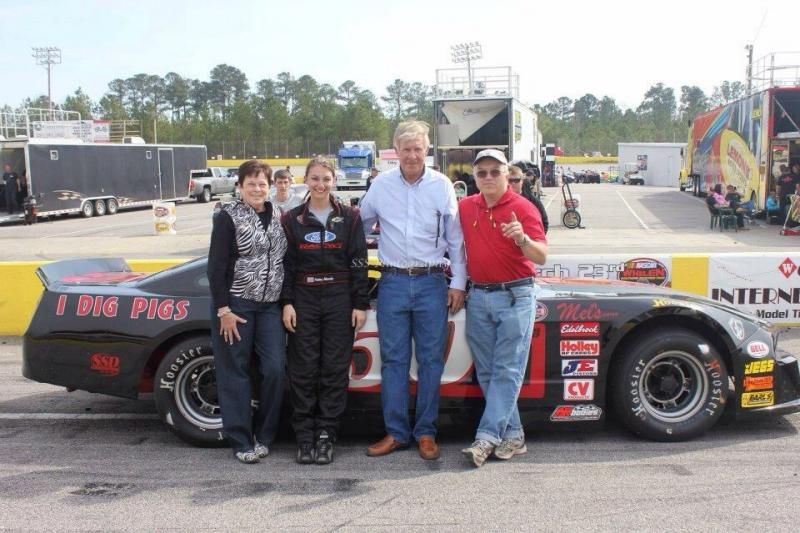 HM : Yea, I am always ready for the challenge. I make sure my head is clear and focused before my race so I can do the best that I can​ for the big event.
RT : Who are some figures in racing and off the track that you look up to?​
HM : I look up to Danica Patrick, Matt McCall, and Jamey Caudill. I want to be just as good as they are​ with racing.
RT : If you had a choice to race at any track in any kind of race car, which one would it be and why?
HM : Man, that's tough. I'd have to say, maybe Bristol or Martinsville in a Sprint Cup car. Cause those places are short track racing at its finest. And with Bristol, it is bad fast!
Author's Notes : I want to personally thank Haley for taking the time for me to interview her and talk all about her racing program and career. All the photos are courtesy of Haley Moody Racing and Haley Moody as well. If you'd like to know more about this sensational star, "Like" her Facebook page, "Follow" her on Twitter, and check out her official website! Also, if you're looking to sponsor this young talent for future races, email her at haleymoody20@gmail.com!