By Rob Tiongson
Racing can often be a sport that connects families together, much like links on a fence or tires affixed to a car. Bonded together, there's a sense of structure, order, and of course, strength as well. For 20-year-old Lacie Price of Riverside, CA is a good case of that young racer who has family ties to motorsports, starting with her grandfather, who's fielded cars for some of the finest West Coast stock car talents, and her father was an accomplished driving talent as well. Clearly, the apple didn't fall too far from the tree, as she's picked up the passion to win and race often from her family patriarchs.
In addition to racing, this congenial and wonderful driving force is also a determined and diligent sophomore taking up a pre-medicine track to become an orthopedic surgeon. While the balance between academics and racing can be trying, Price is a no non-sense individual, giving it her best with all that she does and usually encountering success as a result. Her amazing and optimistic personality is quite infectious, much like when she flashes her smile. Much in the vein of the late Adam Petty, when she's beaming with her grin, it can be like rays of sunshine on a warm day. Just talking about this sport fires this young gun up and that alone is enough to convince you that when she's in her "office," she's going to give it 110 percent.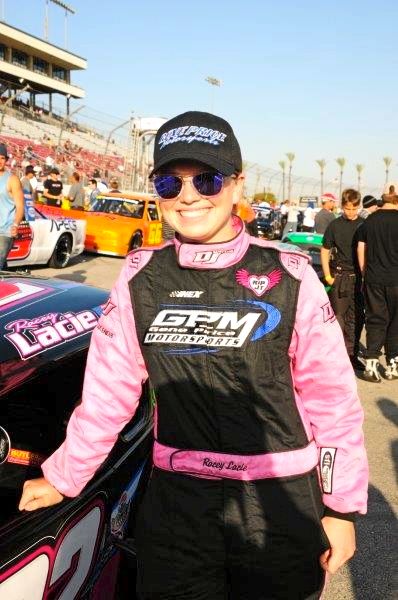 Price will join TPF this season as one of our panelists for our regular weekly feature called "Track Talk," where she'll deliver her insights on the latest issues of NASCAR racing as well as providing her race picks for each NASCAR Sprint Cup events. Needless to say, she's definitely got a great perspective of this sport and it will be hard to miss out on her unmistakable and great opinions of America's most elite and top stock car racing division.
Did we also mention that we'll give regular updates on this great Californian? Well, now we did, so expect a lot of great updates on this beautiful driver all year long!
Like the race fans at home who've waited patiently for the off-season to conclude, Price is ready, geared up, and anxious to get back in that racecar. In what will be a homecoming of sorts for her, she'll be competing in the Super Truck races at Irwindale Speedway. Much like Charlotte is meaningful to the Earnhardt and Jarrett clan, that's how important this Southern California venue is for the Price family. Make no mistake, while she's got a learning curve in the Super Trucks, she's got all the makings to succeed, to win, and most of all, to truly become one of the next big ones in auto racing.
I had the chance to catch up with Price this week to talk all about her story in this sport as well as what lies ahead. It is my utmost honor and privilege to present our latest interview here on TPF, so fans, sit back, relax, and let's get "In the Driver's Seat with Lacie Price, Super Truck Racer at Irwindale Speedway!"
Rob Tiongson : First of all, Lacie, I'd like to thank you for letting me interview you for TPF! For our fans here, tell us a bit about how you started in racing.
Lacie Price : It is my pleasure! I am definitely one of those racers who was "born into the sport", but not in the same way as most. I grew up watching my dad move up through the ranks of short track racing, and it was all I ever talked about doing. My dad never forced me into it though, and he constantly reminds me that if I'm not having fun, we can go do something else. But I was relentless, so when I turned 7, he bought me a go-kart to start racing. I did that for a couple years before I switched to racing motocross. Several championships and broken bones later, I'm back in the driver's seat, working my way up through the ranks of asphalt oval racing just like my dad did years ago.
RT : You made mention that racing all started with your grandfather, who's a team owner and that you're a second-generation racer based out of Southern California. Would you say that you've got some of the greatest resources around when it comes to anything with racing?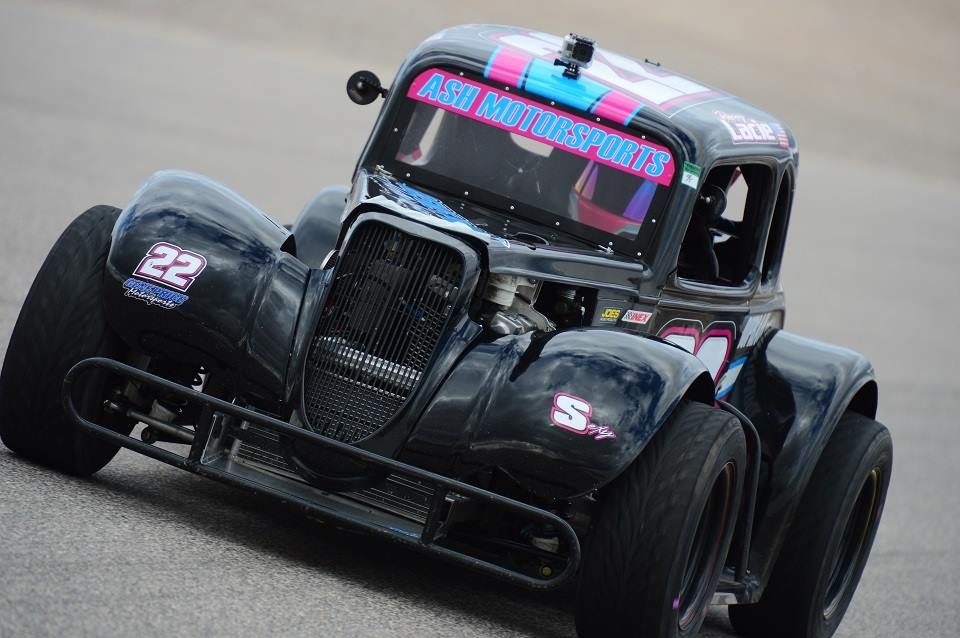 LP : Yes, my dad and my grandfather started the whole influx of racing into the Price Family, and I definitely feel so fortunate to have that be the case because I fell in love with the sport as soon as I could comprehend what it was. When my dad stopped racing in 2007 so I could start racing motocross full time, my grandpa opened what is now one of the greatest teams in the K&N Pro Series West, Gene Price Motorsports.
I definitely have access to some of the greatest resources being the granddaughter of Gene Price, but I don't get everything handed to me like most people think; he makes me work hard for everything by maintaining "honor" status at a university and I have to prove that I deserve the opportunities I am getting both on and off the racetrack. But of course, I'm still "grandpa's little girl" and he makes sure I have every piece of equipment I need to be competitive.
RT : Recently, you tweeted something that totally caught my attention to the tune of "Winning is contagious." What is it about racing, and in particular, winning, that just gets you back to that racetrack after any race that you're a part of?
LP : Honestly, I don't even know what keeps me going. Racing is just in my blood. It's all I've ever known and I love everything about it. When I strap into a racecar, the rest of the world disappears and I just am filled with this sense of peace. It's definitely my "happy place." There's no better feeling in the world than crossing the finish line first.
RT : Now being around racing pretty much all your life, you probably are going to have the most unique answer to this next question. What would be your "Welcome to Racing" moment that made you realize, this is exactly what I want to do?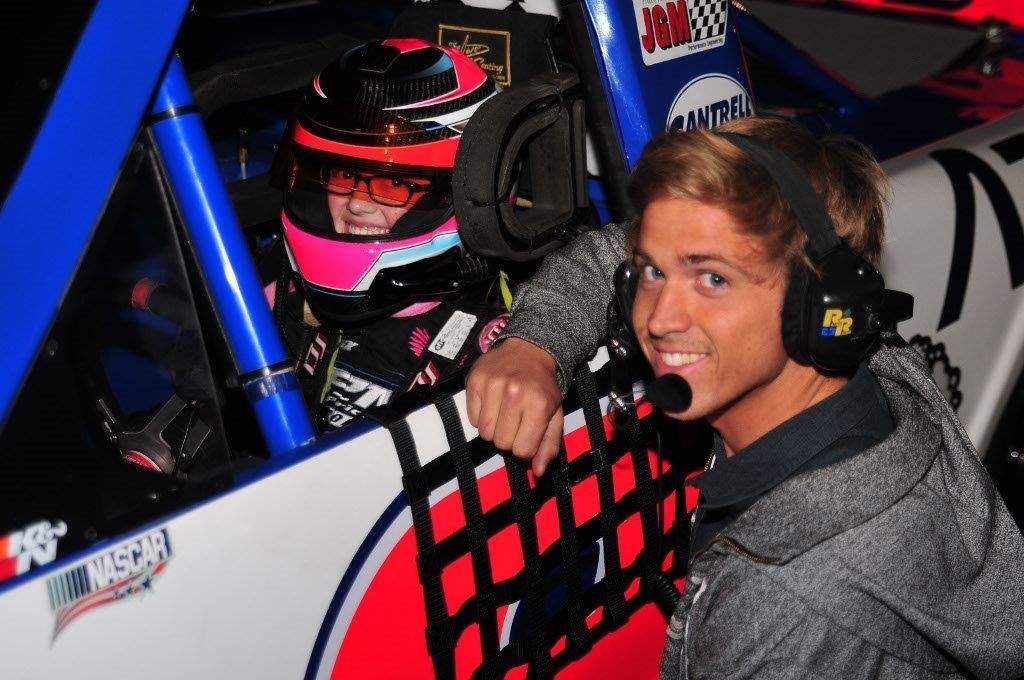 LP : Well, I can't even remember my first couple years at the race track. My mom tells me stories all the time about the "adventures" she had at the track when she was still pregnant with me. Something that always stands out to me though is the feeling I always had when I saw my dad race. I was proud of him whether he won the race or finished last, which is exactly how he is with me now. I spent every free moment I had in the race shop with my dad when I was little, and the relationship we have because of racing is something I am so incredibly grateful for. Everyone who knew me when I was a toddler could tell you that racing has always been my passion. There was never any doubt in my mind that this is exactly what I want to do.
RT : In addition to racing, you're also a full-time college student focused on pre-med. How do you balance school and racing so that you're not overwhelmed with either?
LP : It's definitely a struggle to balance both college and racing but I've figured out how to make it work. My dad and I traveled a lot racing the legend cars in 2012 and 2013, so I was often driving 4-5 hours or more every Friday afternoon to go racing. I do a lot of my school work on the road and at the track between practices and such. I also will often watch race footage while doing my school work after classes during the week to learn as much as I can from past races. It drives my roommates crazy hearing racecars in the living room every afternoon, but they know how important racing is to me and support me 100%.
RT : You'll be racing Super Trucks at Irwindale, which I understand is a very special track to you and your family. Having been in the stands from the time it opened in the late 1990's and now tackling the asphalt arena this year, what will be your thoughts when you get to flick that ignition switch and race for wins?
LP : I don't think I'm going to even be able to think straight the first time I flick the ignition switch this season. It is honestly a dream come true for me to be racing on the ½ mile at Irwindale Speedway this season, because I spent the majority of my childhood in the grandstands. I never thought this day would come, but I feel very fortunate to have the opportunity to drive for Team Nine Motorsports this season. I know I have the best crew and equipment in the division and we're ready to take on this challenge.
RT : Who are some of your heroes in racing, including family and from any racing series, who has been a huge inspiration to you as a driving talent?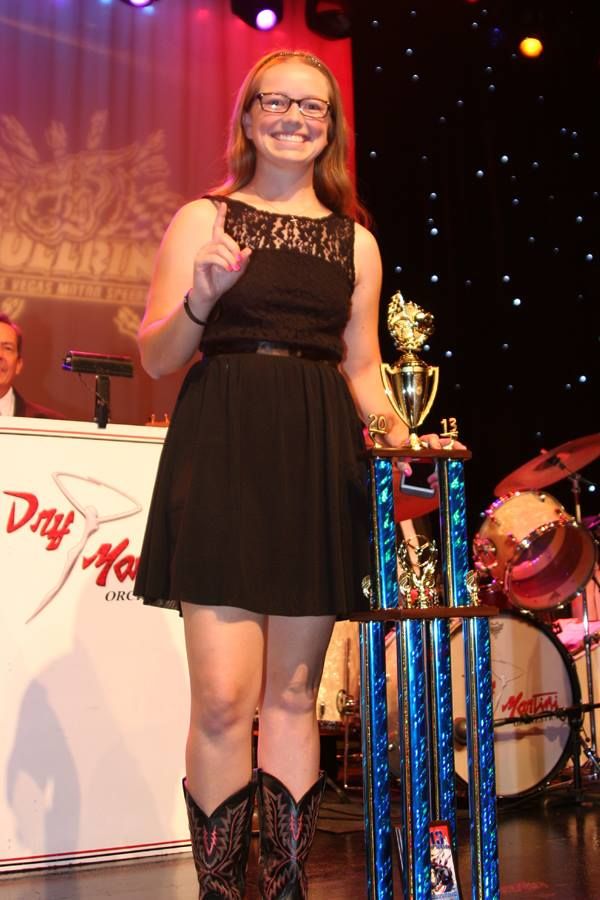 LP : Obviously my gut response to that question would be my dad. I watched him overcome and achieve so much throughout his racing career. He's the one who inspired me to begin racing in the first place and he's supported me through the highs and the lows of every type of racing I've done. However another huge inspiration to me has been my legendary car crew chief Dustin Ash. Dustin called up my dad at the beginning of 2013 asking if he could help us at the first race of the season.
We had recently parted ways with my old team and honestly had no idea how we were going to tackle the season alone. The first time we worked together, I was not a very good driver at all; I wasn't capable of giving him any feedback on the car's handling and I struggled to even finish in the top 10. Long story short, together we won four championships and finished in the top 10 in both oval and road course national points, accomplishments greater than I ever expected. Dustin is one of the most talented drivers I know and without him I definitely wouldn't be where I am today.
RT : Take a look at your iPod or your latest playlist and tell me what some songs right now make you can say, "Yes, this totally speaks volumes about me?"
LP : Oh man, that's a hard question! I listen to all kinds of music, but any Eminem song usually gets me pretty pumped up before races. I've been working on mastering the super fast part of "Rap God" much to the distaste of my roommates! (I'm not very good..haha!)
RT : Realistically, what are you goals for the upcoming season of racing and what would be your ideal track in the coming years?
LP : This season is obviously going to be a big learning curve for me. It will be my first time racing full size cars and my first time racing on a half-mile track. However, I showed great potential in our preseason tests, so my team and I don't think it's unrealistic to expect top 5 finishes this season. Of course, top-three's and wins are always in the back of my mind, but I just want to set obtainable goals and see how we do the first couple races. We're definitely looking to contend for Rookie of the Year honors though! Ideally, I'd love to move up another division for 2015 but at this point we're just going to focus on our truck program and take things one step at a time.
RT : What's been the single greatest advice that anyone has ever given you with not only with racing, but with life?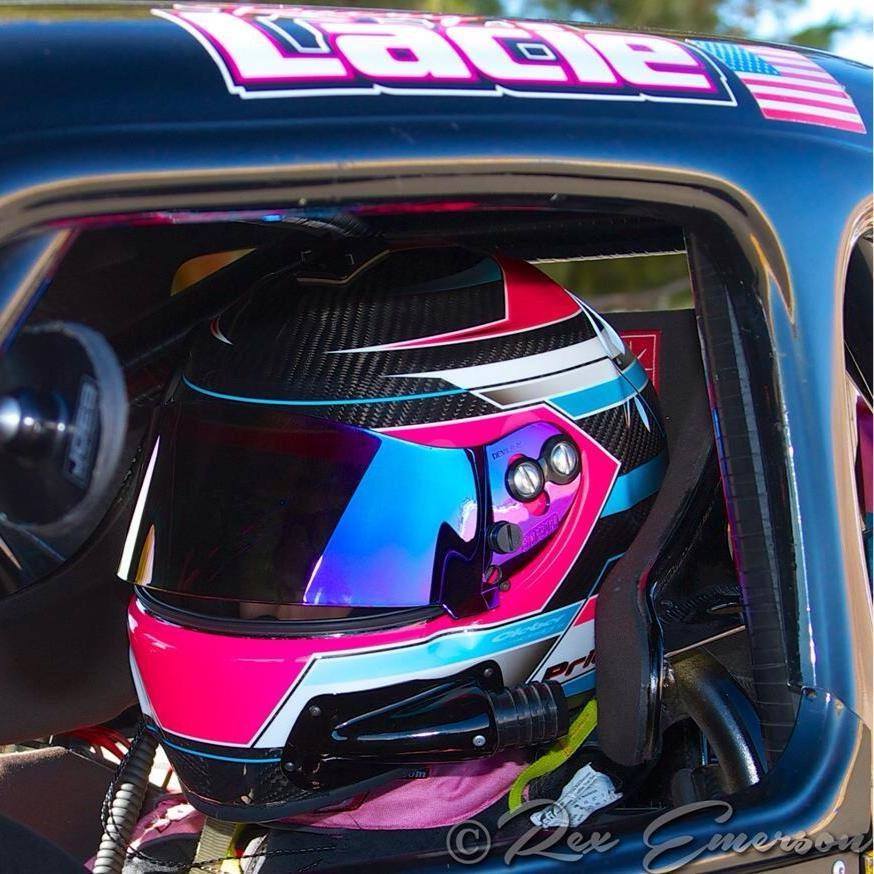 LP : When I was really young, it would really bother me if I heard people at the track saying bad things about my dad. When I came to him crying one night at Irwindale, he looked me in the eye and said, "Lacie, it doesn't matter what people say about you. What matters is that they are talking about you and that they know your name," so that's definitely something that has always inspired me.
People like to talk a lot of smack on me, since I am a female in a male-dominated sport and from a fortunate family background, but my dad always has taught me to not let it get to me and just go prove people wrong by letting my talent show on the racetrack.
Author's Notes : I'd like to give special thanks to Lacie Price for taking the time from her schedule to let me interview her for our fans here on TPF! All of the photos accompanying this piece are courtesy of Lacie Price and Lacie Price Racing! If you'd like to learn more about this wonderful racer, "Follow" her on Twitter, "Like" her Facebook page, and "Visit" her official website! And as mentioned, we'll have updates on Price and her racing season all year long here on TPF and you can catch her opinions and insights with the NASCAR Sprint Cup season here on the site where "Racing is Done Right!" Be sure to catch her races at Irwindale Speedway, where you can witness the next great one right there in SoCal's most finest short track facility!