Megan Reitenour is chasing down a dream that she's pursued for the past 18 years and that's to be a successful NASCAR superstar racer. At 23 years of age, the pride of Miamisburg, OH certainly faces an uphill battle to make those dreams become reality, working and attending collegiate studies while actively sponsorship searching to secure a full-time stock car racing drive. While she faces those obstacles in efforts to earn her opportunity in this sport, she's also finding herself in the midst of a competition that pits her with some of the country's young racing prospects vying for a seat to become a Michael Waltrip Racing prospect.
Reitenour is an inspirational, beautiful young racer in that she is determined to be in this sport as a winning driver, not just a name and face to recall at the track. She's active in the social media scene, interacting with her peers, fans, and the press and is as friendly and approachable as an elite talent in the major racing leagues. Her smile could light up a room and her unmistakable charisma and candor are refreshing qualities in today's racing. While she's cognizant of the challenges that are a part of this sport, she's working diligently and in earnest to see it that they do not impede her progress to climb up that stock car ladder.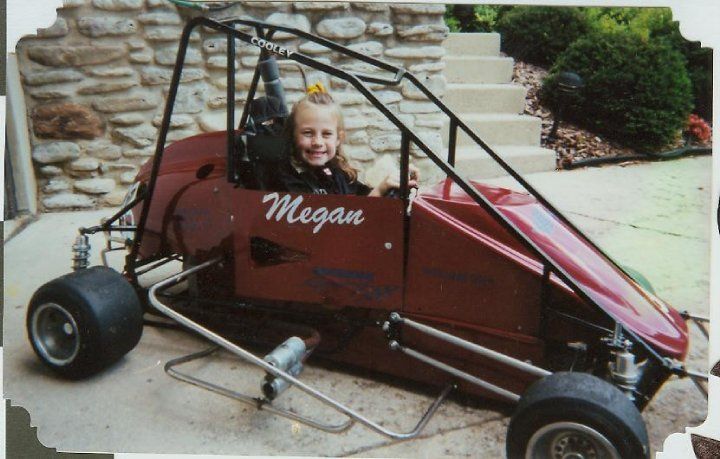 In some ways, I can relate to Reitenour as she's trying to find her place and spot where she's a part of this sport. Certainly, she knows that she belongs in this sport and it's rightfully so, as anyone with a passion and love for racing absolutely deserves to have their place to be a part of it all. Perhaps more than the great track record she carries as a part of her budding career is the fact that she has the heart of a true champion, which is one that never quits and keeps pressing on, no matter the difficulties that may persist. From the moment she clambered into her first racing vehicle to those winning moments in a stock car, she's certainly been in quite the journey to say the least!
Maybe that's why racing and life go hand in hand as one and why fans can relate to the drivers in this sport; in some form or fashion, we're common people looking to accomplish uncommon deeds. Fighting a good battle as a talent who respects this sport, the competition, and the etiquette that truly make motorsports truly unique, she may be from a new school time, but she truly embodies that old school attitude which is "letting the driving speak more than all talk."
Recently, I got to interview Reitenour and got to talk about her racing journey and where she stands right now as a racer looking to make that opportunity happen. Needless to say, this is one special, wonderful driving force who's story certainly has more pages to compose with moments, photographs, and winning memories that will await her. I'm quite hopeful that you'll get to know about the inspirational story behind the Buckeye State native and it all starts right here, right now on TPF. Ladies and gentlemen, let's get this started and get "In the Driver's Seat with Megan Reitenour, Stock Car Racing Prospect!"
Rob Tiongson : For our race fans who are learning about you and your racing story, take us through your journey and where you're at thus far.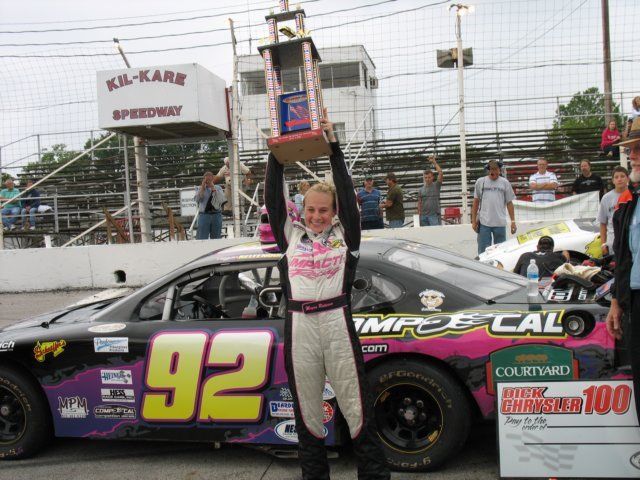 Megan Reitenour : I'm a third generation race car driver that started competitively racing at five years old. I have raced for 18 years in 7 different series. I have been blessed with over 200 wins, seven championships and several rookie of the year honors, all of which I credit to the great people and teams I have worked with and the support I have had from my family and friends. Currently I go to school, work, and try to secure funding to race on a full time.
RT : With racing, would you describe it as the hardest but most amazing aspect of your life?
MR : Racing is challenging. It can be the highest of highs and the lowest of lows but it's my passion and there is nothing like it. I have memories to cherish for a life time.
RT : What would you have to say was your "Welcome to racing" moment that made you feel you belonged in this sport?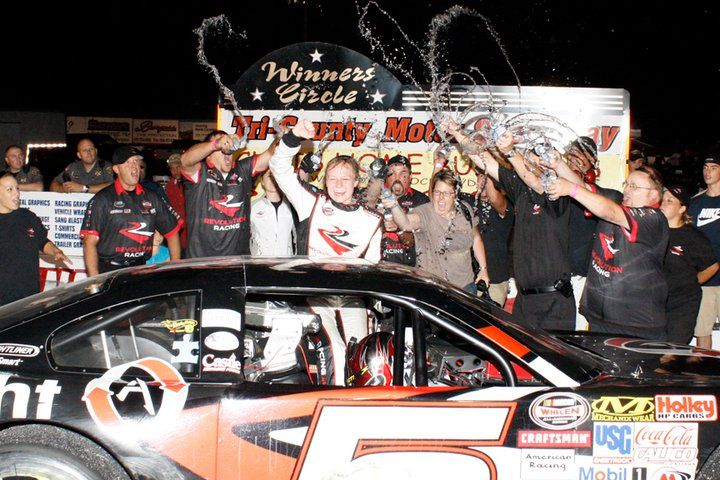 MR : There really wasn't a moment or event that stands out to me about feeling I belonged in the sport of racing. I have always felt I belonged in the sport. That may be because I was around or involved with racing from the time I could walk so you could say it was in my genes. I guess that is where the comfort comes from and why I always felt I belonged in the sport.
RT : Which drivers locally or in the major series do you look up to in terms of inspiration with this sport, on and off the track?
MR : I would have to say I look up to Tony Stewart for his abilities on the race track. He can race anything any time and place and be competitive at it. I would say off the track, I admire Jeff Gordon. He works with children's charities and is really a down to earth nice guy.
RT : Describe the moments leading up to a race to the fans here. What goes on in your mind and is there some adrenaline that kicks in before you clamber into your car, much like a musician hits up the stage to perform a concert?
MR : I like to get into my race car early to collect my thoughts and focus on the race ahead of me. I'm more comfortable in the race car than any other place I may be.
RT : This sport can be quite the struggle – what's one thing that you would change about it to make the playing field more equal than it is right now for those trying to make a name for themselves in it?
MR : Racing can be a struggle most of which I have encountered with funding. If I could change anything about it I would make it be more about talent than about money.
RT : When a race fan, young or old, meets you at the track or at an event and asks for a picture or autograph, is it a humbling experience for you?
MR : When a fan asks for an autograph or picture it's very humbling to me. Fans make it possible for us to be on the race track and I appreciate and enjoy each and every one of them.
RT : I understand that you have a few causes that you support such as MS, melanoma cancer, eosinophillic disease, and animal care – what are some ways that you help out with those and when you make it in the sport, are you looking into forming a foundation for any of these causes close to your heart?
MR : I support several different causes. I feel it's important to give back and I help out whenever possible. The three causes you mentioned are the ones I work with more regularly. I do fundraisers at the race tracks or events of the causes that are important to me in hopes of bringing more awareness and exposure to them.
RT : You're competing in the Peak Stock Car Dream Challenge 2 in the hopes of becoming a prospect with Michael Waltrip Racing. How can the readers here assist with your entry?
MR : The portion of involving the fans in the PEAK Stock Car Dream Challenge has been completed but they are always welcome to follow me on my social media sites such as Facebook, Twitter, Instagram or my website at www.meganreitenour.com. Exposure is one of the best ways to assist me.
RT : As a driver, what do you hope race fans see in you right now and years down the road when you've built your legacy in stock car and potentially in NASCAR racing?
MR : I would hope fans would see my abilities in racing. I'm not happy filling the field or finishing second in anything. If I'm on the track, I'm giving it my all and I never give up nor am I satisfied unless the night ends with us in Victory Lane.
Author's Notes : I'd like to personally thank Megan for letting me interview her for our fans here on TPF! All of the great photos accompanying the piece are courtesy of Megan Reitenour. If you'd like to learn more about her, "Like" her Facebook page, "Follow" her on Twitter, and "Visit" her official website right now! Look for more content about Megan here on TPF in the near future. Thanks, Megan!