Stock car racing is abundant with amazing talents who are looking to make a name for themselves. Michael Lira is one driver who's looking to put his name on a championship trophy.
For most young athletes in their chosen sport, it's an honor and blessing when your talents and skills merit praise from your peers and critics. The few who excel in their game may even get scouted and recruited to join a top flight organization, working through a ladder system to earn the top position of their team. Only some get this far while others struggle to gain recognition and that chance to even taste that opportunity at the most elite level of their sport.
Young racer Michael Lira was racing at the gritty New Smyrna Speedway when a watchful NASCAR team owner named Jack Roush spotted him during the race. Lira would find himself in position working up the stock car ladder as a prospect for Roush-Fenway Racing. Just to imagine the feeling for the now 16-year-old's journey in racing and how he was recognized by Roush has to be quite a humbling but amazing moment!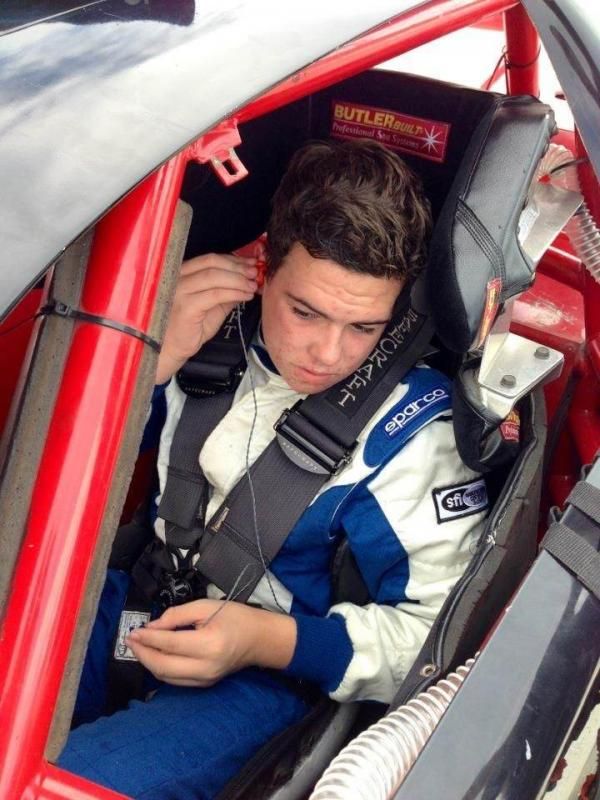 This young gun is not just a racer who just puts on the firesuit, gloves, and helmet and is done with it after his time at the asphalt arena. Instead, he's entrenched by this sport, enjoying it as a fan, a driver, and observer like most of us who tune in or watch the action from the stands.
He even has iRacing and to say the least, if he's not behind the wheel of his late model or soon to be ARCA machine, he's trying to get his fix in on a computer simulator.
There's such a drive, motivation, and killer instinct to be a winner and champion in stock cars with Lira, who'll be making his ARCA debut with Kimmel Racing at Berlin Raceway on Saturday, August 10th.
Inspired by some of NASCAR's most cunning and savvy drivers on the circuit like Kyle Larson and Kyle Busch, it's safe to say that Roush-Fenway Racing has themselves their own version of a racing sensation who absolutely will go behind the wheel of anything!
Fast on the track, Lira stopped by to talk all about his career and perspective on racing this week as part of the continuing special of "Storytellers' Week." You'll get a sense of the competitiveness, hunger, and passion of this youngster with racing! At times, you may find yourself relating to him, especially when he talks about his thoughts when he's out there on the track.
Ready ladies and gents? Alright, well let's go "In the Driver's Seat with Michael Lira, Roush-Fenway Racing Prospect" and do it up now!
Rob Tiongson : First of all, my friend, tell us a bit about yourself and how you cut your teeth in racing.
Michael Lira : First of all, I'd like to thank you so much for letting me do this. I really appreciate this fun opportunity. I'm 16 years old and I live in Port Orange, Florida (just outside of Daytona). I grew up watching my father race. My dad is a road racer; he raced at Daytona, Sebring, and all over the southeast with SCCA and sometimes Grand-Am.
I decided when I was nine years old that I wanted to be a racer like him. I ran quarter midgets for three years until I was 12. Then, I made the jump up to a full size race car, with a 350 horsepower pro truck. I got a rookie of the year, two top three's in the standings, two wins, and a championship in the truck. I then bought a pro and super late model. I racked up a few top five's in those; most notably in the Redeye 100 at New Smyrna Speedway. It was my first ever super late model start. I finished 2nd and Jack Roush was there watching me for the first time. He was thoroughly impressed and could not believe I had only had roughly 30 laps in this new car before the race.
Now I have a few ARCA Cars, which reside at Kimmel Racing in Clarksville, Indiana. I will be making my debut with that team on August 10th at Berlin Raceway. I also may race at Madison Int'l Raceway and Salem Speedway.
RT : You have a variety of racing experience and expertise at such a young age, racing on dirt and asphalt with various machines. Would you view that as an asset as you're working your way up the stock car racing ladder?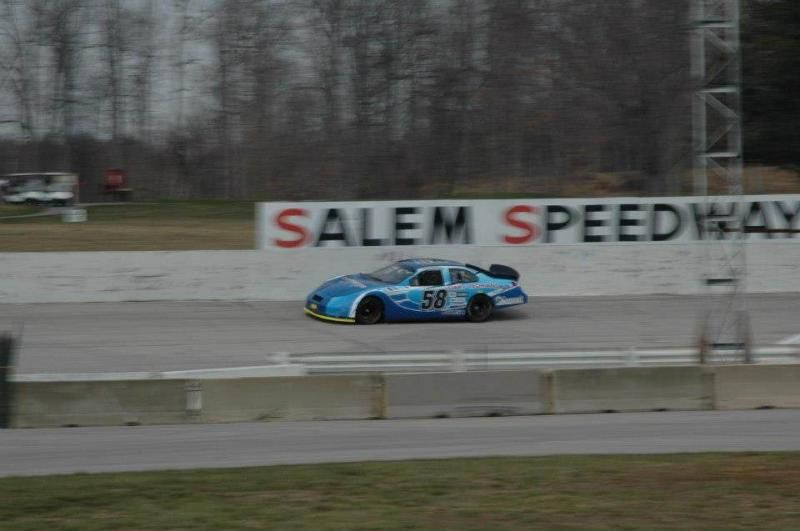 ML : I think that any seat-time in any vehicle is helping you. Whether it's a kart, a truck, a stock car, dirt, you're always learning something new that you can apply to some other form of racing. That's why I continue to race my trucks despite the lack of horsepower, I sometimes race multiple vehicles in one night of racing! Every racer's dream is to be like Kyle Larson, driving 6 different cars every week. I try my best to achieve that.
RT : Who are some of the racers in the sport that you've looked up to as far as how to conduct yourself on and off the track?
ML : I definitely admire Kyle Busch. No matter what he drives, he's the fastest thing driving it. Love him or hate him, he's a true wheelman, and I have a lot of respect for him.
RT : Describe what it's like to drive your car off pit road and make that transition from the pace laps to full song in green flag conditions. Is there an adrenaline rush that just sets in once you're out there racing and does it fade away immediately once the checkered flag unfurls or days after the race?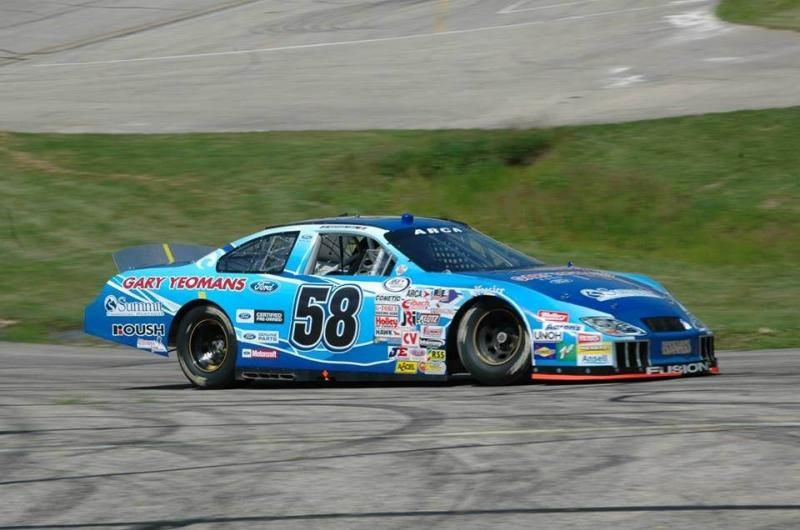 ML : From the moment I walk through the gates of the track, my heart is racing. Everything about being at the track is an adrenaline rush. In a longer race, you have to stay calm in the earlier parts of a race, but sometimes it's hard to control. Last week, I got home from the track and never went to sleep! I stayed up until the morning and then just started my day. If you have a better day, it's hard to come down from that high.
RT : Do you play some of the racing video games to keep your coordination fresh as well as to get some "seat time" with tracks you may have not tested at before?
ML : I do use iRacing almost every day. It's good to gain experience racing around other people and you can do almost 50 races a day! Plus, I'm crazy about racing. Some people are passionate about it - I would say I'm obsessed. It's all I think about, tweet about, watch on TV. I live, eat, and breathe it. I'm constantly reading websites seeing who's racing what and where.
RT : Off the track question – what's some of the songs you're currently listening to on your iPod?
ML : Umm... I don't exactly listen to normal music. See, I play the trombone in my band at school. I really love jazz music, and that's all I listen to most of the time. I don't mind some rock or hip-hop every once in a while though.
RT : Is NASCAR definitely in your sights as a racecar driver within the next few years?
ML : My ultimate goal is to make it to the Sprint Cup Series and win races and possibly a championship or two. I would rather run more races in a lower series where I can be successful than rush and move up to a series that I'm not ready for. That's why I've been testing this ARCA car around the country all year in preparation for this race.
RT : What's the rest of your 2013 racing season looking like and are you looking to compete in races near the NASCAR circuit?
ML : I currently compete in the NASCAR Whelen All-American Series at New Smyrna Speedway in Divisions I, II, and V for National and State points. I plan on running a few ARCA races and I may possibly go to the Snowball Derby in Pensacola, Florida.
Author's Notes : I'd like to personally extend my thanks and gratitude to Michael Lira for taking the time for me to interview him this week! It was an honor to get to talk to this amazing young racer who's bound for major success in stock car racing. If you'd like to learn more about Michael, Follow him on Twitter, like his Facebook page, and check out his website!