19-year-old Sabré Cook comes from a family whose passion in racing is about as second to none. A winner and champion on the karting scene, she drives on by to talk all about her career right here on TPF!
Former Sports Illustrated auto racing journalist Sam Moses once described NASCAR legend Bill Elliott back in 1988 as a driver who "on the track, he's smooth, smart, efficient, and restrained. Sometimes, he's not even noticed - until the finish, when he drives into Victory Lane." Perhaps the same could be said in 2013 about 19-year-old Sabré Cook of Grand Junction, CO, a sensational second generation racing talent who's making headway into motorsports in the karting circuit. Much like Elliott, the 1988 Sprint Cup champion, Cook's a champion who does all the talking with her talents and amazing abilities tackling each circuit and battling her peers with class.
A pure racing talent, Cook is about as competitive as any racer that I've met in the three-year history of TPF. Currently, she's got her sights set right now as one of the top SuperKarts! USA drivers, as she recently was crowned this year's Rocky Mountain PKC Series Champion on the strength of 895 points. Driven, focused, and precise when it comes to her approach on the track, off the track, she's as dedicated and motivated as a champion, whether with sports, academics, or just with her life in general.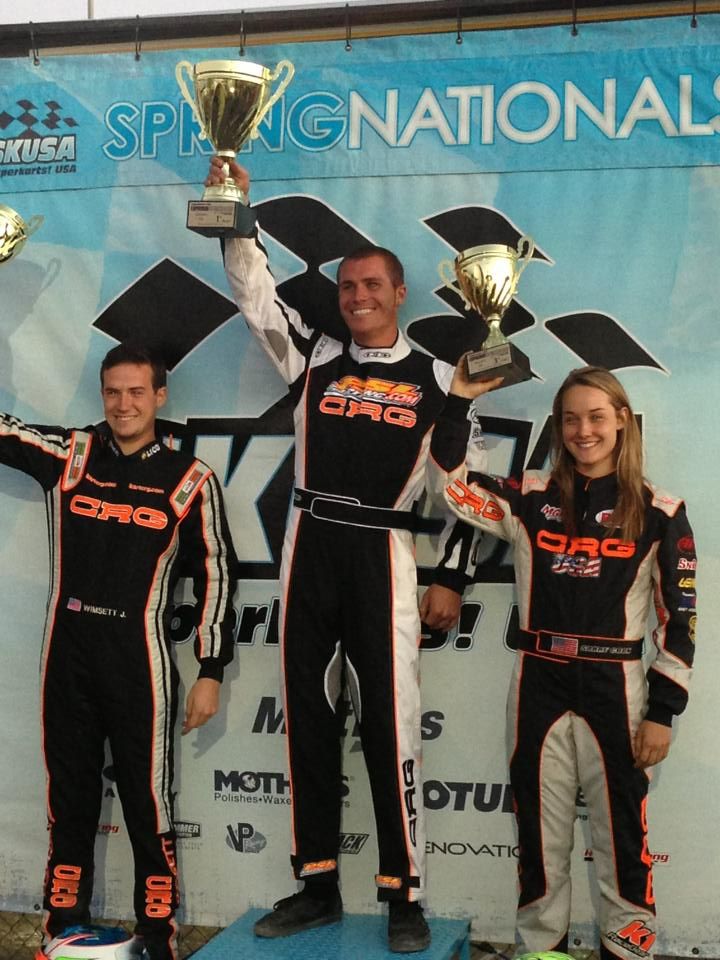 Cook is also a quick learner, as she's made that transition into racing and with support from her family, team, and sponsors. Winning state championships and races in karting, she's embraced the whole process involved with being a successful racing force, realizing it requires diligence and desire to be at the top of her game.
The 2012 SK USA Pro Tour S2 Semi-Pro Stock Moto champion has excelled as a top racing prospect, including her impressive double podium finish S1 class debut at Tucson, AZ.
Always one to keep an open eye with her future, Cook's goal is to be in open wheel racing. This congenial, smart, savvy driving talent might just have what it takes to be one of the best in the karting and potentially open wheel circuit.
For now, she's learning, excelling, and even in spite of some setbacks in the summer, she's hungry and ready to keep on winning as long as that drive and desire is within her when she straps up behind the wheel of her machine. Despite all of her successes, there is no trace of a superstar ego. Rather, she is a down-to-earth, mellow but appreciative athlete and racer, a big picture thinker but with that ineptness to succeed in the present.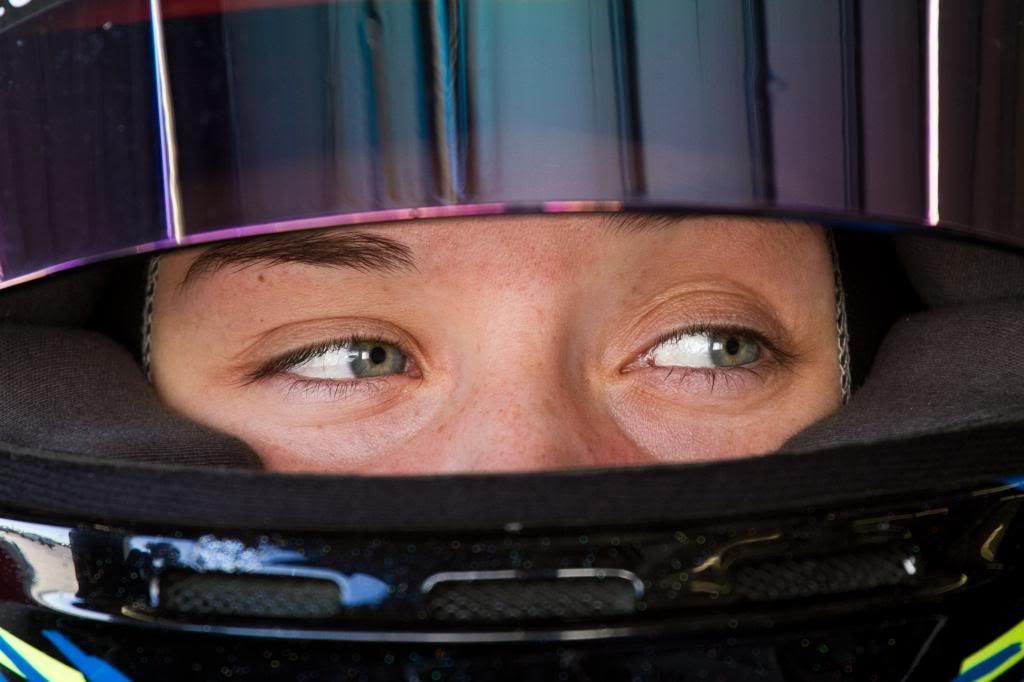 Passionate about her racing and a realist as well, Cook has a very mature perspective on her career as well as her life outlook. Her struggles and successes don't completely define her and she doesn't analyze or partake in contemplation about her races. Although she's her toughest critic, it's a strength that she's realized in that it's kept her grounded, never going too far into her high or low moments as a racer or individual.
Recently, I caught up with Cook and talked about her career, her approach on rivalries, as well as her thoughts on the SKUSA Pro Tour Series. Safe to say, it's an absolute privilege to share her story with you, the race fans, here only on The Podium Finish! Now without further ado, let's start our engines, ride shot gun right now "In the Driver's Seat with Sabré Cook, SKUSA Pro Tour Racer!"
Rob Tiongson : First of all, Sabré, I want to thank you for taking the time to sit down and talk racing and your career with us here on The Podium Finish. For our fans here, tell us a bit about yourself and how your got started in racing.
Sabré Cook : I am 19 years old, born and raised in Grand Junction, Colorado. I currently am attending the Colorado School of Mines as an undergraduate in Mechanical Engineering. My father raced motocross and supercross professionally so when my brother and I came along karting and cars were a compromise because our parents were worried more about the dangers of motorcycles.
RT : From what I read on your website, you've had an extensive career in karting and it seems like you've sights set on open wheel racing. What aspects of the open wheel circuit appeals to you most compared other racing series?
SC : Open wheel series cars are very similar to the feel of a kart and I absolutely love karting so that is why I was initially drawn to it. They also tend to be faster and when you begin to drive a car with a superb ground affects package, the feeling is amazing.
RT : You've raced for at least 10 years so in your young career, you've had your shares of ups and downs. Has it been a challenge to be balanced in terms of your successes and struggles so you're never at an extreme?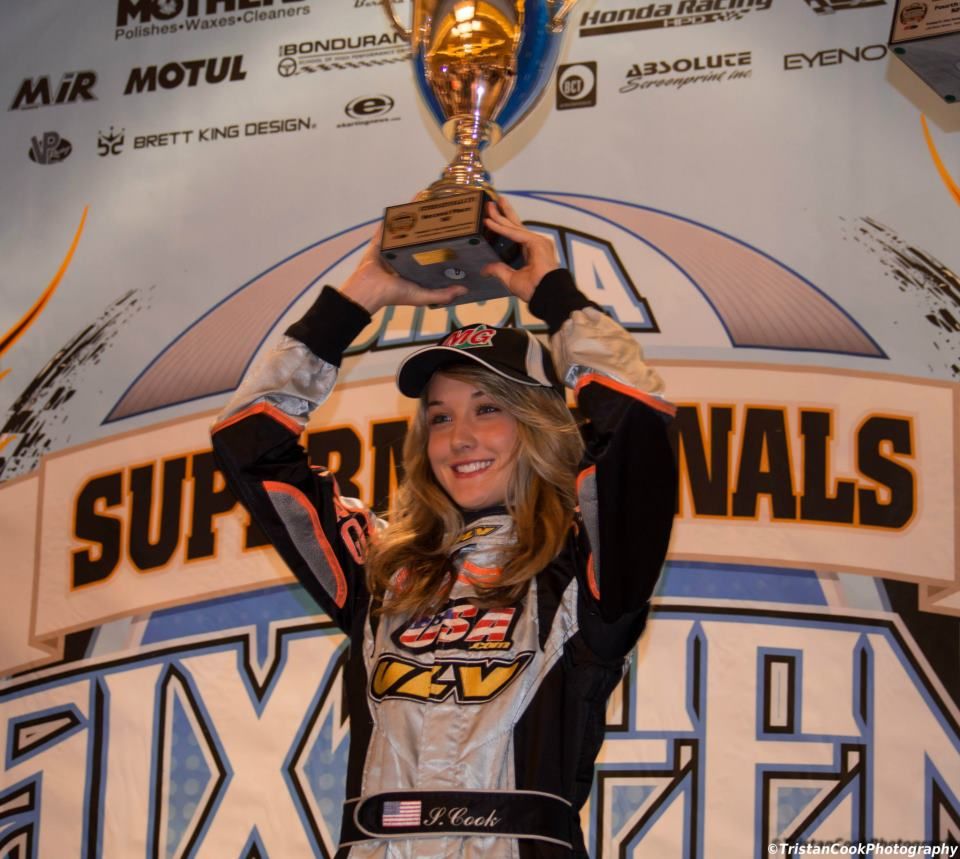 SC : It is very challenging, as any driver or athlete can tell you that. For me, personally, I struggle with the lows because as I have been told time and time again, I am too hard on myself and push myself to achieve sometimes unrealistic results. I have come to terms with this issue and I work every day to better handle those situations. While this is one of my greatest flaws, it is also what I think helps me be so successful because I am very driven to improve and succeed no matter what the situation.
RT : I saw that you were recently named one of the eight drivers that'll be part of the Women's Sports Foundation's Women in the Winners Circle Podium Grant Class of 2014. How much of an honor is it for you to be part of this great class of young female drivers across the country?
SC : It is an extreme honor, and it is very encouraging that the Women's Sport Foundation has found me worth investing in. I am very grateful for the support.
RT : Does it ever humble you when a racing fan tells you that you're one of the inspirations?
SC : Any time I hear a fan say that I inspire them, it almost takes my breath away.
While they may not know it, they are inspiring me to keep going when they say things such as that.
On tough days, the thought of my influence on a fan, in particular, little girls, keeps me fighting.
RT : You mention that your biggest rival is yourself, which I find interesting. Why is that and are you a firm believer of "the only person that can beat us is ourselves?"
SC : I have come to realize that the mind is an extremely powerful thing. When your body wants to quit your mind can fuel you to keep going. I know that on a given day when I am at my mental best I can be the best driver out there, even if I'm not the fastest, the most talented, or the strongest. The mind is your most powerful tool for greatness or destruction, and you chose every day which one to build upon.
RT : How much of a thrill is it compete in the SKUSA Pro Tour series? And for the fans who may not be familiar with it, what's it like to be a driver in your division?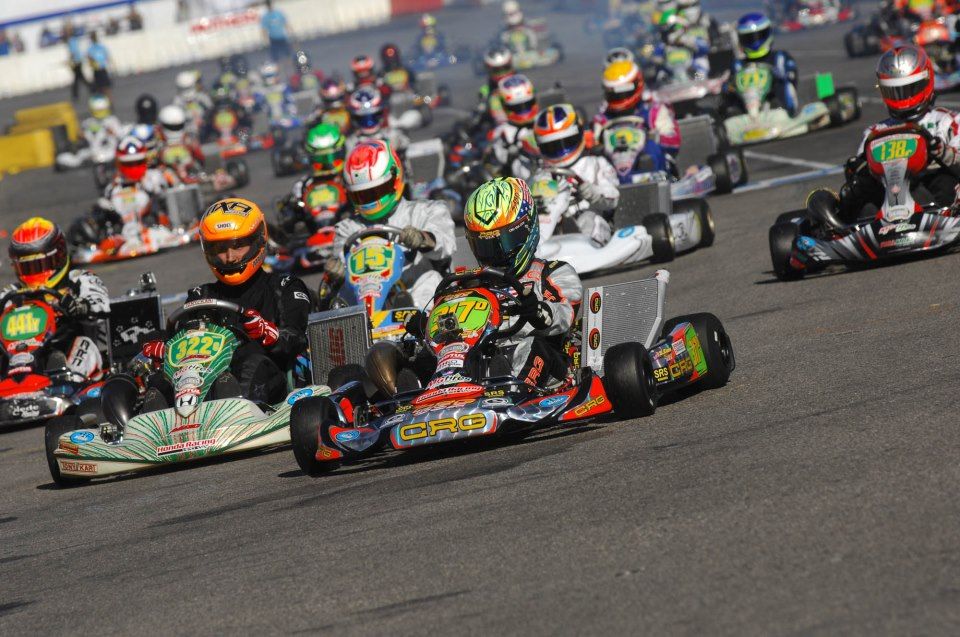 SC : I absolutely love the SKUSA Pro Tour series. For me, it is the most enjoyable experience for a karting driver in the U.S. right now. Competing in S1 is very challenging, as every person there has had to win championships and races to earn their spot on the grid. It's the best of the best and I love it because everyone pushes you to be better and they are mature in their race craft. The situations demand the best out of you or you will get chewed up and spit out. It's the fastest way to improve when racing with racers like the ones in S1.
RT : Could you ever imagine your life without racing, if it ever happened?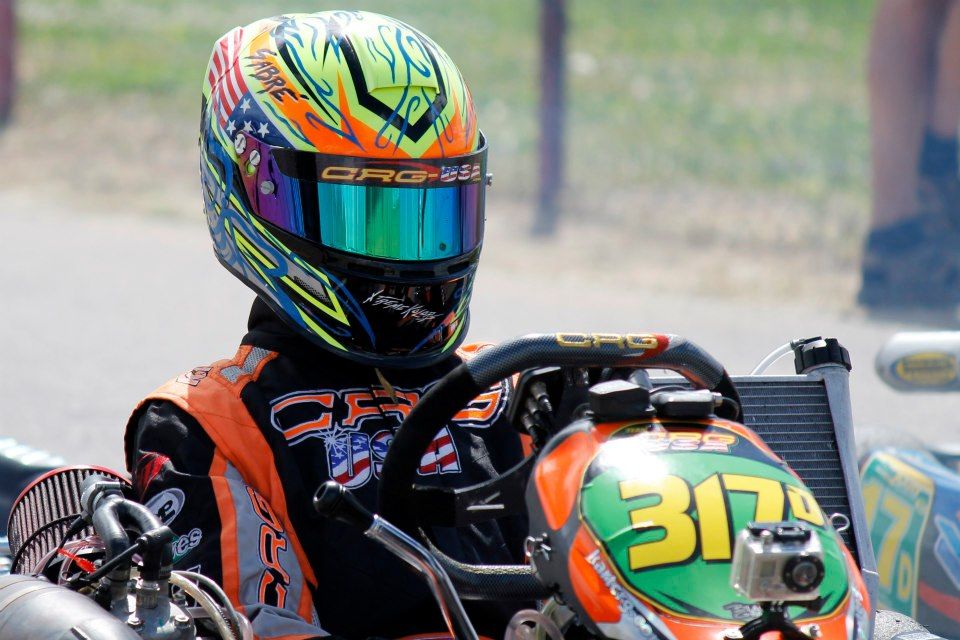 SC : I suppose I could, as racing isn't what solely defines me. I have many other outlets that I could pursue. Most people in the racing world derive their worth from their racing careers but from the advice of my parents, especially my dad, I am trying to keep perspective and realize my worth comes from who I am as a person, not what I can do in a race car. If I try to find happiness and worth in racing accomplishments, I will never find it because you can always do better in racing, and it would never be enough.
RT : What songs would you say best describe you as a person and a racer?
​SC : Hmm - that is a very tough question. Not one song fits me perfectly, but since I was 11 or so, the song "Fat Lip" by Sum 41 has a chorus line that I will always love even though the rest of the song, I don't particularly agree with. "I don't want to waste my time; become another casualty of society. I'll never fall in line, become another victim of your conformity back down."
RT : I've challenged my previous interviewees before this but I might as well as ask – would you ever be game for a go-kart race against me?
SC : Of course! I'll race anybody, anytime, in anything. I may not always win, but I will never give up or pass up a chance to get better.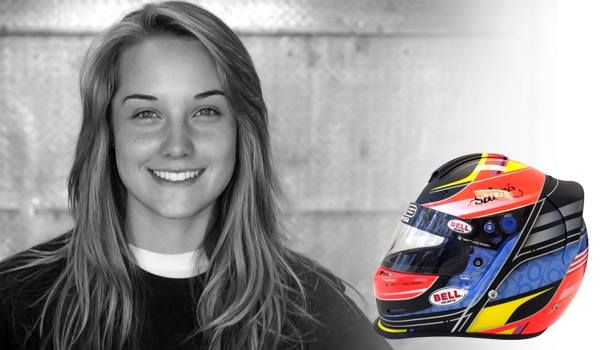 Author's Notes : I want to personally thank Sabré for taking the time for me to interview her right here on TPF! She's a very keen and amazing young racer whose future in racing is about as bright as a certain football team that hails from her state!
All of the amazing photos accompanying this piece are courtesy of Sabré. If you'd like to learn more about my new friend Sabré, "Follow" her on Twitter, "Like" her on Facebook, and "Visit" her official website right now!