In the hot summer months of July and August, a driver and team in the NASCAR Sprint Cup Series can often define their abilities to overcome adversities on race day. It is typically in these races where championships may not be won, but they can be lost by a mistake on the track or in the pits. For points leader Jeff Gordon and his No. 24 Drive to End Hunger Chevrolet SS team, they're looking to do more than play defense - they're at New Hampshire Motor Speedway to capture their second win of the 2014 season.
So far, despite an 11th place qualifying effort on Friday afternoon, Gordon and his team compiled two solid practice sessions on a hotter track on Saturday, posting the third and second fastest practice speeds. More importantly, he posted the fastest and seventh quickest times on a 10-lap run, showcasing their consistency with on long green flag runs for Sunday's Camping World RV Sales 301.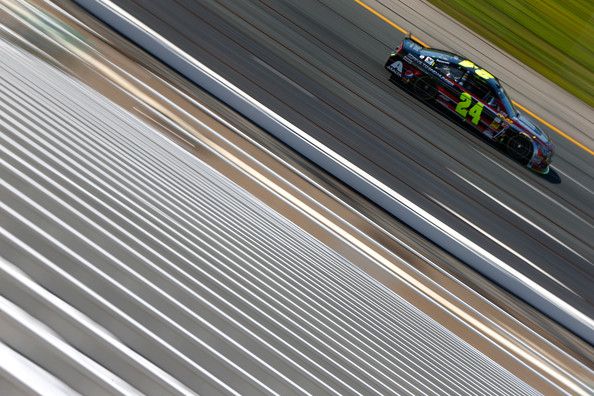 In short, it seems like the four-time Cup champion has a good baseline set-up to work off of once the green flag waves at Loudon, NH. After finishes of 10th and 15th last season at "The Magic Mile," Gordon and his crew chief Alan Gustafson wasted no time in looking to improve on their results by testing at the 1.058-mile track last month, working diligently on their race package.
"Loudon has always been a good and consistent track for us, and I'm really looking forward to this weekend," Gordon said prior to the race weekend. "Hendrick Motorsports tested at New Hampshire a few weeks ago and I thought the No. 24 team had a really good test. We've had some good cars and some strong runs at Loudon recently, but that doesn't make a weekend any easier. We still have to work hard from Friday morning through the end of the race on Sunday."
Their diligence is showing on nearly all aspects of their strategy leading up to the 301 lap race, which typically sees fuel mileage and tire management as some of the storylines on race day. Although the No. 24 team haven't experienced any tire issues thus far, separate accidents involving the Nos. 22 and 43 teams of Joey Logano and Aric Almirola during Friday and Saturday's practice sessions left Gordon contemplating about problems cropping up during the race.
"It's very concerning," Gordon said. "It seems to be air pressure related."
Similar to prior races this season at Fontana and Richmond, the balance between aggression with the tire compound and setups may be a deciding factor for those who contend in the waning laps of the race from those who may find themselves caught up with problems prior to the finish. To an extent, it could be like walking on eggshells for those who may struggle with knowing when to push the envelope at the right moment. Perhaps that tricky aspect for Sunday's race could be advantageous for Gordon, who seems to have a liking for tracks where tire management is key for being a factor for the checkered flag.
Combine Gordon's patience with his experience at this longtime NASCAR venue and those intangibles are as valuable for any team on race day as much luck, engineering, and track position play roles for those who hoist the trophy from those contemplating immediately on the cool down lap. Opting to race the track rather than the competition in the opening stages of the race may be the difference maker, as well as a car that's strong on long green flag runs.
Much like a race at Darlington in terms of saving tires or at Martinsville or Richmond, where those flat short tracks often present stretches of nonstop action, it's about having a car that's consistent on times and handling. Consistency has been Gordon's strategy for a majority of the races this year, which may attribute for his strong average finish in 2014 (8.7) after 18 rounds in the Sprint Cup season. It would seem a bit ironic, considering that Gordon's career has typically been defined by his 89 race wins in the Cup ranks. Notably, he's finished in the top-five in nearly 42 percent of his starts or in the top-10 about 60 percent of his previous 743 starts, greatly emphasized by his six top-five finishes and 13 top-10's thus far in 2014.
Ultimately, Gordon and his No. 24 team are looking to start the second half on a strong note. After a middling 12th place finish in last week's Coke Zero 400 at Daytona, they look to kick off their "race to the Chase" bidding for a win rather than settling for a solid finish. Based on their practice runs this weekend, their steady results, and a driver who's truly hungry to finally snag his fourth victory at Loudon, all the makings are there for NASCAR's grizzled veteran to make his case to hoist Loudon the Lobster in Sunoco Victory Lane.
Before he can celebrate Granite State style, it's all about surviving those first 200 laps before dropping the hammer for the final stretch. Certainly, if Gordon can pull off his 90th career win on Sunday, he might have a few individuals to add to his "Framily" plan.