By Rob Tiongson
Typically, Daytona 500 Speedweeks' Media Day sessions are the typical "catching up" conversations between the press and NASCAR Sprint Cup drivers and teams. Much like Media Day for the Super Bowl, there's a myriad of media outlets at "The World Center of Racing" who'll try to get their material from the top stars and attempt to ask the million dollar question that'll captivate everyone's attention. Well, in the case of Thursday's conferences, Jeff Gordon may have delivered with the boldest statement for at least the foreseeable weeks in the 2014 season when he addressed the possibility of retirement if he wins this year's Cup championship.
Whether he was serious or not, the fact that he hinted at this possibility certainly raises more emphasis with how much determination that the 42-year-old Gordon's got as the sport's "elder spokesperson." Wait a moment - is Gordon's NASCAR new "old man?" Move over Mark Martin, because "The Wonderboy" has taken over that role. In all honesty, the 88-time race winner and four-time series champion has been more of a dependable top-10 points finisher than a title contender as in years' past, with finishes of sixth, 10th, and ninth in the past three seasons.
Last year was an exercise in patience for the normally hard-charging racer, as he started the year mired in wrecks mostly not of his making and in cars that were at times lacking the speed to compete against the likes of Jimmie Johnson, Kyle and Kurt Busch, Matt Kenseth, and Kevin Harvick. Once spring became the summer, the performances churned up and suddenly, the No. 24 Chevrolet SS was at the front of the field, trading paint for top-five finishes, winning an epic fall classic at Martinsville, and eventually earning a Chase position en route to a sixth-place points finish. Does that mean he was all content? Far from it.
Most competitors would desire such a great track record but for someone like Gordon, who's won at all the Cup venues except for Kentucky Speedway, recent years haven't been all that great or all too bad. It's just not up to Gordon's standards. Fans may unreasonably expect the Golden State legend to reel off 10-plus win seasons at ease, but that's simply not going to happen in a much more competitive, "by the seat of your pants" NASCAR racing today.
For the Vallejo, CA native, he finds inspiration to go out on top whenever he looks at his trophies back at his home. Call it what you will but there's perhaps a fire in this driver's eyes, as if there's some unfinished business that lies ahead.
"I go home and I look at my trophy room. I see four trophies, championship trophies," Gordon said. "But they say Winston Cup on them. You can name me a four-time Sprint Cup champion for technical reasons all you want, but to me, I'm still not. I want that before my career's over."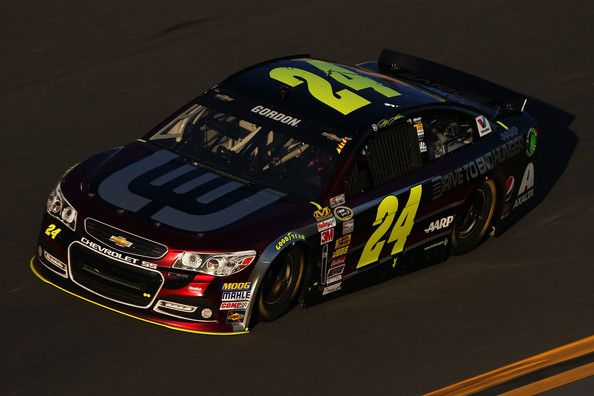 It's been an elusive chase (no pun intended) for the driver once called "The Kid" to grab title number five, as he's pursued that elusive title since 2002. Coming "oh-so-close" in 2004 (third), '07 (runner-up), and '09 (third), some have even made the argument that if the Chase format wasn't around, Gordon and his No. 24 Drive To End Hunger/Axalta Racing Chevy SS team would be vying for a seventh Cup title.
Such is racing in today's NASCAR, which is definitely not your dad's or grandfather's stock car racing series. Today, it embraces playoffs, aggression, sportier cars, and it also is seeking for its identity with a plethora of fresh talents across the country.
Sayings like "race the race track" and "biding time" are not in anyone's vocabulary anymore. Nowadays, it's about driving each lap like it's a qualifying session, perfecting that car with precise adjustments, and most of all, not holding anything back no matter what circuit is on tabs for the Cup drivers and teams. For Gordon, winning the title would be more than validation - it'd mean ending his career with dignity.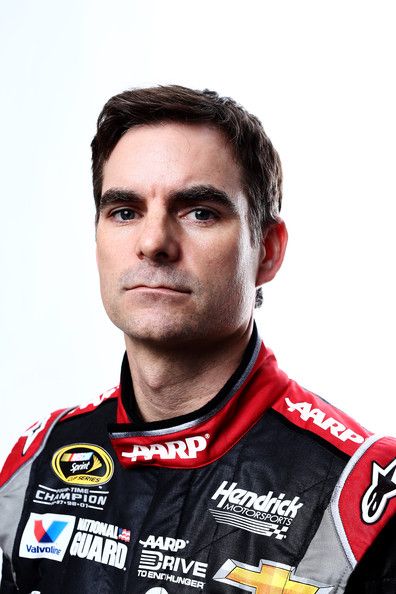 Instead, the man called "Four Time" is looking to end his career on top as a five-time champion, an honor that'd still make for a Hall of Fame entry in both the Motorsports Hall of Fame and NASCAR Hall of Fame. Certainly, this Hendrick Motorsports racer would be going out in style if he were to win the Cup in the "winner takes all" season finale at Homestead-Miami Speedway.
This season will be Gordon's 22nd all-time, consecutive full-time campaign, making him somewhat of an ironman for NASCAR with 725 starts, 88 wins, 74 poles, 306 top-fives, and 431 top-10's. Along the way, he's a three-time Daytona 500 champion and one trophy that he'd certainly like to add to his home collection is that prize from winning his fourth "Great American Race."
As the active all-time restrictor plate race winner with 12 victories, simply put, he knows how to put himself in a position for the checkered flag at the challenging high banks of Daytona and Talladega. Although he's flying under the radar with teammate and six-time Cup champion Jimmie Johnson garnering most of the focus, it'd be remiss for anyone to count out Gordon from Victory Lane for the 56th running of the Daytona 500. Each of his victories stem from a combined effort from both behind the wheel and in the pits, overcoming a cut tire to lead a Hendrick Motorsports podium finish in 1997, a daring pass on the apron against Rusty Wallace in '99 with 11 laps to go, and that bold outside move off turn 2 against Tony Stewart in 2005.
Ultimately, at the end of the day, when the helmet is hung up and Driver 24 clambers out of that Chevrolet for the last time, it's a career that's been spectacular, illustrious, and exciting. Revolutionizing the sport with his Madison Avenue looks and approach, it can be said that Gordon ushered in the "new age" of NASCAR racing with the advent of young talents earning top rides.
Before his arrival in the Cup division in the 1992 Hooters 500 at Atlanta Motor Speedway, it wasn't typical for a 20-something racer to drive a winning car immediately. Just ask drivers like Dale Jarrett and Mark Martin, who enjoyed their successes much later in their careers. Instead, it was usually a transition to earn that opportunity - which Gordon was able to work with, just at a rather young age.
A leader in the youth movement, it's also thanks to Gordon and his No. 24 brigade, led by a "Who's Who" in crew chiefs like Ray Evernham, Robbie Loomis, Steve Letarte, and Alan Gustafson, that the sport gravitated towards an emphasis in teamwork and engineering. Pit crews became more conscious of their fitness, holding practices during the week, conditioning their bodies for the grind of each event, and working on making those four tire changes much more efficient than in years' past.
Before all the talk of a retirement happens, there's 36 races to be witnessed across the country. Drivers will by fighting for 16 spots and making sure they at least get one win to be in for NASCAR's playoffs. Glenn Frey of the Eagles put it best but when it comes to this year's racing in the Sprint Cup ranks, "the heat is on" and every position in every race is going to count. There'll be no more time for playing nice on the track and instead, Gordon and his team will prepare for each battle knowing that they've got to bring it at all the asphalt arenas. If any one in the Cup garage can make a good, hardy run at the title no matter their adversities on the track, it's none other than that No. 24 team with Gordon and Gustafson, who have the "drive to end" their hunger of their 13-year title drought.
Author's Notes : This article is dedicated to those who truly never give up and have been a huge part of my life in the past few years with my racing dreams. From my family, my friends, and colleagues, this one's for you! Happy February 14th! And also, thank you Jeff Gordon and Team 24 for everything - thus far!