Joey Logano has to feel like there's a love-hate relationship between himself and Daytona International Speedway. Much like Team Penske great and NASCAR Hall of Fame racer Rusty Wallace, who had a fickle connection with "The World Center of Racing," Logano has scored three top-10 finishes, which all happened in his last three races with Joe Gibbs Racing from July 2011-'12. However, since joining the No. 22 Shell/Pennzoil Ford Fusion team led by crew chief Todd Gordon, while leading a total of four laps, he seems to shuffled out of contention or swept up in an accident.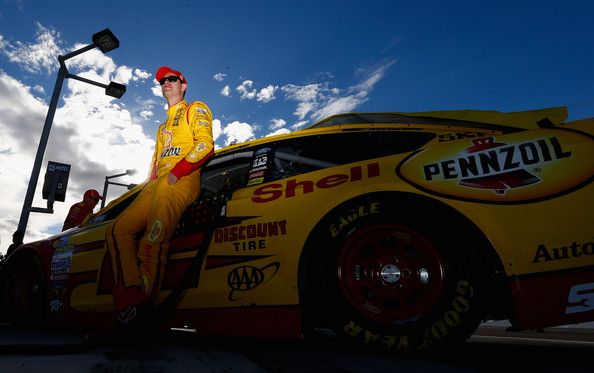 Such is the life of a NASCAR Sprint Cup racer at these mammoth restrictor plate tracks, where aside from steering those sheet metal chariots at tremendously fast speeds between 44 to 46 seconds and making decisions made faster than a GPS device leading us from point A to point B, drivers are essentially along for a ride where trust has to be established to run in those tight, close packs. One competitor's mistake or a part failure could be the difference from emerging with a good finish or a win to winding up with a torn up mess likely to end up in Dale Earnhardt Jr.'s accumulating collection of prolifically ruined machines.
For Logano and his No. 22 team, while they have two victories, which is more than sufficient in assuring themselves of a Chase Grid position, a third win would certainly be a sweet accomplishment in a season that's certainly been like a good dream. Besides, what driver and team wouldn't feel like a Daytona win would be the icing on a great year? Although their eye is certainly on the prize, which is the NASCAR Sprint Cup championship trophy, a win in the first race kicking off the second half of the season is certainly convincing enough to that team and driver. With fast cars at their arsenal, a great pit crew, excellent personnel at the shop, and of course, a hungry racer who's aggressive, cunning, and always hungry to win each week, all of these aspects point to a combination that will at least contend during Saturday night's Coke Zero 400 at Daytona.
Logano has certainly matured as a racer, excelling at not only the intermediate tracks, but also showing some muscle at the short tracks, road courses, and the restrictor plate venues at Daytona and Talladega. Much like teammate Brad Keselowski, he's grown an affinity with winning poles, having scored three of his eight career poles since joining Team Penske. He's also ahead of his pace last season, having won at Texas and Richmond as well as leading 516 laps through 17 races as opposed to 323 for the entire 2013 season. Those strong numbers along with logging six top-five finishes and nine top-10's are good enough for Logano and his No. 22 team to sit seventh in the points standings.
A lot had been made with Logano not realizing his potential in the latter years of his Joe Gibbs Racing tenure, often being eclipsed by then teammates Kyle Busch and Denny Hamlin, only winning twice in his five seasons with the Toyota team. Sure, he wasn't setting fire to the rain Adele style or making the stats gurus gawk at his results, but considering he was only 19 by the time he became a full-time Cup racer, it's impressive seeing how quickly he's grown from a raw, brash fresh face rookie from Middletown, CT into a maturing, precise, and meticulous competitor providing valuable feedback to his crew during race day. Instead of pushing the envelope and crossing the line with his peers, he's learned to harness that aggression, often pacing himself before dropping the hammer in the final moments of a race.
Perhaps having just one teammate in Keselowski has helped quicken the pace for Logano's success in recent times. It can't hurt to have just one peer's voice and feedback rather than two, as the attention and focus can be amongst that pair rather than working in a team that has four drivers. Both drivers are similar in their style, with Keselowski sometimes pressing the issue on occasion while Logano often reserves himself from such actions, letting his hard driving and wits do the talking. As a result, along with having a crew chief like Gordon, has to help with making for an environment that's more conducive, favorable, and catered towards Logano's liking, and this combination certainly has proven to be an interesting one to watch each week.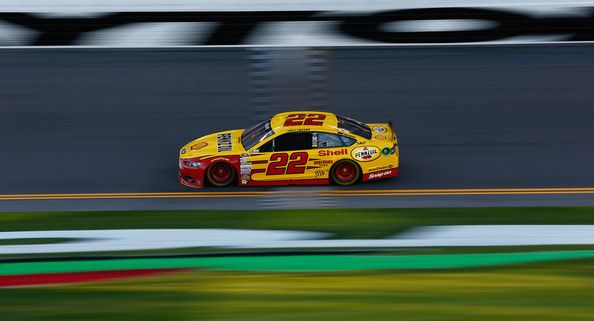 Between Daytona and Richmond are races that won't win the championship for a driver and team, but these challenging meets could stop them from being a factor. For Logano and Team Penske, after starting this season on a high note, they intend on maintaining their strength not only in numbers, but in terms of performances. Saturday night's 400-miler is the perfect opportunity to showcase that potential, as time can only tell if they are contenders or pretenders.
Drafting is the name of the game and we'll get to see just how good of a chess player each racer is, including the pride of The Constitution State. This race is all about making friends, sticking to a solid game plan, staying out of trouble, and ultimately, being brave, bold, and smart. All of those later facets are certainly in Logano's vocabulary, with the rest of this all left up to fate and luck, which are what make racing such an interesting sport.