It was one year ago in which Joey Logano's Team Penske era truly kicked off with the confidence and swagger that has carried through to this season's NASCAR Sprint Cup campaign. In one race weekend at Michigan International Speedway, Logano scored the pole and backed it up by leading 51 laps en route to his win with the No. 22 Shell/Pennzoil Ford team with crew chief Todd Gordon.
To say the least, the now-24-year-old racer from Middletown, CT has truly displayed that raw talent and potential with the vast resources at Penske as well as within himself as a driver, contending at about every stop on the circuit for his best shot at the Cup thus far in his career. Much like most successful driver/crew chief combinations in this competitive sport, this duo has definitely found that combination on the race weekend that's put them on par with the top Cup contenders like teammate Brad Keselowski along with rival Hendrick Motorsports racers Jeff Gordon and Dale Earnhardt Jr.
Thus far, Logano has compiled a truly strong 2014 season, with two wins (Texas and Richmond) alongside eight top-fives and 12 top-10's through 23 races. No matter the track type, he's taken to each stop with poise and focus of a grizzled veteran intertwined with his youth and enthusiasm. Sitting fifth in points entering this race weekend, it's been the kind of year where the sky's truly been the limit for this bunch.
Returning to Michigan International Speedway, where Logano placed ninth in his most recent race at the 2-mile superspeedway in June, the second-year Penske racer seemed quite pleased with his 22 team and their chances at a repeat of last August's victory.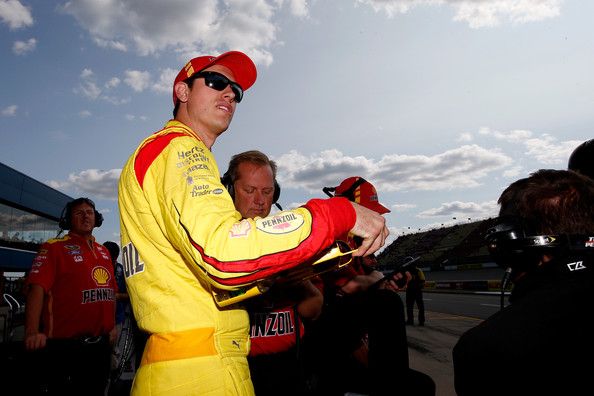 Logano took to Twitter following qualifying, as he tweeted, "Man so close again!! Team deserves some poles. 7 front row starts. But at least we are starting up front. And the car is fast in race trim."
That alone could mean trouble for the competition, as the No. 22 team was the fastest in Friday's opening practice at MIS. In his past three starts at the Brooklyn, MI-based track, he's placed ninth, first, and ninth.
Perhaps that pattern yields another win in the offing, although the No. 22 team will be put to the test with Saturday's practice sessions to nail their race package. Not to mention, they've got plenty of competitors who'll be hunting an additional victory to enhance their Chase Grid position along with the hungry non-race winners looking for a coveted top-16 spot.
Still, one of the odds on favorite for Sunday's Pure Michigan 400 (Live on ESPN at 12 PM ET) has to be Logano and his Team Penske crew. Bold with pushing the envelope with speed and pit strategy on most race weekends, this weekend should be no exception with this exciting Cup effort. By nabbing yet another front row start at a track that's recently turned into a strong suit for the Penske racer, it could be the kind of catalyst that translates into a winning moment come Sunday afternoon.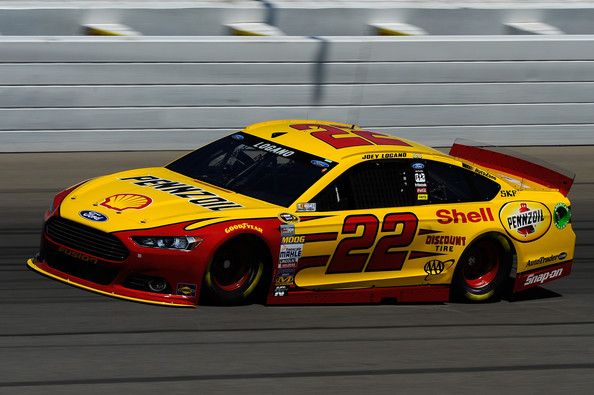 Fast, ferocious, and rarely showing any mercy to the competitors, much less the cars, racing at MIS won't be the typical weekend drive. Instead, it's about dropping the hammer, having the courage to go outside the limits, and nailing those pit stops and strategies right for race day. All of the factors for these ingredients are all there and it's a matter of time before a third checkered flag is collected by Logano and his No. 22 team.
Standing in the way of a third win for the 2014 season is a tough superspeedway that will put the racers, pit crews, and equipment to a true 400-mile test. If any racer can step up to these challenges and take these bulls by the horn, Logano, Gordon, and Penske certainly have those intangibles to truly succeed at each NASCAR Sprint Cup race.
Together, these three factors along with the organization's focus are perhaps why it means something to be "Penske material," something that "The Constitution State" native has and will sustain for as long as he's suited up to drive the No. 22 car.