After enduring a sort of "sophomore slump" in year two with Hendrick Motorsports, Kasey Kahne and his No. 5 Farmers Insurance/Time Warner Cable Chevrolet SS team are off to a solid start in 2014 with two consecutive top-eight finishes at Las Vegas and Bristol. Sitting 11th in the points standings heading into race five at Auto Club Speedway, the pride of Enumclaw, WA is looking to score his first win of the NASCAR Sprint Cup season. Unlike in years' past, getting that win immediately off the bat takes some pressure off a driver and team and puts them in position to just focus on staying in the top-30 before the start of the Chase in the fall.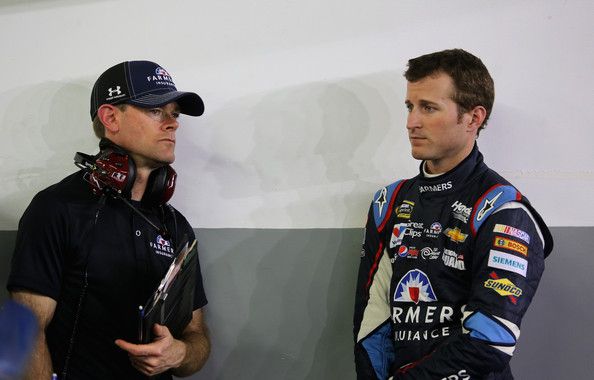 For now, Kahne and his No. 5 team, led by crew chief Kenny Francis, are intent on continuing their strong start to the season. His "rookie" effort as a driver in the Hendrick campus in 2012 didn't get off to a solid start while last year was a case of being the hare instead of the tortoise during an uneven campaign last year that led to a somewhat disappointing 12th place points finish.
Currently in his third year and overall 11th season in the Cup ranks, the 33-year-old racer looks to improve on his solid record at Fontana, where he's tallied a win in the fall 2006 event, four top-five finishes and 10 top-10's in his past 17 starts. When it comes to races at the wide open, spacious superspeedways, this tenacious racer absolutely steps up his game and drives the wheel off his machine, making him one of the solid contenders for the checkered flag come Sunday afternoon. Simply put, when the circuit races on the tracks that put the drivers in absolute extremes, Kahne can be found battling for the lead and win.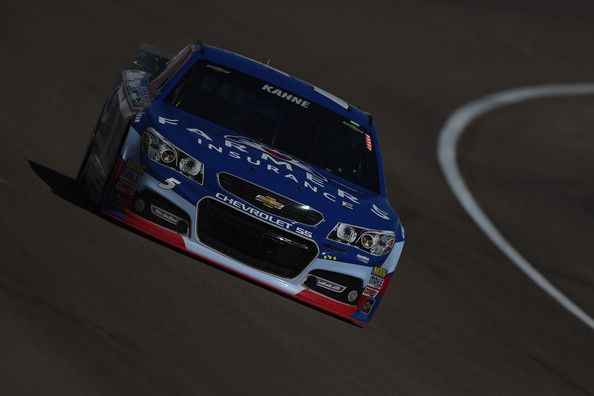 Before looking at his chances at Fontana this weekend, there's this season to consider, where Kahne and his crew kicked off the year with a 31st-place effort in the Daytona 500. Since his uneven Speedweeks performances, he's piloted his familiar blue and red Chevy to three straight finishes of 11th or better in the past three races. It is a sure sign that the inconsistencies that dogged this effort late last year have finally vanquished.
To say the least, they have shown flashes of brilliance, which isn't surprising when considering that Kahne and Francis have worked together nearly for the past nine years. Their chemistry is solid and it seems like they compliment each other's strengths during race day, much like Jimmie Johnson and Chad Knaus and Brad Keselowski with Paul Wolfe. In today's NASCAR racing, having that dynamic and solid communication down pat can often mean as much as having a brilliant headwrench atop the pit box and a leadfooter who's not afraid to get their car on the absolute edge of control.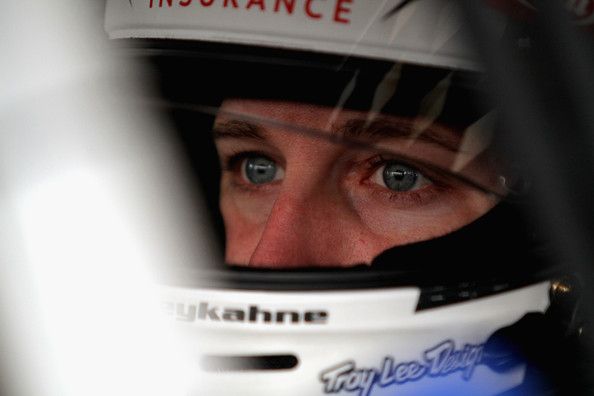 There are times when Kahne's nearly emerged as that legit, elite Cup force that's akin to Johnson, Kyle Busch, and Matt Kenseth before being plagued by a plethora of issues, be it an accident, mechanical gremlin, or far worse, a date with an ill handling beast. Still, this aggressive but cunning driver knows when to push his machine to the absolute core and when to bide his time like a skilled poker player.
Additionally, he shares the same campus space with four-time Cup champ Jeff Gordon, which has to be a tremendous help when they may not be so fast off the truck immediately off the bat. Both teams have certainly strived to work cooperatively as much as possible to get both the Nos. 5 and 24 efforts in the lead pack, which is starting to show early this season.
Make no mistake, their first win is definitely around the corner and it might just happen at Fontana or perhaps at Texas. If there's a driver and team that just knows how to come through when it truly counts, especially when the odds may not be in their favor, it's Kasey Kahne and that No. 5 effort that has as much clutch ability as Russell Wilson and the Super Bowl winning Seattle Seahawks.
Ultimately at day's end, that's not a bad like attribute to have, especially for two strong powerhouses stemming from the Washington area. If they've learned from the past two seasons with how their seasons were like a see-saw, perhaps they'll finally get it right and not only put together a whole, complete effort, but they just may also compile a dominant season in the win category as well.