Imagine trying your hardest in the office, putting forth a total 100 percent effort and instead of getting the desired results, the outcome yielded from that earnest work is of a decent to mediocre performance. For Kasey Kahne and his No. 5 Farmers Insurance Chevrolet team from Hendrick Motorsports, there's no question that this group, led by crew chief Kenny Francis, is one of the best in NASCAR Sprint Cup racing but the finishes aren't reflective of their caliber.
Through 15 races in 2014, they've only logged in two top-five finishes and five top-10's. While it's not exactly numbers to rant and rave about, perhaps there are some signs of encouragement from this exciting bunch. It's no secret that the team's season has been hurt by two DNF's, all stemming from accidents that occurred at Darlington and Pocono.
However, since the Bojangles Southern 500 or race eight, Kahne and his team have finished 14th or better in five of the past seven races, including an eighth at Talladega, third at Kansas, and a fifth last weekend at Michigan. Sure, wins are how the critics evaluate team performance and the press has hounded the No. 5 team on their somewhat lackluster season thus far. Perhaps the best way that this team can silence the naysayers are with consistent, strong finishes and those appear to be in the order by Kahne, Francis and the Hendrick organization in the upcoming races.
Awaiting the No. 5 Farmers Insurance team is the winding, 11 corners of Sonoma Raceway, a 1.99-mile road course where Kahne and Francis have previously hoisted the trophy and sipped some wine in 2009. Since winning at Sonoma, CA five years ago, they've finished fourth in 2010, 20th in '11, 14th in '12, and sixth in '13, which are solid considering that he's only been with Hendrick for the past three seasons.
Although he's not quite brought up as a top contender on the road courses, the pride of Enumclaw, WA will certainly be a factor to win this Sunday's Toyota/Save Mart 350. Precise, quiet, and efficient, the 34-year-old year old racer knows how to get the job done when it comes to turning left and right.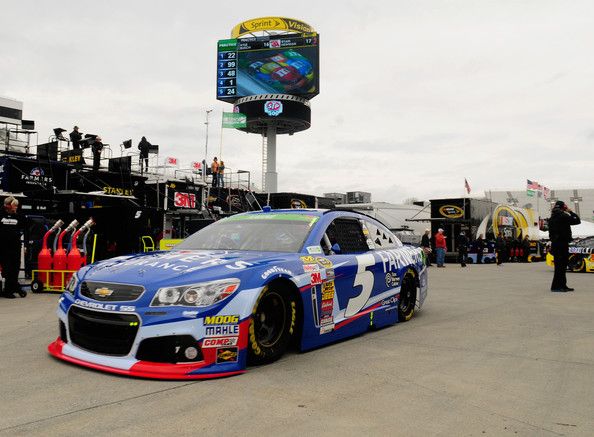 If they don't reach Victory Lane on Sunday afternoon, they still have to like their chances to win soon at the upcoming races at Kentucky, Daytona, Loudon, and Indianapolis. They've been knocking on the door to nab the checkers at those venues, with Kahne's best finishes at each track being second (Kentucky, Daytona, and Indianapolis) and first (Loudon July '12).
Their strong track record at those respective speedways would indicate one thing - sooner or later, the No. 5 team is going to earn their way into the winnner's circle rather soon. Inspiration isn't too hard to find, as the same critics wondered if each of their Hendrick teammate would win this year. Some wondered if Jeff Gordon still had it in him and he came through with a win at Kansas, while others questioned if Dale Earnhardt Jr. could win at a track other than Michigan, only for the Kannapolis, NC native to score his second Daytona 500 victory and a popular Pocono 400 triumph.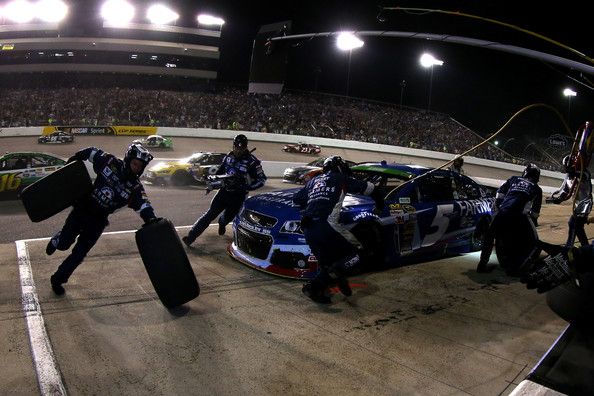 Ultimately, there were those who pondered what was wrong with Jimmie Johnson and his No. 48 team, even going so far to say that his team was "behind" and that the chemistry between the six-time Cup champ and his crew chief Chad Knaus was off. Soon enough, they've won three of the past five races, certainly swaying the nonbelievers and the question has now become, "Can anyone keep up with Johnson and Team 48?"
With the strong, rich resources at the Hendrick campus alongside the amazing driving talent possessed by Kahne and the meticulous crew chief abilities with Francis, it's only a matter of time before their crew turns things around and they'll do more than simply ride their ship - they'll be sailing to wondrous ports of destinations that may warrant a champagne, "hat dance," and most of all, winning smiles.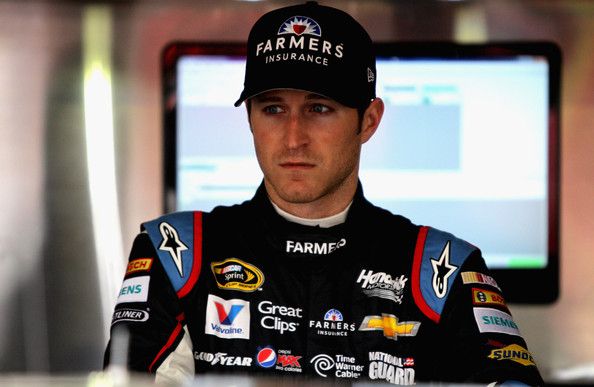 Before any of those moments can happen, Kahne will have to do exactly what his former team owner and NASCAR legend Richard Petty once said: "The best you can do on any given day is to put yourself in a position to win and let circumstances dictate the outcome."
Certainly, Kahne hasn't forgotten how to drive a racecar and Francis still knows how to prepare fast cars on any given weekend at the track. The time has come for them to step up to the occasion and starting with Sunday's Toyota/Save Mart 350 at Sonoma Raceway, it may be that moment where their Chase run truly kicks off.