Dale Earnhardt Jr. had a 2013 season that was like KFC without the bones. Still, it was a lot to savor with that top-five points finish!
Zero might be the trend for sodas and calories, but for 39-year-old Dale Earnhardt Jr., it might be the biggest telltale sign of what might have otherwise been an amazing 2013 season in NASCAR Sprint Cup racing for this popular driver.
After an injury-shortened season in 2012 that derailed a sparkling season with that sentimental Father's Day win at Michigan, Earnhardt rebounded back with a consistent and strong effort that netted 10 top-five's, 22 top-10's, two poles at Kentucky and Dover and a fifth place points finish.
Although there was a big fat zero for the win column, Earnhardt and his No. 88 National Guard Chevrolet SS team were good enough to win at least four races, particularly the Daytona 500, Dover in the fall, the Talladega October classic, and the season finale at Homestead-Miami.
Fast and virtually a contender at nearly every track, it was a confident, resolute 39-year-old behind the wheel, rarely having that moment of hesitation or indecisiveness that we had maybe seen in 2009-'11. His chemistry with crew chief Steve Letarte was as strong and close as could be, almost to a point where they were blood brothers.
Despite two poles, perhaps their weak spot was their qualifying effort. It took this team about seven races to finally nab a top-10 starting position (seventh at Texas in April), which honestly may have caused them to do more work than they needed on race day. However, Earnhardt has been a notoriously middling qualifier, much like his legendary father.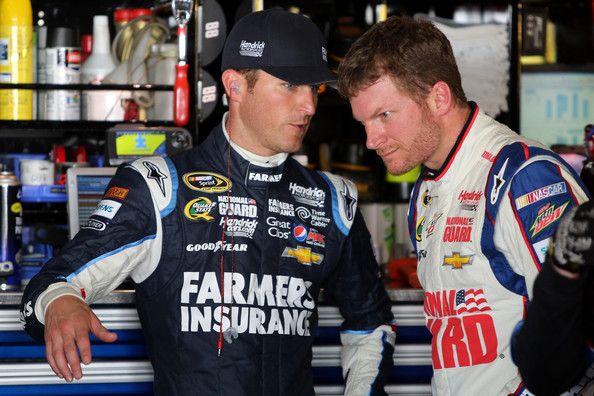 Once they figure out how to consistently churn out strong qualifying efforts, it'll lead to better results and the ability to truly compete against the elites like teammate Jimmie Johnson and Joe Gibbs Racing's juggernaut pairing of Matt Kenseth and Kyle Busch. Fortunately, Earnhardt has some great teammates in Johnson, Jeff Gordon, and Kasey Kahne. His valuable assets at Hendrick Motorsports can only help strengthen his efforts on both qualifying and race day, as well as with his stout crew.
Other positives were that Earnhardt was healthy and his DNF count was down to just three, which were engine related issues at Charlotte, Michigan, and Chicagoland. Otherwise, that No. 88 Chevy was at the finish, mostly towards the front, and if ever involved in a wreck, they'd solider on and keep clawing along to see the end of each race. It's these types of efforts and strengths that can only keep them in the title hunt for 2014.
Perhaps the biggest exclamation point was their results in the Chase. Save for that 35th engine related DNF at Chicagoland, it was a stellar final stretch, with finishes of sixth at Loudon, second at Dover, eighth at Kansas, 15th at Charlotte, a runner-up at Talladega, eighth at Martinsville, a second at Texas, fourth at Phoenix, and third at Homestead-Miami Speedway.
Just think of how things would've been if it wasn't for that motor gremlin at Joliet, IL - should he blame TPF friend Shannon Mudro? (Just kidding, you rock!)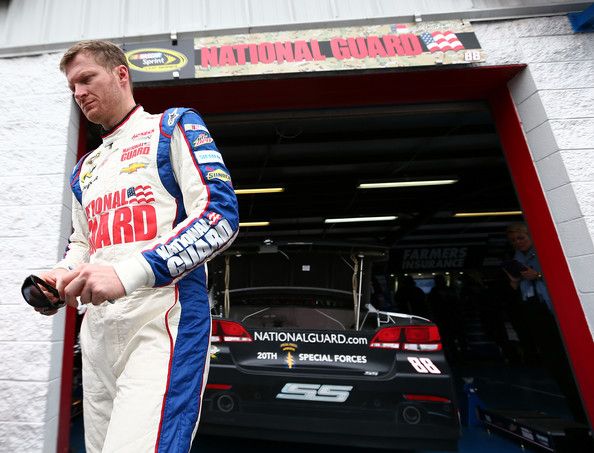 Joking aside with "The Windy City," the No. 88 team has a lot of momentum heading into 2014 and could possibly be the team to beat and defeat that No. 48 Lowe's Racing Chevy crew of Jimmie Johnson and Chad Knaus.
Only time will tell if Earnhardt and Letarte can step up to the plate and have what it takes to constantly produce at a top level that even his iconic father would have to put 110% into in today's world of NASCAR racing.
Are you game, Dale Earnhardt Jr.? We at TPF think so - hopefully, you do too.