Sam Moses' description of the legendary Bill Elliott may fit the billing for NASCAR Sprint Cup racer Paul Menard of Eau Clair, WI. Menard is smooth, smart, efficient, and restrained, sometimes not even noticed until the finish of the race, such as the case with Sunday's Quicken Loans 400 with a fantastic fourth place result. The yellow No. 27 Pittsburgh Paints/Menards Chevrolet SS from the Richard Childress Racing isn't one often brought up in pre-race conversations, much less shown on telecasts but this diligent and competitive bunch certainly produce cars that can get the job done and has a pit crew that's as fast as the best in this sport. Not to mention, the driver of that car is quite sporty too, rising to the occasion on the big tracks and his ability to drop the hammer on race day is definitely of elite status.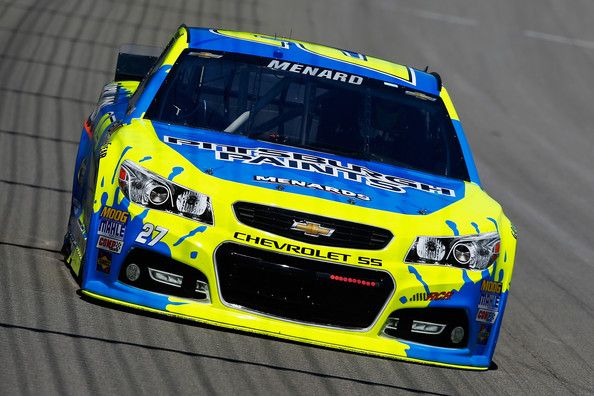 Some have said that Menard hasn't quite lived up to his potential to be a Cup star and up until this season, his only highlight was the 2011 Brickyard 400 win, which was an earned victory by both driver and team. However, this year has showcased that much sought after potential, with two top-five's and eight top-10's, with the number of top-10 finishes tied for fifth best on the Cup circuit with Team Penske's Brad Keselowski and Joey Logano. About the only thing missing from Menard's sparkling start to 2014 is a victory, which could very well happen as the series heads into the sweltering summer stops at Sonoma, Kentucky, Daytona, Loudon, Indianapolis, and Pocono.
​Menard has often pointed his recent success to his crew chief Slugger Labbe and his No. 27 team, always quick to give them their due recognition for their efforts at the shop and on the track. His performances aren't the typical "lucked one's way" into a strong finish by pit strategy; instead, they've legit worked arduously on their overall package with their cars, engines, and set-ups each race weekend.
For the first time in his RCR career, Menard finds himself as the senior driver of his Cup team, with rookie Austin Dillon and Cup veteran Ryan Newman joining the fray this season. While this season may be viewed as one that's a transitional for this winning organization, if anything, the three RCR teams have shown that promise and prowl with fast cars and the consistency is there, especially with Menard and his steady group.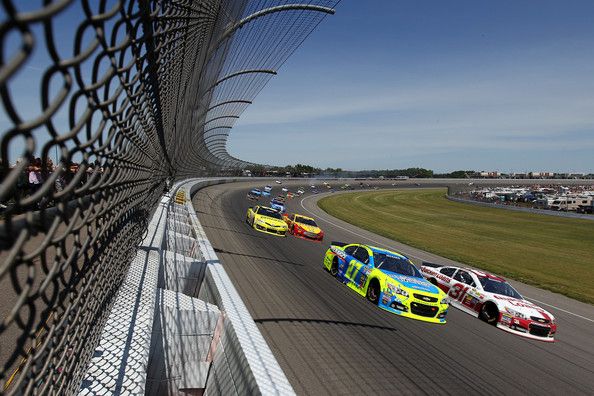 Their season started somewhat slow with a 32nd in the Daytona 500 which was followed by a 23rd at Phoenix. Once winter became the spring, their performance warmed up with a third at Las Vegas, a bit of a hiccup at Bristol with a 21st, followed by three consecutive top-10 finishes from Fontana through Texas. Granted, like most solid contenders, Menard has been dogged by some sub-par results at Darlington (41st), Richmond (24th), and Pocono (26th).
Otherwise, he's finished 17th or better in those other events, with a sixth at Talladega, eighth at Charlote, 10th at Dover, and that fine fourth place effort at Michigan on Sunday. Labbe and his crew have truly been on it this year with unloading some solid cars from the hauler, tweaking their cars during practice sessions and in the race to get their driver in position for a solid finish. Most time than not, at least thus far in the season, they've gotten the job done right.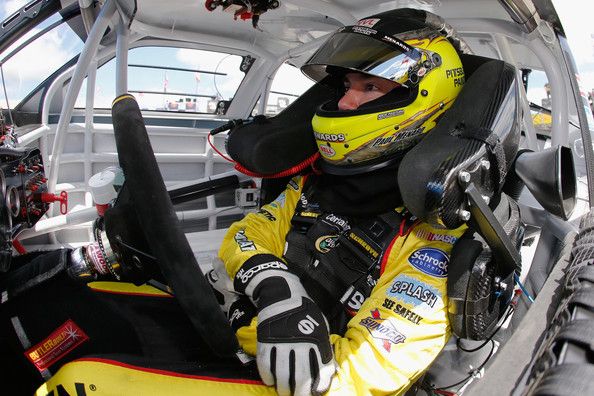 Heading into this weekend's race at Sonoma Raceway, Menard, much like with his position in Sprint Cup racing, will likely not be brought up with pre-race discussions, much less as a racer that most fans and critics will point to as a contender to win Sunday's Toyota/Save Mart 350. After all, his highest finish at this 1.99-mile road course is just a decent 14th last year, not something to write home about.
Then again, if one were to take that kind of notion with Menard as most have with his Cup career, he might just be a dark horse to sneak in that "where did he come from" top-10 finish at this scenic facility. After all, not many picked him to win on that fateful Sunday afternoon at Speedway, IN three years ago, and as they say, the rest was history.