Often in racing, it is a sport about those who compete, sacrifice, and battle hard to ultimately be the winner in that moment. However, perhaps the real reason that we race is for the challenge and that moment to not just compete for ourselves, but for reasons bigger than us. Not too often do we take the time to realize the true, beyond literal reasons for the passion of life and forget that it's a story like the following that will remind us why we're truly here each day. For Casey Crouse, his passion for the sport of triathlon is more than just the good of himself and for being able to call himself an "Ironman." Instead, he is doing it to raise awareness for three good reasons: to raise funds for the Indiana University Dance Marathon, raise awareness for Riley Hospital within the community, and to continue on the legacy and cause of his late sister Ashley Louise Crouse.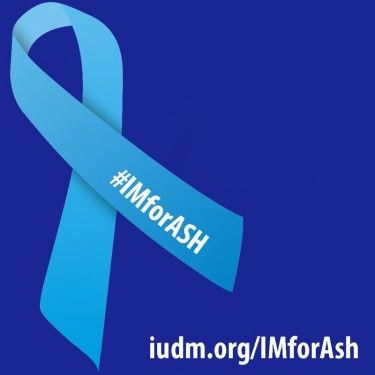 Casey's sister, Ashley, was killed in a car accident involving a drunk driver on the campus of Indiana University in April of 2005. Ashley was a part of the Indiana University Dance Marathon as a Vice President, a student-run philanthropy that is the largest Children's Miracle Network dance marathon in the country, raising over $16 million for Riley Hospital for Children since 1991.
In Casey's words, he described Ashley as someone who was "one of the most passionate and caring personalities to ever grace this earth." To say the least, Casey wanted to continue his sister's passion with IUDM, studying on campus from 2006 and serving as Vice President in '08 and President in '09, as he wanted to share the legacy of his sister's work and legacy while educating the community about how they can assist the kids at Riley Hospital.
After graduating from Indiana University, Casey devoted the next few years training and competing in triathlons to keep in shape and also for the love of competition. When he reflected on his years in college and the driving force behind preserving and sharing the word of his sister's legacy and with IUDM, he realized that he was only running for himself and wanted to change that drastically. He has made it a focus to train and compete in triathlons for IUDM, Riley Hospital, and for his sister's legacy, the three passions in his heart, and in turn, he wants to carry each of them in this year's Ironman Wisconsin, a race where he'll swim for 2.4 miles, bike for 112 miles, and then finish it off with a 26.2 mile marathon race.
The opportunity for each of us is there to support Casey's mission for IUDM, Riley Hospital, and carrying on the legacy of his sister Ashley and the three main ways that each of us on The Podium Finish and social network fields can help out are the following:
We can donate funds to IUDM and Riley Hospital via Casey's fundraising page, which will be allocated to IUDM to help Riley via Ironman Foundation.
Sharing the link to his fundraising page via social networking like Facebook, Twitter, LinkedIn, and emails. Use #IMforAsh to help share the word of this great cause.
Encouraging him and his mission through following his progress for the race this September at Strava.
Casey's goal is to raise $50,000 in time for the Ironman Wisconsin on September 7th, 2014 in Madison, WI. Race fans and family and friends, throughout the next few months, we'll keep track of Casey's mission and provide updates on his great cause. We hope that you'll take the time to assist and be part of the difference to helping IUDM, Riley Hospital and we wish the best of luck to Casey for truly epitomizing the real reasons why each day, we are in a race of life and difference!
Author's Notes : Special thanks to Casey for his great cause and we hope that you'll keep track of his progress and fundraiser for IUDM and Riley Hospital. "Follow" Casey on Twitter and be sure to use #IMforAsh as a way to support him, his causes, and his late sister's legacy!