There's no place like home after a rough go at Kansas for most of the NASCAR Sprint Cup teams. But how does Charlotte treat the Cup teams and Chasers?
The leaves may be changing colors and in some cases, they're falling and withering away at quite a pace, but not quite as fast as 43 stock cars being driven by the top NASCAR Sprint Cup Series talents at the 1.5-mile Charlotte Motor Speedway. With qualifying speeds comparable to that of a restrictor plate track at Daytona or Talladega, CMS has become quite the venue for high octane and speeds on the tight corners and straights. More than ever, track position, clean air, and a good handling car are pivotal factors for success on race day.
Oh and having good fuel mileage might help with winning at this track as well. Last October, Clint Bowyer parlayed this tactic with a solid car in both speed and fuel economy, fuming his way to the distance to nab his third win of the year. Winless but in the Chase like in 2012, the driver of the No. 15 5-Hour Energy Toyota Camry as well as top guns like Jeff Gordon, Dale Earnhardt Jr., Denny Hamlin, and Brad Keselowski look to score their first victory of 2013 in what's arguably this series' homecoming race. Saturday night's Bank of America 500 (Live on ESPN on ABC Sports at 7:30 PM EST) winner has bragging rights as the "hometown mayor" for a full seven months until next year's Coca-Cola 600 on Memorial Day weekend.
This track has been dubbed "The House That Jimmie Johnson Built," as he owns six victories and arguably seems to know his way around this 53-year-old facility. While Johnson hasn't won at CMS since October of 2009, it'd be foolish to dismiss the No. 48 Lowe's Racing Team from the race contenders picture. They'll be right up there with the leaders all evening long and perhaps one of the drivers and teams to beat.
Surely, this race differs in intensity and action compared to the 600-miler run each May. Although that event in May is also one finishing under the lights, it's more of an endurance event while Saturday night's BoA 500 is a gunslinger's event. There's no holding back and the race can change its complexity rather quickly, so it's important to be on top of the handle and have a fast car for all 334 laps (at least unless there's an overtime finish). Did I also mention that this race marks the halfway point of the Chase for the NASCAR Sprint Cup Championship? Now I have so there's plenty of importance for the 13 drivers and teams in contention for the title to do extremely well to keep the pace or cut into the points leaders' gap.
Before delving into our race picks and discussing who'll we go with for the win on Saturday night, this week's edition of "Track Talk" is a rather special one where we had a three-way tie for the winners of last week's race picks with the Kansas Speedway event. As Nick Brincks, Shelby Parrack, and Jessica Tow all chose the highest finishing racer (Matt Kenseth), they each get to field the panelists one question a piece.
For each question, one of last week's race winners will join Matt Kacar and yours truly for our perspective with "Trending Topics." Question 1, fielded by Nick Brincks, gets answered by Matt, yours truly, and Shelby, while Question 2, posed by Shelby Parrack, is answered by Matt, the said author of this piece, and Jessica, while Question 3, which stems from Jessica Tow, gets her responses from Matt, TPF dude, and Nick. Without further ado, let's get to this week's "Trending Topics right now" and have us some fun!"
Trending Topics
Question 1 (by Nick Brincks)
Unlike last week at Dover, several non-Chasers finished in the top 10 at Kansas. Do you think a non-Chase driver will win a race before the end of the season? If so, who and at which track(s)?
Kacar : I would say a non-Chase driver will probably not win a race during the Chase. However, if it was going to happen, it would definitely happen at Talladega. All you have to do is look at who won the Spring race at Dega. David Ragan won with a team that doesn't even sniff a top ten in the non plate tracks.
Tiongson : That's a good and tough question as we've seen just how competitive the Cup series has been on some of the top teams this year. I do see a non-Chaser winning a race, namely Brad Keselowski, who's been oh-so-close to winning, and it'd probably happen at Texas. Also keep an eye on Denny Hamlin, who could be stout at Martinsville.
Parrack : That is an easy one. Brad Keselowski will be your non-Chase winner this season. Where is a good question, as I feel like he has a chance at any of the upcoming tracks, but if I had to pick one, I would say Phoenix. He ran extremely well there at the beginning of the year, coming very close to a win.
Question 2 (fielded by Shelby Parrack)
Following the incident between Kyle Busch and Brad Keselowski Satruday afternoon, what are your thoughts on how things should proceed with the two? Do you think Brad Keselowski should do something to teach Kyle Busch a lesson, or just let things go?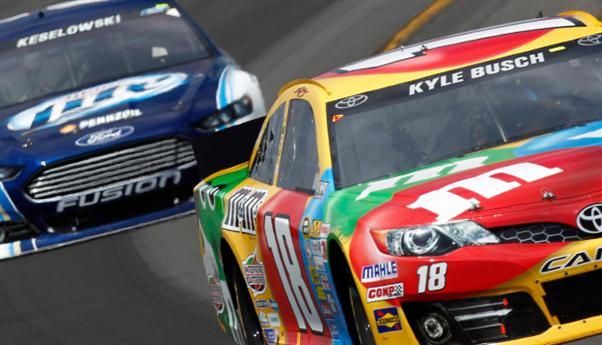 Kacar : I bet things will cool down between those two and nothing will happen till they get to the Martinsville. I don't think Brad needs to teach Kyle a lesson but since Brad is not in the Chase, he has nothing to lose if he does pay back Kyle. This rivalry could be one reason Kyle doesn't win the championship this year.
Tiongson : It may not go away any time soon, as these are two of NASCAR's most aggressive and brash talents on the Cup and Nationwide ranks. I see more of a retaliation happening in the Nationwide races, where they both haven't much to lose but if anyone makes a move of vengeance in the Cup races, it'll be BK and maybe at a place like Martinsville or Phoenix.
Tow : I am not exactly sure how to answer this question, seeing as how I wasn't able to watch the race due to personal matters. I remember hearing about this situation via social media. I think the rivalry between Keselowski and Kyle is good for the sport; two men with huge egos going head to head on the track. However, with only weeks left in the season, everything is on the line. While Keselowski really doesn't have anything to lose, Kyle is in contention for a Championship. Any act on Kyle's part could have a tremendous affect on his Championship chances. I guess it will be one of those watch-and-see type of scenarios. (If Kyle knows what's good for him, he will back off and focus on the bigger picture.)
Question 3 (fielded by Jessica Tow)
It was recently announced that Jeff Burton has solidified his plans for the 2014 season. It appears he will remain racing in the Sprint Cup Series. With all that has happened in the Silly Season so far, where do you think Burton is going to end up?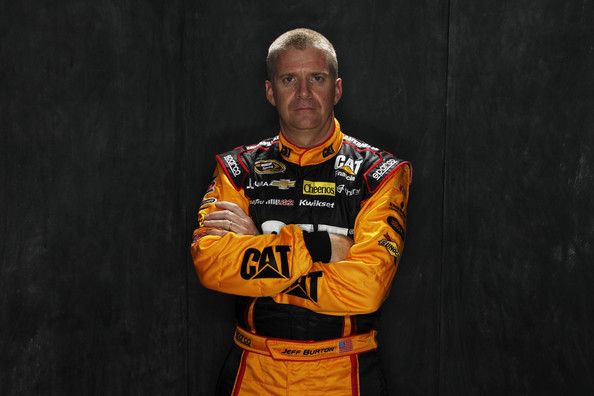 Kacar : That is a tough question. Have heard basically zero rumors about what team he will race for next year. My only guess is that he could replace Kurt Busch at Furniture Row. There really is not any other rides out there.
Tiongson : It's sad knowing that this is the way Burton's career is unfolding in his final hurrahs as a Cup driver. He'll always be the original driver of the 99 car to me and I'll remember his emotional wins at Texas in 1997 and 2006 at Dover when he got the 31 car team's first win in five years. I do see him going to a place like the No. 30 team or perhaps the No. 78 ride next year, but after that, it's anyone's guess.
Brincks : There aren't too many options for Jeff Burton, but the biggest seat open that hasn't been filled (publicly at least) is the 78 car for Furniture Row. Unless someone adds a car to their team or he settles for a back-marker like Tommy Baldwin Racing, BK Racing, or Front Row Motorsports, I see Burton driving the 78 for one year before heading to the broadcast booth in 2015.
Now before we get to this weekend's race picks for Charlotte, here's how the #TeamTPFCup Standings are looking following the Hollywood Casino 400 at Kansas Speedway:
Matt Kacar - 148 points
Rob Tiongson - 147 points
Jessica Tow - 129 points
Nick Brincks - 124 points
Shelby Parrack - 109 points
It's a tight race for first place and anyone's in contention for this tight championship battle following the tumultuous Kansas Speedway showdown. How will Charlotte treat our panelists? Well, let's find out by unveiling our race picks for the BoA 500 at CMS!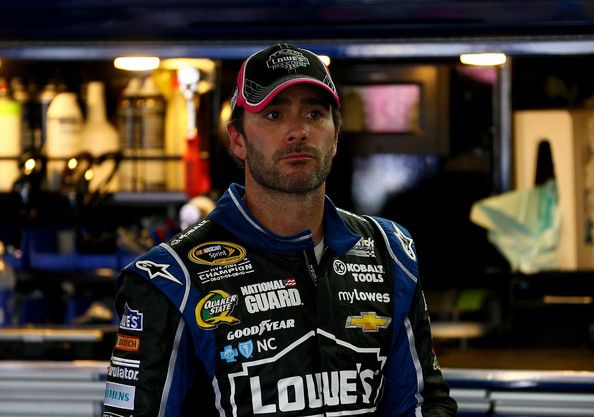 Tow : Although Kevin Harvick is building momentum as the most recent race winner both last week at Kansas and at Charlotte, Jimmie Johnson is going to be the man to beat this weekend. If Charlotte Motor Speedway was a palace, then Jimmie Johnson would be King. In 24 career starts at the 1.5-mile track, Johnson has six wins, 11 top-fives, and 15 top-10's. Look for Jimmie, Chad, and the rest of the No. 48 team to be in Victory Lane under the lights this Saturday night.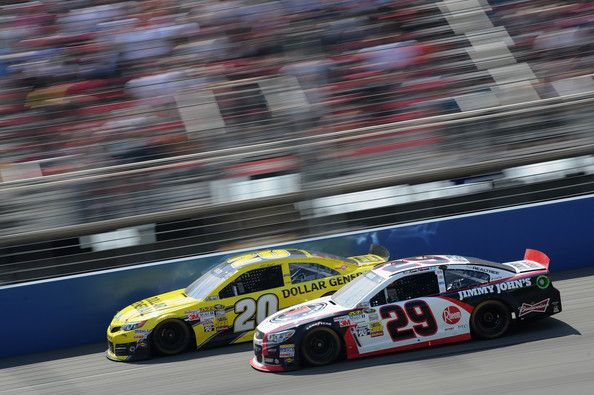 Kacar : I am going with the hot hand at the moment and taking Kevin Harvick​.
Tiongson : I have to go with Matt Kenseth, who will most likely have a strong race event car. He didn't qualify all that well but he'll be up there and be a factor right up until the end on Saturday night. It could be a very huge win for the No. 20 team at their home yard.
Parrack : My race pick for this weekend at Charlotte Motor Speedway is Jeff Gordon.
Brincks : He's on the pole and he's had a solid Chase so far - Jeff Gordon for the win!
And that wraps up this week's edition of Track Talk, and as always, I want to thank Matt, Jessica, Shelby, and Nick for making this piece rock! Till next time, if you want in or have suggestions or comments about Track Talk, let us know what you think by tweeting us @ThePodiumFinish and using hash tag #TrackTalk!