It's all down to Richmond for some of the best drivers and teams of the NASCAR Sprint Cup circuit. Who does #TeamTPF see making "the playoffs?"
It all comes down to at least 400 laps around the 0.75-mile Richmond International Raceway on Saturday night for some of NASCAR Sprint Cup racing's best drivers and teams. Their Chase hopes could all vanish in the span of one evening, due to a mistake in the pits or an accident caused of their doing or from someone else's impatience on the track.
For drivers like Dale Earnhardt Jr., Joey Logano, Greg Biffle, Jeff Gordon, Kurt Busch, and Brad Keselowski (amongst others), this race is their Super Bowl moment in 2013. If both the driver and team have a near to absolute flawless evening at RIR, it's all just a matter of which way the wind will blow for their Chase bid. Otherwise, they'll play second fiddle for the rest of the season, an unenviable position for any Cup organization to be in.
Racing into the Chase will not be easy for any of these talents, as it's on a tough D-shaped short track that has a nearly 10-year-old asphalt. This promotes double wide racing but it sure also sets up too much confidence for drivers who feel there's enough room to go three to four wide all around the track. Additionally, lane choice is key, as was the case last weekend at Atlanta. At Richmond, being on the inside lane seems to be the optimum choice for a good restart, with maximum grip and the jump into the preferred groove heading into turn one.
And oh yes, there's brakes! We'll see cherry red brakes from these cars, as drivers struggle to race with aggression and finesse all in one evening that's sure to have a true playoff atmosphere. PIt crews will be sweating with each stop, trying to keep focused at performing 12 second stops and making the best adjustments to keep up with a changing track.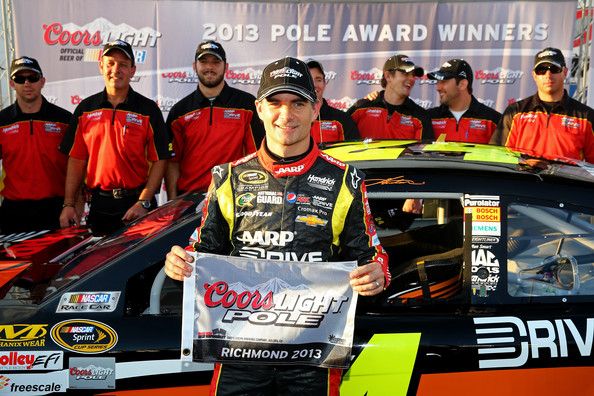 As was the case in last year's race, Jeff Gordon, who won Saturday night's race pole, had a terrible car for the first half of the event. Thanks to the rain delay and great adjustments to get the car working right, Gordon charged his way from being out of the Chase picture running in the 20's to an epic comeback into a runner-up finish and Chase berth as a Wild Card driver.
Before we get to talking about the big race at Richmond, let's cover this week's hottest issues in the world of NASCAR with #TeamTPF's Shelby Parrack, Nick Brincks, Matt Kacar, and Jessica Tow!
Question 1
It all comes down to Richmond for a trio of former NASCAR Sprint Cup champions. We've seen Kurt Busch, Jeff Gordon, and Brad Keselowski struggle and have strong performances in 2013 that have led them to their predicaments on Saturday night at "The Action Track." Who comes out of Richmond with a spot in the Chase and why?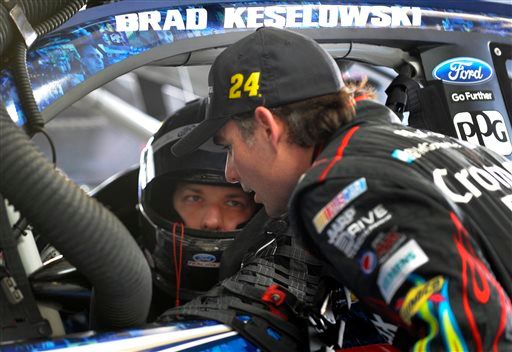 Shelby Parrack : To pick one of the three, how can I not pick my driver Brad Keselowski? I have full confidence he can get the job done, with the only kicker for him is having to rely on others, perhaps Kurt and Jeff, to have trouble in order for Brad to get himself into the Chase.
Nick Brincks : I believe Kurt Busch will make it because he's run up front at almost every race for the past few months, and if not for crashes, mistakes, and technical issues, he'd be locked into the Chase. With one week to get it done, I think he will. Gordon hasn't been good enough this year, in my opinion, to make the Chase. Keselowski, like Busch has had a good season, but too many issues have plagued this team. Because he's further behind, he's a longshot. I say Kurt's in, and Jeff and Brad are out.
Matt Kacar : I think Gordon overtakes Busch and gets in top-10 and makes Chase by the skin of his teeth. Keselowski misses the Chase.
Jessica Tow : It would be easy for me to say Jeff Gordon, since he did get the pole for this weekend's race at Richmond. But I'm still hopeful for Brad Keselowski. He's thoroughly been consistent throughout the season and I think he has a great shot to seal the deal with a spot in this year's Chase.
Question 2
Canada recently hosted a very successful and exciting NASCAR Camping World Truck race at Canadian Tire Motorsports Park at Bowmanville, Ontario, where we saw a young gun win and a barrage of fights, namely the "slap heard 'round the world" with Max Papis and Mike Skeen's girlfriend. Does this track deserve a Cup date and are we potentially looking at a change to more road racing for NASCAR racing?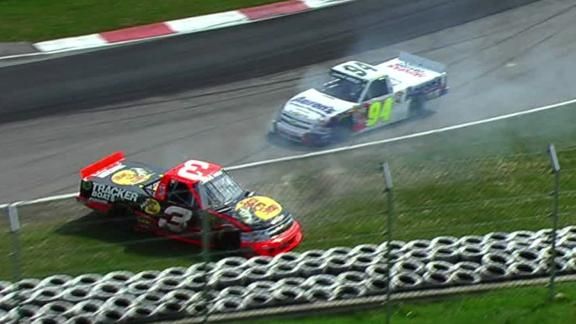 Parrack : Of course I'm going to be completely biased on this one. Being able to attend the race and it being my current "Home Track," I can only hope that the Canadian Tire Motorsports Park receives a Cup date one day. But for now, I am completely content for the trucks to make this a stop on their schedules for many years to come! It was an excellent race, unlike any other I've been to before! The turn out it received was amazing, and truly shocked me. The feedback the truck series drivers gave me has given me a lot of confidence that we will see them back here next year, not to mention the VP of NASCAR said he absolutely loved it!
Brincks : While it was a great race (with an even better finish), it's way too early to say the track in Ontario deserves a Cup race. There are several tracks that deserve a Cup race before it does. Does the Sprint Cup need more road course races? Absolutely. I think four is the perfect number. Add two, including one to the Chase, by replacing two races at 1.5 mile tracks and we'll be golden. Kansas does not deserve two races and I don't think Texas does either. These would be the two to take away from in my opinion. Add more road courses, but hold off on Canada.
Kacar : No it does not need or deserve a Cup date. We need variety in which venues each series visits.
Tow : I think any road course deserves a cup date. Road courses are exciting tracks and the racing is always excellent. While the Cup Series already has two road course races on the schedule, a third one wouldn't hurt. NASCAR needs road course racing just like it needs dirt racing (props to NASCAR for organizing the Truck Series race at Eldora.)
Question 3
It is time to ask a Danica question and as she's closing in on her first full season of NASCAR Sprint Cup action, have we honestly seen the best from the Roscoe, IL native or are better days awaiting her in stock car racing?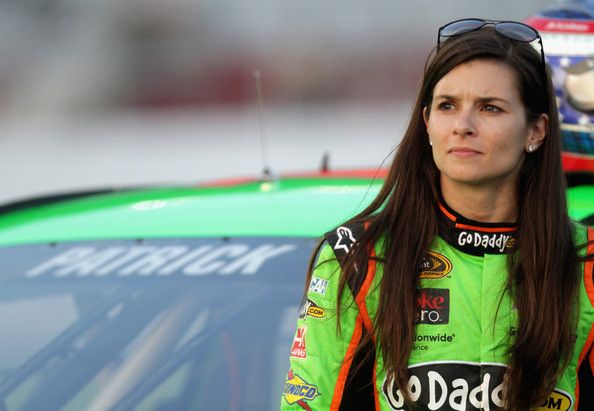 Parrack : I feel like it would be unfair to say she has hit her peek and she has nothing else to look forward to in her career. Like most other racers, the best is yet to come. The longer she stays in the same ride, same people surrounding her, I think she will only improve as a NASCAR Sprint Cup driver. None of us gave her a fair chance at the beginning of the 2013 season, and probably a lot of people still haven't, she has many critical eyes on here 24/7 so really no matter what she does, some people will never be happy with what she does.
Brincks : As much as NASCAR would like Danica to succeed, I simply believe she won't. She burst onto the IndyCar scene with an impressive rookie season and she never really accomplished anything in the next several years, aside from one win. With a lackluster career in NASCAR already, she hasn't shown that she'll get better after a few seasons. It would be great if she does get better, but she'll be mid-pack at best.
Kacar : I just don't think Danica is talented so this might be the best she will ever be.
Tow : I think better days await Danica, but after seeing her performance so far I'm getting the feeling that she's going to end up in the ranks of those drivers who are has been's and/or never was. Although this season is her first full rookie season in the Cup Series and she continues to learn, I just can't bring myself to expect great things from her at this moment in time.
And now #TeamTPF, who do you choose for this Saturday night's race at Richmond?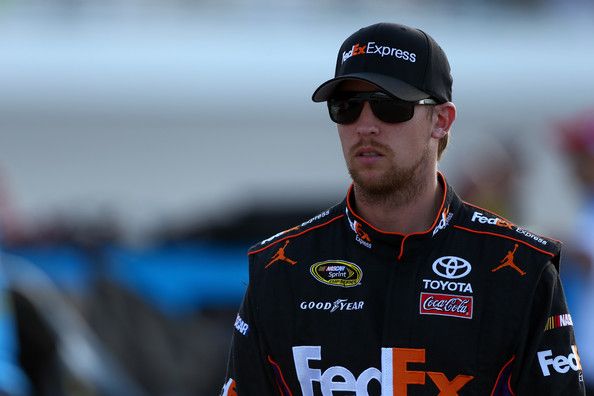 Parrack : For my pick this weekend: I'm obviously hoping and praying that Brad Keselowski can get to Victory Lane this weekend, I'm fully confident he can get it done in order to put himself in place to get into the chase. But if I needed to give a non biased answer, it would have to be Denny Hamlin. He has had a very difficult season thus far and needs a boost, and when I think or hear "Richmond," DH is the first driver that comes to my mind!
Brincks : I've picked him several times already, but I still like Kurt Busch's chances.
He'll win a race or two before the season is done and this would be one of the best weeks for him to do so.
Kacar : I am going with Kyle Busch. He has the momentum and this is his best track.
Tow : My race pick is Clint Bowyer, simply for the fact that he has a series-best average finishing position of seventh and the fourth-best driver rating of 108.1 at Richmond. He has already secured his spot in the Chase, so now he's racing for a win to pick up some extra bonus points.
And there you have it friends - we'll all be watching as to what the next chapter of this exciting season of NASCAR Sprint Cup racing in 2013 brings! Stay tuned and we at TPF will have it all covered. Till next time, friends! Thanks #TeamTPF!