Dorothy may not be in Kansas anymore, but the NASCAR Sprint Cup Series sure is! #TeamTPF previews the big race and the hottest topics in NASCAR now!
We'll probably be inundated with a bunch of Kansas and Kansas City references, such as Wizard of Oz quotes, the food (primarily its delicious steaks and ribs), weather, and music from the good ole days of rock and roll. Perhaps the one reference that most of us won't be tired of is the racing from Kansas Speedway, the 12-year-old ISC-owned track that's played host to a Chase date since the playoff's inception in NASCAR Sprint Cup racing since 2004. A rather temperamental track that puts drivers between that fine line between pushing the envelope and playing it safe for three strenuous hours on both man and machine for at least 400 miles.
One driver who's absolutely got Kansas Speedway figured out is Matt Kenseth, who's certainly got the knowledge to excel at this recently repaved and "refitted" track. Its sweeping corners with variable 17-20 degrees and the frontstretch that's got nine-11 degrees puts an emphasis on speed and handling for what's no ordinary race at a "cookie cutter track." Originally a clone of the original Las Vegas Motor Speedway configuration, the track had been criticized for single file parade racing. Lately, it's shown some signs of being competitive, but like most tracks in today's NASCAR racing, clean air is the key to success for winning.
The Chase is approaching its halfway point and we've seen a distinction between the haves and have not's thus far, with Joe Gibbs Racing's Matt Kenseth and Kyle Busch clearly looking stout while Hendrick Motorsports' Jimmie Johnson and Jeff Gordon have stepped it up to another level, showcasing why they've got a combined total of nine titles and 152 race wins. Although this title hunt has been dubbed as a three man race, Kansas Speedway could make this either a two horse race or a wide open shootout when the Cup circuit arrives for its "homecoming" at Charlotte Motor Speedway in Concord, NC.
As the Cup circuit prepares for the Hollywood Casino 400 this Sunday (Live on ESPN at 1 PM EST), #TeamTPF's diligent panelists in Shelby Parrack, Nick Brincks, and Jessica Tow are tackling their latest "Trending Topics" fielded by last week's "race winners" Matt Kacar and yours truly! The trio put up some good responses to perhaps their toughest questions of the season and their race picks prove that maybe they're "ganging up" on the top two in the #TeamTPFCup Standings, which we'll get to soon. For now, let's get to our panelists' answers drawn from Kacar's questions as well as yours truly's in this piece. Here we go, folks!

Question 1:
This season, three drivers (Matt Kenseth, Kyle Busch, and Jimmie Johnson) have won 16 of the 29 Cup races. That is over half the races. Does that speak to how much the Gibbs and Hendrick teams are so much better then the other teams or is that just a coincidence?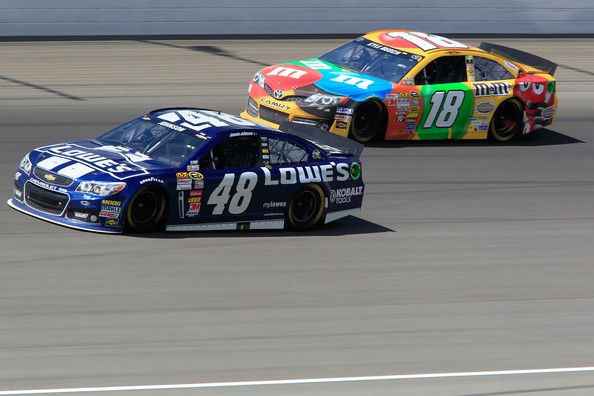 Parrack : I don't feel that is what this says entirely. If this were so, Dale Earnhardt Jr, Kasey Kahne, and Jeff Gordon would be performing as well as Jimmie Johnson is. With that being said, I do think those two teams in particular have something figured out that Roush-Fenway and Childress have not. They are running completely different races most of the time. I can only hope that these other teams figure out what Gibbs and Hendrick have.
Brincks : I give the Gen 6 car the credit as of now. We saw this when the COT was rolled out in 2007. Hendrick Motorsports dominated early on as it took time for other teams to catch up. I think we're seeing the same thing now, but this time Gibbs and Hendrick caught on right away. There's no doubt that Hendrick and Gibbs are well ahead of the competition. But as we've seen, it's more Kyle Busch, Matt Kenseth, and Jimmie Johnson catching on to the Gen 6 than their teams as a whole. Hamlin has struggled mightily, Kahne has struggled recently, and Gordon and Earnhardt Jr. are winless.
Tow : Obviously there is no question that Joe Gibbs Racing and Hendrick Motorsports have their teams dialed in to win. It would appear that both teams have the right people and equipment in the right places. Ulimately, I think that every team is doing everything they can to ensure that they succeed in the Chase.
Question 2 :
Joey Logano won the Nationwide race on Saturday but his car failed post race inspection. Is it time for NASCAR to start taking wins away when a car that wins a race fails post race inspection?
Parrack : I don't really know how to feel about this issue to be honest. I suppose I will say that if they can deem the part of the car that failed gave that car and team a total advantage and was the reason they won the race, then it would be completely appropriate for the win to be taken away.
Brincks : If NASCAR can prove that the infraction was purposely caused by the team, then absolutely, they should take wins away. If they can't absolutely prove this though, simply taking away points and fining teams is the way to go.
Tow : I guess it depends on why the car actually failed inspection. If a driver's car fails post-race inspection for a significant reason, then eliminating said driver's win would make sense. If a car fails inspection by only the slightest margin then the winning driver should keep the win to his name.
Question 3
We saw how Dale Earnhardt Jr. was so close to snapping a 15 month winless streak and he was visibly disappointed with just coming up short for the win at Dover. Is the fire back with Earnhardt or was this just a lucky stroke in the pocket for Team 88?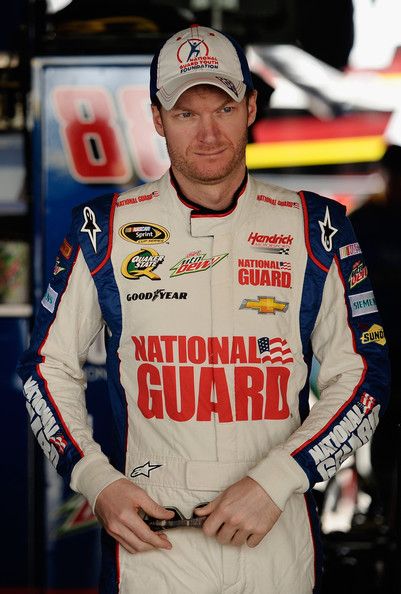 Parrack : I don't think the fire every left Earnhardt, as I think it's a matter of the cars he is provided. This past weekend showed that Hendrick Motorsports is capable of providing their other three teams with winning cars like they can with Jimmie Johnson, and that was amazing to see. We all know (no matter who wants to deny it) that Dale can wheel a race car. It's just a matter of what is underneath him and if they can get the car how he wants it. I'm looking for Junior to be strong the next seven races.​
Brincks : Except for maybe Michigan in June, Dale Jr. hasn't had a car as good as last week, all season long. I'm not convinced that one race is enough to say whether the "fire" is back, but if he has another car like he had at Dover, he better find a way to victory lane. Junior Nation depends on it.
Tow : At this point in the season, I think Earnhardt Jr. is definitely hitting his prime. He has been very consistent and his crew chief Steve Letarte has made some great calls. I think Junior and the No. 88 team are lucky, but I definitely think that the fire is there.
Question 4
Ryan Blaney recently won his first NASCAR Nationwide Series race two weeks ago at Kentucky and has run solidly in his Truck ride this season. There's speculation that he might be looking for a ride in 2014 - is that a bit unsettling when one of the top young talents isn't secure for a ride heading into next year?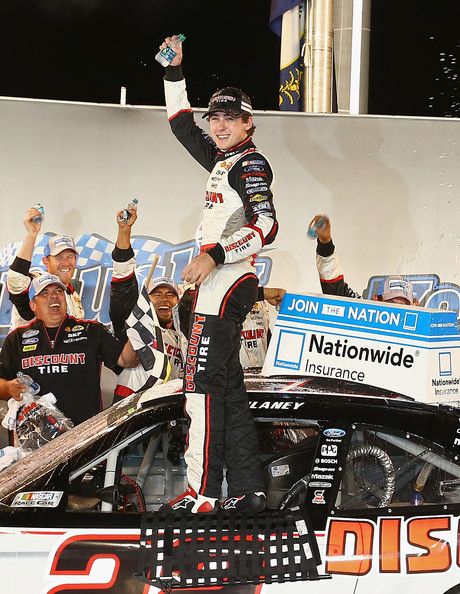 Parrack : As a Ryan Blaney fan, I'm not listening to the speculation. I'm confident (whether I'm right in feeling that way or not) that Penske will have Ryan signed to a Nationwide ride for next year soon. And yes, that is "hoping" as well. I'm also hopeful he will still run some truck races next year with Brad Keselowski as well, as Brad knows the kind of talent he has in Ryan and I don't see him just letting him go to a completely different team.​
Brincks : I was under the impression that since Sam Hornish Jr. was looking for a ride next year, that Ryan Blaney was taking over the 12 car. Either way, a talented driver will be looking for a ride. Neither driver appears to have a sponsor willing to go anywhere with them, so that is unsettling. It's extremely disappointing that sponsorship trumps talent in NASCAR today (I'm looking at you Danica).
Tow : Not at all. While these top young talents are the future of our sport, it doesn't surprise me given the nature of our sport. There's no question that Ryan Blaney is a great driver. Unfortunately, there isn't opportunities out there for every great driver. Sometimes, drivers have to step back and continue to prove to potential team owners that he or she is the real deal. I think Blaney will be just fine as long as he continues to focus on his current opportunity and stays consistent.
Before we reveal our race picks for Sunday's race at Kansas, here's a look at the #TeamTPFCup Standings after Race 3 at Dover...
Matt Kacar - 137 points
Rob Tiongson - 119 points
Jessica Tow - 96 points
Nick Brincks - 91 points
Shelby Parrack - 76 points
It's a close race for the first position while the difference between third to fifth is about as close as Miley Cyrus came to making America sick with her twerking! Without further ado, #TeamTPF, let's reveal our race win picks for the Hollywood Casino 400 at Kansas Speedway!
Parrack : For my race pick this weekend, I'm going to just stay safe and pick Matt Kenseth for obvious reason. At this point in time, I don't feel like making a gutsy race pick. If I were to do that, I would be picking Carl Edwards as Kansas is his home track and he is desperate for a win there.
Brincks : Nobody has been better this season on the mile and a half tracks than Matt Kenseth. He'll shoot for victory number 8 on the season Sunday and I like his chances.
Tow : What is there to say? Matt Kenseth is THE driver to beat in NASCAR. Not only is he the points leader, he has won four of the seven races held on tri-oval tracks this season. Let's not forget who won the race at Kansas in April. Needless to say, Matt Kenseth is the driver who I believe will find himself in Victory Lane this weekend.
Kacar : I'm going with Kyle Busch. He needs a win to keep pace with Kenseth and Johnson.
Tiongson : Seeing as the triple threat of Parrack, Brincks, and Tow went with Matt Kenseth and Kacar went with Kyle Busch, I'm going to stick away from the Joe Gibbs Racing train and go with Kasey Kahne. Look for the No. 5 team to really get things done on Sunday and while a title might be far out of reach, crew chief Kenny Francis, driver Kasey Kahne, and of course, TPF friend Kevin Hamlin (team 5's spotter) will get the job done flawlessly. Watch out, y'all, birthday boy's going to make some progress with Kasey Kahne!
And that wraps up this week's edition of Track Talk, and as always, I want to thank Matt, Jessica, Shelby, and Nick for making this piece rock! Till next time, if you want in or have suggestions or comments about Track Talk, let us know what you think by tweeting us @ThePodiumFinish and using hash tag #TrackTalk!