It's Bristol, baby! From crumpled up sheet metal to heated tempers, can it possibly be a better Saturday night race for NASCAR?
If you're not a fan of banged sheet metal and frayed tempers, then you'll probably not like the racing at Bristol Motor Speedway - or NASCAR racing at all! This 0.533 mile speedway is like a cereal bowl filled with 43 bits of Cheerios trying to get around in a line, going double wide if possible. Often, it's possible, and some racers have the guts to take their cars in Captain Sisko or Kirk like fashion - where no one's gone before in the form of three to four wide formation. Deceiving in its appearance as a wide track, its corners, while wider than the Bristol that race fans knew from 1992-'07, is still a short venue that is fast but consumes sheet metal and boils up a racer's attitude faster than one cooking Ramen soup.
Often, the elite NASCAR racers have won here, conquering this concrete beast like some of us surviving the 1980's. One driver who seems to take to Bristol Motor Speedway in fine fashion is Kyle Busch, who's heading into Saturday night's Irwin Tools Night Race with his eyes on a weekend sweep. A win under the lights in his No. 18 Toyota Camry would draw him tied for a tie with points leader Jimmie Johnson and teammate Matt Kenseth if the Chase standings hold true from here onto Richmond. But before conceding this race to "Rowdy," there are lots to consider with the elements and teams who'll factor into the finish at "Thunder Valley."
It's 500 laps around a track that offers no mercy at all. From practice to the last lap of the race, there are no "gimmes" or any lucky breaks here. Determination and willpower guides a driver and team while being on the edge every circuit at this facility. Of course, pit stops are also pivotal, in terms of trying to avoid a green flag stop as well as merely making sure to remember where your stall is located. Recall that Jeff Gordon essentially cost himself a chance at victory at both the 2003 and '04 spring races at Bristol by simply forgetting the procedures of pit stops under green and where his stall's located as well. Perhaps the most important factors are to keep your cool, being away from a certain accident, and keeping the nose clean all evening long.
Before delving into Saturday night's showdown, #TeamTPF (Jessica Tow, Nick Brincks, Matt Kacar, and Shelby Parrack) look back at the hottest issues of the week in NASCAR. Without further ado, let's get to work, team!
Question 1
It's somewhat surprising to see drivers like Jeff Gordon, Dale Earnhardt Jr., and Brad Keselowski go this deep into the season without a victory as we head into race number 24 of 2013. Which driver is likely going to break into Victory Lane first befor this season is over?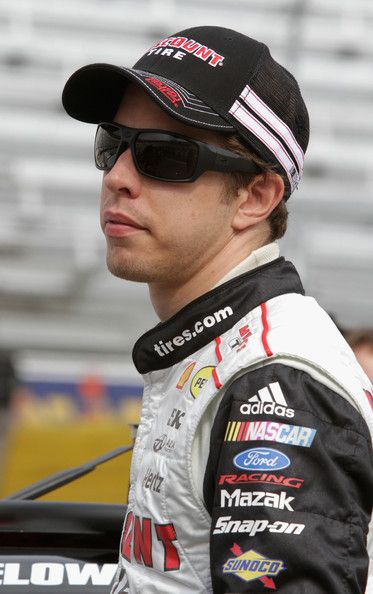 Jessica Tow : With consistent top 5 and top 10 finishes over the last few weeks, I believe Brad Keselowski will shortly find his way to Victory Lane. Other than the pre and post race inspection hiccups that took place earlier this season, Penske Racing has had a dominant performance. Jeff Gordon hasn't had a phenomenal year, but he hasn't really had a terrible one either. Surely out of the three, it's Keselowski for the win.​
Nick Brincks : With Bristol on deck, I like Keselowski's chances, considering he's won twice here in the last two years. Plus, he's run better than Junior and Gordon over the past month or so, and that's before taking accidents and other incidents into consideration. I don't know how realistic it is to expect this, but I'd love to see the 24 and 2 cars battle to end long winless streaks in the closing laps at Bristol, as we saw with Gordon and Rusty Wallace in 2002. Both were looking for their first win of the season, and Gordon used the bump and run to take the win away from Rusty. To this date, that race is still among my favorite races of all time, if not at the top of that list. If I had to rank who will win soonest though, I'd say Brad first, then Jeff, then Dale.​
Matt Kacar : I would say Keselowski is much more likely to win then the other two. For one thing, he has been running up front more then Gordon and Dale Jr. have. Fuel mileage kept him from winning last week at Michigan. And coming to Bristol where he won this race last year.​
Shelby Parrack : Without sound extremely biased, I truly believe Brad Keselowski will be the first to break through this season, specifically on saturday at Bristol Motor Speedway. He loves this place and has been excellent there in the past! He's very optimistic so so am I!​
Question 2
Bristol underwent a bit of "surgery" in between races last year which was meant to narrow the grooves to create the "old" Bristol from 1992-'07. What is your take on the "new old" Bristol and does more work need to be done to make this track competitive or is it great as it is?​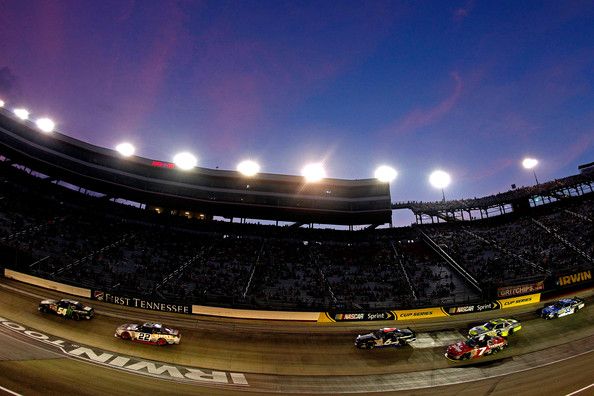 Tow : Hmm...I think the "new old" Bristol is great. Regardless of the changes that are made, it's hard to replicate exactly what took place on the track before. I think it's great that they have been able to implement a new style of racing that brings back some old style flair. At this point, I think Bristol Motor Speedway is fine exactly the way it is.​
Brincks : I like the new Bristol, but I understand why people long for old Bristol. However, I do think when Bruton Smith decided to grind the top groove last summer, it brought some of old Bristol back. Not all, but some. We still saw great two and three wide racing since the grinding, but the grooves were narrower and more drivers made contact (Kenseth and Stewart in 2012; Hamlin and Logano in 2013).
It's all about perception in my opinion. If there's a helmet thrown, fingers pointed, ambulance slapped (in the case of Elliott Sadler in 2002) drivers visibly upset in some way, fans will think the race was better. You can race cleanly and put on a great race, but short track racing is supposed to bring out the anger in drivers. That's why we love short tracks. "New-old" Bristol has put on two exciting races since the changes last summer and I expect more of the same on Saturday.​
Kacar : Bristol will never been as great as it used to be. I have no problem with the racing there but most fans miss all the routing and gouging that was the only way to pass before the repaved it in 2007. Something else to consider is that since this race is so close to the start of the Chase, the bubble drivers probably are not nearly as aggressive as they would normally be.​
Parrack : Because I didn't get into the sport until the end of '08, I didn't get to see the "old" Bristol. I believe that the work they did last year helped (as I was at the August race in 2012 and witnessed some great racing). I don't think they should touch anything else, just let the track settle in and I think it will "fix" itself.​
Question 3
We're starting to see Silly Season unfold with Juan Pablo Montoya out of the 42 car, leading to a chain of events with Brian Vickers getting the 55 car full time starting next year (as well as 12 of the final 13 races in '13) and Mark Martin subbing for Tony Stewart for the rest of the season, what do you suppose is the next domino that'll fall in time for 2014?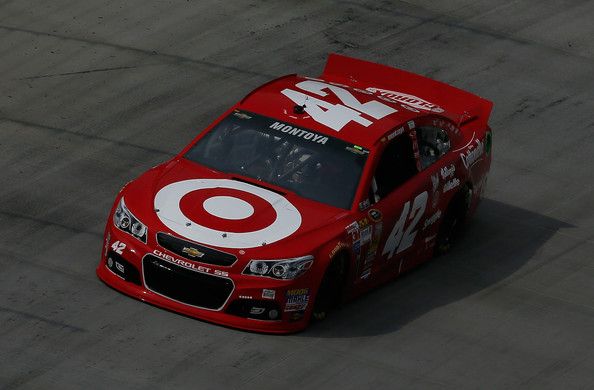 Tow : It has been quite an interesting Silly Season so far. With Juan Pablo Montoya's departure from Earnhardt Ganassi Racing, I'm wondering if maybe Ryan Newman will take over the vacant seat in the No. 42 car. It makes the most sense to me, given the fact that Newman is a top caliber driver. Also, with Kevin Harvick switching teams, it should come as no surprise that Richard Childress' grandson, Austin Dillon, will be taking on the role as driver of that empty ride.​
Brincks : Once Kurt Busch announces where he's going, then we'll have a good idea about where Ryan Newman will end up, and possibly where Montoya will end up if he decides to stay in NASCAR. For the rest of the silly season "dominoes" to fall, we're waiting primarily on Kurt.​
Kacar : I would say next domino to fall is where Kurt Busch is driving next year. Not sure what they are waiting for to announce it but everyone knows that Austin Dillon is taking over for Harvick next year. I say Kurt goes to SHR, Newman to Furniture Row Racing, Larson to the 42 car, and Allmendinger to the 47 car.​
Parrack : I feel like the next domino to fall will be who gets the 42 ride. I'm guessing it will be Ryan Newman, Kurt Busch could be a factor but there are already rumors flying that he will be in a fourth Stewart-Haas Racing entry. Personally, I feel like he should stay where he is at for another year, but who knows what will happen there. Also, I can only assume the announcement that Austin Dillon will be in the No.3 RCR Cup ride next year is coming any day now. I'm hopeful that AJ Allmendinger will get a Cup ride for next season, whether it be in the 47 or the current 51 car.​
Now with that settled...#TeamTPF, who'll win the Irwin Tools Night Race at Bristol?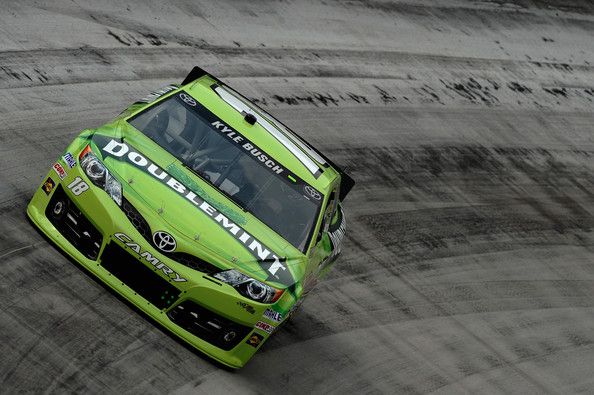 Tow : It's Bristol and it's the night race, so where should I begin? I'm pretty sure everyone's race picks can be considered wild cards given the fact that Bristol is such a wild track. To play it somewhat safe, I'm going to have to go with the driver of the No. 18 Toyota Camry for Joe Gibbs Racing...KYLE BUSCH. Bristol should be re-named "Kyle Busch Motor Speedway" because from the time Kyle arrives, he basically owns that track. In 17 starts at Bristol, Kyle has eight top-5 finishes, 12 top-10 finishes, one pole, and FIVE wins. Plus add in the fact that he won the Truck Series race on Wednesday night and there's no question who your pick should be. Look for the No. 18 team to be celebrating atop the Victory Lane roof setup at Bristol this Saturday night.​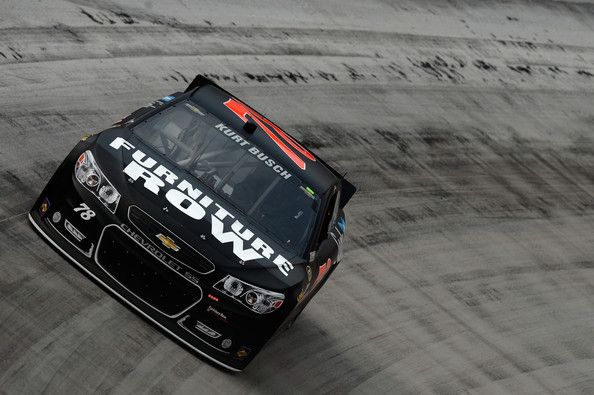 Brincks : He didn't win last week, but he was the highest finisher of our bunch in third place, so I'm going to ride the Kurt Busch bandwagon again this week. Bristol's one of his best tracks and his team is hot right now.​
Kacar : My pick is a guy that has not won all year but is in need of a win to be more secure to make the Chase. Picking Brad Keselowski to win and basically secure his spot in the chase.​​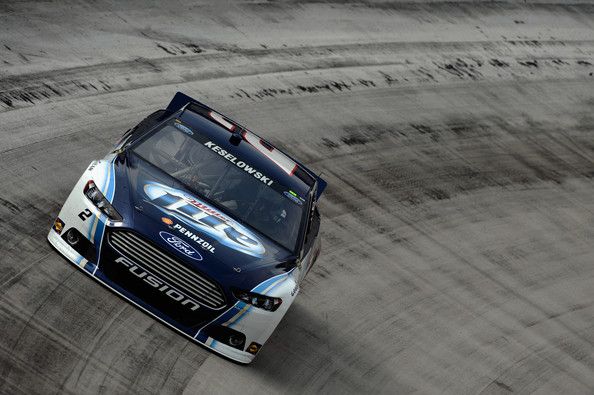 Parrack : Brad Keselowski is my pick this weekend. He is always good here and was very optimistic following the race at WGI two weeks ago. He will also have two races under him prior to the race as he has raced in the CWTS race on Wednesday and will be racing in the NNS race tonight. He finished third here in the spring race and only looks to improve on that with a win on Saturday night. He probably feels he needs to redeem himself from last year's terrible race, as I'd like to forget that one.
Special thanks to #TeamTPF on their timely answers and excellent responses as well on this weekend's edition of "Track Talk!" I can't wait to get our roundtable discussion for Atlanta's Labor Day race weekend started. If you want to be a part of the panelists, tweet me @ThePodiumFinish and simply tweet "I wanna be a part of #TeamTPF!" Till next time, friends!