It's time to get magical and find out who has what it takes to be wicked pissah at Loudon, NH! #TeamTPF breaks it down for Sunday's Slyvania 300!
Nobody's ever won the NASCAR Sprint Cup Series title after the second race of the Chase, but many have lost in their bids for the most prestigious pride of stock car racing at New Hampshire Motor Speedway. This 1.058-mile speedway is said to be "Martinsville on steroids," with two relatively long straights and sweeping flat corners that will put a test to both the drivers and the cars for at least 300 miles/300 laps.
The fight to get maximum drive off into the straights and great corner entry for passing at this track are about as big of a struggle for some teams as it is for some Bostonians to navigate I-93 on a weekday rush hour commute. Ultimately, the winning driver and team get to hoist a trophy and have a photo with a mammoth sized lobster from a place that's probably fresher than some seafood chain in the East Coast.
Seriously, this is about the coolest race in the Chase besides the pack racing at Talladega Superspeedway in late October. Loudon is as much of a race for drivers against each other as it is with this tiny track where many "magical moments" have happened, such as Rusty Wallace's win in the inaugural Cup race in 1993, Jeff Gordon's "Tire Gate" victory in '98, as well as Ryan Newman's emotional first Cup win in '02. Most recently, NHMS played host to Brian Vickers' most recent victory in the top level of NASCAR, returning back to the winner's circle after a near four-year drought.
Jessica and yours truly will be in attendance from the stands taking in the sights and sounds (and surely with stories to share) of the Sylvania 300, which currently might face the threat of some morning rain showers. The hopes are still high for a race to be completed and for the 13 driver field to go fully after it for the race win and shuffling for positions in the playoffs. Which drivers will find the magical combination to be in the front and which ones will find this track as difficult as granite?
We'll fill you in on our favorites but first, let's talk about this week's "Trending Topics" which will have questions fielded by Matt Kacar and Jessica Tow respectively, last week's race winners for "Track Talk's Chicago Edition." Shelby Parrack, Nick Brincks, and I will answer the questions this time around (instead of the usual rounds by said writer) - remember, whoever wins this week's Track Talk Loudon Edition's race pick will be fielding questions for the panelists for the Dover Edition!
Question 1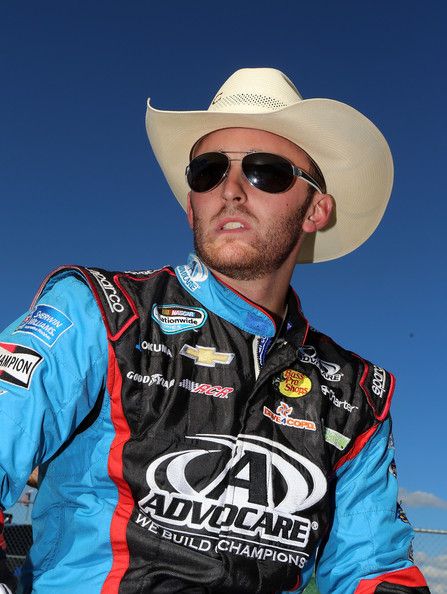 Austin Dillon is second in points in the Nationwide Series with a very real possibility of winning the title. However, he has yet to win a race this year. Would it be bad for the sport if someone won in either of the three NASCAR series without having won a race?
Parrack : I don't think it would necessarily be bad for the sport, it would certainly be different and weird. It would bring up the question of fairness for those who have won 2-3 races and came up short. But also, it would prove consistency is key is this sport.
Brincks : I would not be surprised to see a winless driver win the Nationwide or Truck championship. Thanks to Cup driver domination, series regulars simply don't have the opportunity to win as they should and it's wrong. I would like to see a winless driver win a championship because it may cause NASCAR to fix this issue once and for all. Give more incentive for wins and limit the impact of Cup drivers. It may take a winless champion to make the sport better in the long run.
Tiongson : I'd have to agree with Shelby and Nick on this, and really, it is due to the Cup drivers competing in these two tiers. It's a double edged sword because the Cup drivers bring in the dollars for the sport but I feel a cap limit in races needs to be done. Dillon stands a good shot at winning the title...with at least one win. Saturday night's race at Kentucky could offer that chance, as well as Charlotte.
Question 2: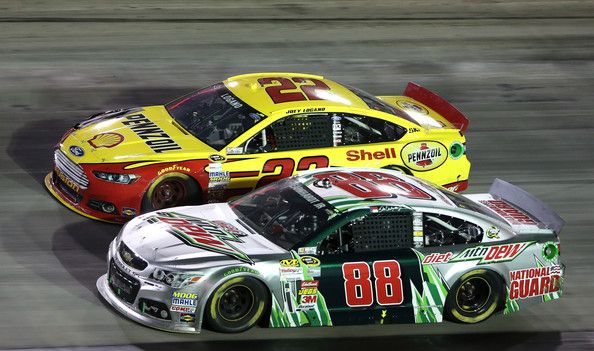 The Chase got off to a crazy start at Chicagoland with rain, wrecks, and blown motors. Joey Logano and Dale Earnhardt Jr. both had engine failures during the race on Sunday, leaving them more then a race behind points leader and six-time raccer winner this year Matt Kenseth. Is it too early to consider their championship chances done or do you believe every driver has one mulligan race during the Chase?
Parrack : I feel like drivers are allowed one mulligan race, but Joey and Dale will definitely have to do some work in the coming weeks. They can't have mediocre races from now on I don't think, they'll need top-fives and top-10's consistently.
Brincks : As we've seen the last two years, the champion has had a nearly flawless Chase. I believe a driver could overcome a DNF, but they'd have to go on a tear as Stewart did 2 years ago. Unfortunately for Earnhardt Jr., he wasn't going to be a factor in the Chase anyway. He simply hasn't been very impressive this season. Logano on the other hand, could still be a factor but I don't think he'll have enough steam to win the championship. Aside from 3 or 4 issues (blown tires, blown engines), Logano has been one of the most consistent drivers over the past 4 months or so.
Tiongson : I think each of the 13 drivers and teams will have that mulligan race. Unlike in 2011 and '12 where Tony Stewart and Brad Keselowski seldom turned in poor results in the Chase, with the Gen-6 car and the way that some of the non-Chasers like Ricky Stenhouse Jr. and Mark Martin have turned up some solid races, I look for at least one or two bad races. Wins will be needed of course to offset those poor performances, so if Logano and Earnhardt Jr. continually have horrendous races, it's just a race for a seat at the top-10 in the banquet at Las Vegas.
Question 3: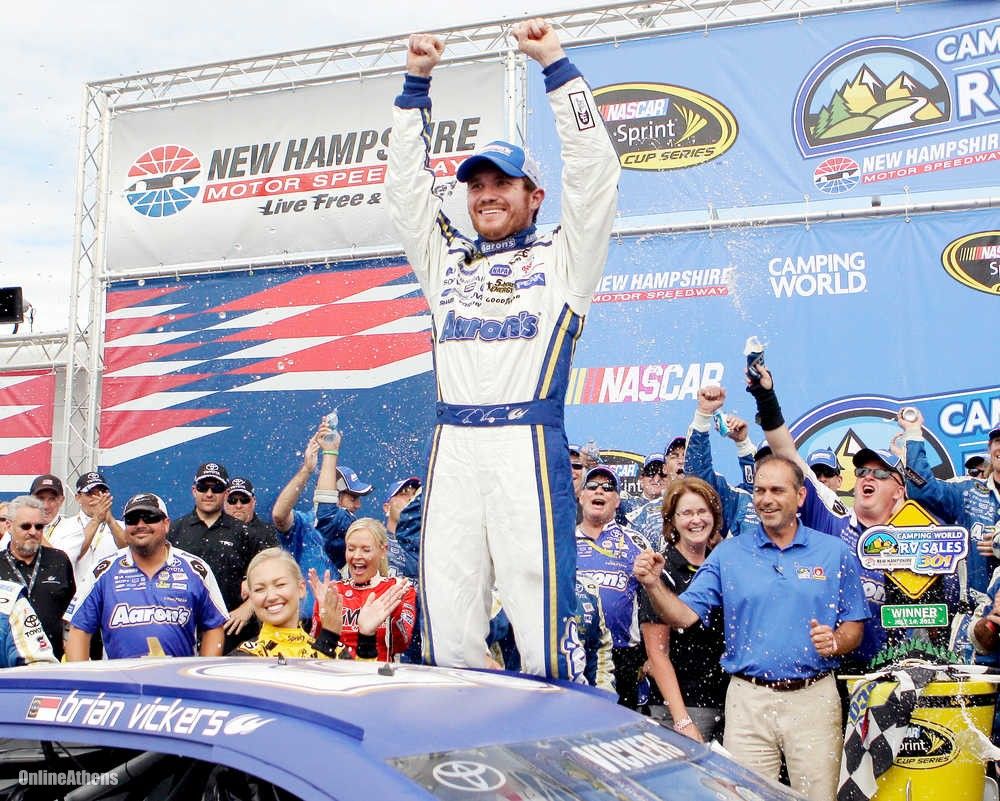 In the last 11 races held at NHMS, there have been 11 different winners. Do you think that could change this Sunday with a repeat winner?
Parrack : Considering out of the last 11 race winners 7 of those are chasers, I think it's likely that will change this weekend. On the other hand, Matt Kenseth, arguably the hottest driver right now, has never won at NHMS, and with being with a new team and having overcome a lot of other challenging tracks, who knows what could happen!
Brincks : I'll be quick on this one. I think we'll see a repeat winner this week.
Tiongson : If a repeat winner happens on Sunday, it could most likely be Joey Logano or Kurt Busch, who both know how to win here at Loudon. There's just so much unpredictability with this track - the July race seemed like it was Kyle Busch's race to win but then in typical NHMS fashion, the complexities for the win all changed within the last 100 laps.
Question 4:
Given the latest developments in the Michael Waltrip Racing saga, do you think that the team's performance is going to be hindered? Or will recent events inspire the entire team to work even harder to prove that they nothing to lose and/or everything to gain?
Parrack : I don't think this will affect MWR's performance on track but they have to be feeling down as a team after the most recent news of losing NAPA as a primary sponsor for the No. 56 car. I'm confident they will bounce back.
Brincks : I believe MWR will rise above the controversy and perform better for the simple fact that they need to. Thanks to NAPA leaving, they're racing for sponsorship dollars and need to show that they're still worth the investment. MWR had been one of the best stories over the past two years. Their transformation from also-ran to championship contender had been nothing short of amazing. Sadly, one race was enough to bring it all tumbling down.
Tiongson : The loss of NAPA following this season is far worse than any point penalty and fine that NASCAR could impose on MWR. Will they recover? In time, but the trust of the fans and most of all, with the sponsors out there who may be looking to get into the sport, may be cautious and leery to associate with them. Trust will be the first thing this organization needs to regain. It's a big sign when NAPA, who's been in the world of NASCAR as a primary sponsor since 1996 starting with Ron Hornaday Jr. and his DEI Truck team, sees fit to leave a long associated partner over one of the biggest controversies in this sport.
Alright #TeamTPF, time to pucker up and go bold! Who do you think will win the Sylvania 300 at New Hampshire Motor Speedway?
Parrack : My race pick for this weekend is Martin Truex Jr. It may sound a little out of the blue but Martin has to be feeling furious due to the things that have happened to him over the course of the last two weeks.
I think that will only light a fire under him to prove everyone who has doubted him wrong.
Brincks : He was a late addition to the Chase, he's on the pole, and he won his first career race at Loudon. The Rocketman is on a roll and he'll be strong this weekend. I like Ryan Newman's chances on Sunday.
Kacar : Tough one because of all the different winners this race has had but I am going with Kyle Busch.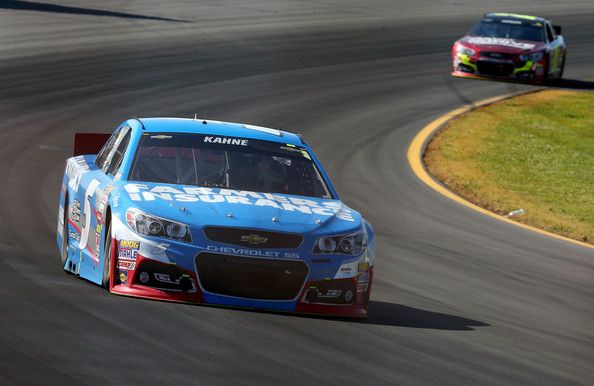 Tow : My race pick is going to be...Kasey Kahne. I'm hesitant because I'm really confident in Matt Kenseth too.
Tiongson : Well personally, I want to always win each week but knowing that I'll meet one of our #TeamTPF panelists and she's knowledgeable about today's NASCAR, it'd be awesome to win this week so I'm going with Jeff Gordon. It's a safe conservative choice but based on his three previous wins here and because he's had four consecutive top-10's as of late, he's the ideal top choice for the win on Sunday.
And that wraps up this special edition of Track Talk, which will be a particularly sentimental race for #TeamTPF, and we can't wait to deliver some quality and unique content from the stands and look for some stories by yours truly about the experience on Sunday! Till next time, if you want in or have suggestions or comments about Track Talk, let us know what you think by tweeting us @ThePodiumFinish and using hash tag #TrackTalk!