After eight action packed weeks of racing from Daytona to Darlington, the NASCAR Sprint Cup tour took Easter weekend off to prepare for the upcoming Toyota Owners 400 fest at Richmond International Raceway. This 0.75 mile short track is a speedway that acts like an intermediate but is physical, gruesome, and a place that will test the brakes and drivers for a good three to four hours or 400 laps in the Dominion State. It's played host to some dramatic moments in recent years, from last fall's Spingate drama to the Kyle Busch and Dale Earnhardt Jr. controversy of 2008. In other words, it's the epitome of NASCAR action, where man and machine is put to the test to make daring maneuvers while being smart and restraint at times.
The frontstretch is like that of an intermediate, with a quad-oval configuration that translates to tremendous corner entry speed into turn one. Turn two is somewhat treacherous and the SAFER barrier comes up abruptly as drivers negotiate their way into the backstretch. Many passing opportunities are available at this portion of the track, especially as they enter turn three and make the run off four en route to the start/finish line. Much like Martinsville, it's very easy to find yourself a lap down faster than you realize, so it's important to keep up with the track and with your competition as well.
Will we see more drama on Saturday night? Can Sprint Cup contenders Jeff Gordon, Matt Kenseth, or Jimmie Johnson break their way into the winner's circle? Before revealing our race picks, I've got the team all ready to trade paint for this week's Trending Topics. As always, Matt Kacar, Ashley Hobbs, Nick Brincks, and Shelby Parrack are ready to step up to the plate and share their thoughts on the four hottest issues as we head into Richmond!
Trending Topics by Rob Tiongson
Question 1
Brad Keselowski revealed some feelings towards his departure from Hendrick and his eventual signing with Team Penske back in 2010. Would you say that both sides have done well or did Hendrick make a mistake in essentially letting Keselowski venture elsewhere?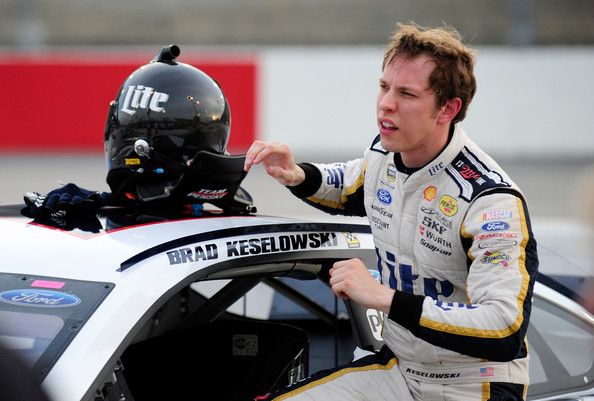 Kacar : The fact is back in 2010, Hendrick did not have a open seat in the Cup series so they had no choice but to let Brad leave. I would not call it a mistake that they let him leave. Both sides have obviously done well since both Brad and Hendrick have won championships in that span.
Hobbs : Hendrick has Jimmie Johnson; Jimmie Johnson has 6 Championships while Brad Keselowski has 1. I think Hendrick is pretty happy about that. However, Brad has done better than Dale Earnhardt Jr, who has been at Hendrick Motorsports since 2008. Since joining Team Penske in 2010, Brad has an average finish of 15.51 (including 10 wins, 35 top 5s, 58 top 10s, and 83 top 15s with only 9 races where he was not running at the end), average start of 15.86 (including 5 poles), and 1 championship. Comparing to Dale Earnhardt Jr. in that time frame, average finish of 14.02 (including 2 wins, 32 top 5s, 67 top 10s, and 96 top 15s with only 6 races where he was not running at the end), average start of 16.87 (including 5 poles), Brad and Dale Jr. are pretty much matched up.
Brincks : Both sides have turned out exceptionally well. Keselowski won a championship and Hendrick Motorsports is Hendrick Motorsports - they always run well. Personally, I find it easier to root for Keselowski because he didn't race for Hendrick.
Parrack : I don't think we'll ever know for sure if Hendrick made a mistake letting Brad go. Personally, I think things turned out just fine for all parties. Keselowski is now in a championship winning car, Mark got to have a few more years in a car and Kasey Kahne now has the opportunity in the 5. I think it was a win/win! (And it makes me super proud to have my driver in a Ford!!).
Question 2
It's a sad bit of news as it appears that Swan Racing's struggling financially to field cars for Cole Whitt and Parker Kligerman. Is it a case of too much, too early or do you see a rainbow above them that'll miraculously save the 26 and 30 teams?
Kacar : I had a feeling this might happen before the season started. They went from one to two cars without getting a major sponsor for that team. I feel bad for both Whitt and Parker Kligerman. My guess is that they will just field one car for the rest of the season.
Hobbs : Way too early way too soon for Swan Racing, sadly. They struggled as a 1 car operation last year and it's known that more cars is harder to work with. Even the top Cup teams struggle with multi-car operations every now and then so it should not be a surprise for an underfunded team to really struggle. Swan Racing should have stuck with 1 driver to better their overall program before moving to 2 cars. For their sake, and the sake of the sport, I hope they are able to find that silver lining and can keep both teams going as well as improve each week. Of the 25 different teams who have competed this year, Swan Racing has the 5th worst average finish (34.06) and 7th worst average start (34.48); compared to last year at this time (8 races), they had an average finish of 28.7 and average start of 32.125.
Brincks : They probably would have been better off with just one car, but I understand why they went to two cars. Whether you have one or two cars, though, you need sponsors and they lacked them. Luckily, two teams were able to absorb them for the time being.
Parrack : Well it seems it's a done deal. I feel terrible for Parker Kligerman who is now out of a ride. Cole Whitt got lucky and will be okay. Hopefully, Parker finds something really soon! I don't know if it was a case of them trying to build too much too soon, but apparently it just didn't work out.
Question 3
From Richmond till Loudon in July, aside from the All-Star Race weekend at Charlotte next month, it's consecutive weekends of racing for the NASCAR Sprint Cup Series. How much of a grind will it be for these drivers and teams to go at it from the spring swing to the long, hot summer?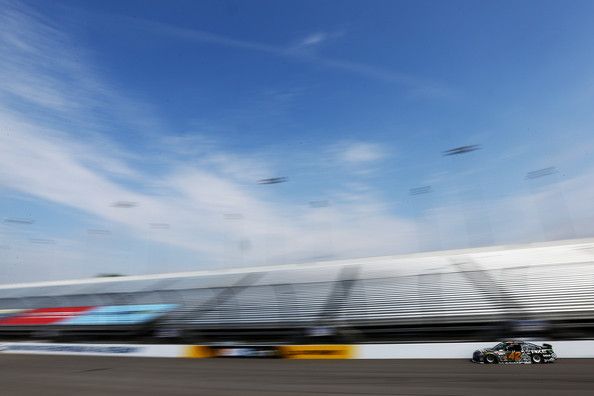 Kacar : It will definitely be a grind for all these teams and drivers but that is why they get paid the big bucks. This long stretch of races will separate the good teams from the bad teams.
Hobbs : The drivers (outside of the rookies) and the teams are used to this schedule by now, or at least one can hope so, therefore I do not believe it's as bad as we would think. Yeah, it will be tiring doing all that traveling for weeks on end, but at least they will get to know what the regular 9-5 folks go through every day for weeks on end ;) These teams are conditioned for this and they know what is coming. Will we see some teams struggle more than others? Absolutely! However, we will also see some teams and drivers hit their stride, like Tony Stewart and Kasey Kahne. Everyone is able to get into more of a rhythm now and a rhythm is good to have!
Brincks : These teams and drivers are professionals. They won't be bothered at all. It's not even the longest stretch of the season either. The last 4 months are non-stop.
Parrack : It is definitely a long stretch for drivers and teams, but I know for myself and most other fans, I'm pretty excited! Off weekends are no fun for those of us who crave racing 24/7!!
Question 4
Brian Vickers has quietly put together a solid start to his first full-time season in NASCAR Sprint Cup racing since 2011, sitting 13th in points heading into race 9 at Richmond. What do you think has been the key for the 55 team's success thus far in 2014?
Kacar : Being 13th in points, I would say, has been a decent start to the season for Vickers. Consistency has been what has got him there but the fact remains that to make the Chase, he is going to have to win a race. And right now, I am not sure MWR is capable of doing that.
Hobbs : The key to the 55's success IS Brian Vickers. Mark Martin has been at the wheel of that 55 car the most and had little to show for it, but Vickers is a totally different story. Vickers has always, in my opinion, been a top notch driver but has had set backs, due to no fault of his own. All the struggles he has over come on and off the track just show how strong he is. From getting the boot from Hendrick Motorsports to being the wheel man at Red Bull Racing and then being sidelined with blood clots, he has never stopped working at getting back to the top. When he won in 2013 as a part time driver, everyone had to know he still can wheel and car; that thought never left my mind honestly. By having Vickers as the sole driver of that car, everything clicks for that team. Vickers is here to stay for a while and I hope everything works out for him and he can be the top dog at Michael Waltrip Racing.
Brincks : Vickers and his team have done an exceptional job of using strategy to turn top 15s into top 5s and 10s. A few weeks ago, they did not take four tires like most of the field, and it propelled them to an excellent finish. They've also been solid almost every week, but I've noticed strategy as the driving force behind their excellent finishes.
Parrack : I think the key for Vickers doing so well this year so far is consistency. He's finally in a full-time ride, at the track, and in the car every weekend, so it has to be 10 times easier to put together a consistent first part of the season!
Now that the NASCAR trail has finished their share of Easter candy bars, who are we going with to win the Toyota Owners 400 at Richmond? Just before we reveal our picks, here's the updated points standings involving your favorite TPF panelists:
1) Shelby Parrack - 277 points
2) Rob Tiongson - 261 points (1 win)
3) Ashley Hobbs - 244 points (1 win)
4) Matt Kacar - 225 points
5) Nick Brincks - 222 points (1 win)
Shelby finds herself leading the points race but Ashley and Matt have made some noise in recent times! Are you ready to see our race picks? Well, here those are now!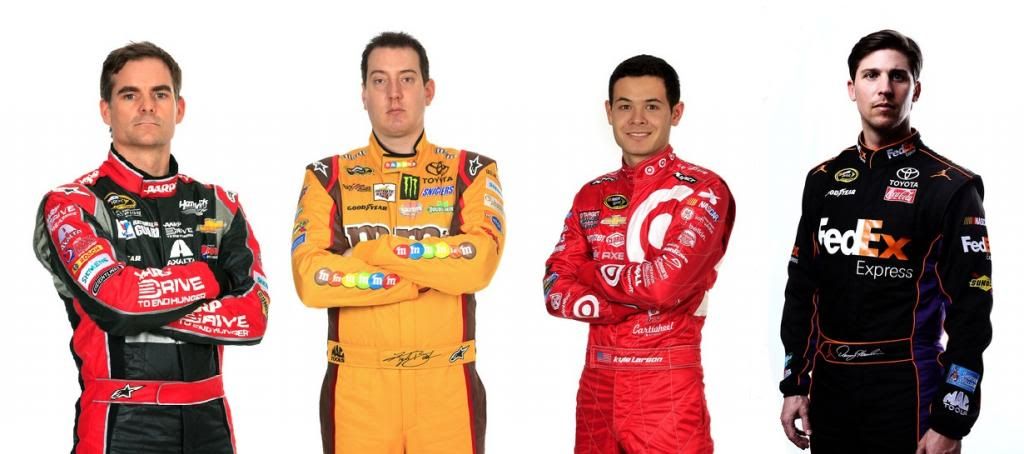 Tiongson : He's off to one of the best starts he's had thus far in his illustrious NASCAR career and the only thing that'd make it even better is a win, which seems very likely this Saturday night at Richmond. Watch for Jeff Gordon and Team 24 to finally get the monkey off their back with returning to the winner's circle, having previously getting the W at RIR in 1996 and 2000.
Kacar : Also going with Jeff Gordon.
Hobbs : In 9 visits to Richmond (in the Spring race), this driver has an average finish of 4.56, 4 wins, 8 top 5s, 8 top 10s, and 8 top 15s; that means all but 1 time he has finished in the Top 5 (only time was 2013 ). He has lead 593 laps and was dominant from 2009 - 2012 winning 4 consecutive Spring races. Add another factor in (like I need to with stats like these!), his 2014 season is not bad at all. He has an average finish of 11.5 with 1 win, 2 top 5s, 4 top 10,s and 6 top 15s; this guy is going to be the 2nd two-time winner this season. Have you figured it out yet? Well, if not, I am going with Kyle Busch to win again at Richmond!
Brincks : Kyle Larson has 4 top tens in the last 5 races. I think he gets his first win this weekend.
Parrack : My pick this weekend is Denny Hamlin! Richmond is one of Denny's favourite tracks and he is excellent here!
There you have it, race fans! The TPF crew has spoken and given their thoughts on round nine of the NASCAR season. How about you? What do you think are the biggest storylines heading into Saturday night's race at Richmond? And who is your favorite to win the Toyota Owners 400? Tweet us now @ThePodiumFinish and tell us now! Thank you, Nick, Matt, Shelby, and Ashley - let's go racing, girls and boys!