After racing on ovals for the past 15 races in the 2014 NASCAR Sprint Cup season, things are about to get a bit spicy as the circuit hits up the 1.99-mile road course known as Sonoma Raceway in the heart of wine country America. Drivers will contend with the California heat, a new tire compound, and a track that will require total concentration, with one little mental lapse resulting in a pivotal, race ending mistake.
For 25 years, this track based in Sonoma, CA has seen its share of wild finishes, total domination clinics, and it's served as a continuation for Golden State NASCAR road course racing action that long time fans became accustomed to with a SoCal favorite called Riverside International Raceway. Needless to say, it's safe to say that no matter who's the current and trending stars of Sprint Cup racing, Sonoma Raceway can certainly test the patience and mindset with the best in this sport.
Sonoma could be a solid chance for a dark horse driver to capture the checkered flag, which could mean a ticket into this year's Chase Grid. Immediately, that brings names like AJ Allmendinger, Marcos Ambrose, and Martin Truex Jr. as favorites to score a pivotal victory on Sunday afternoon. Then again, this is a track that's been fairly good to Jeff Gordon and Clint Bowyer, past victors at this facility. In other words, it's a wide open race and it'll boil down to track position and pit strategy, as we see in many other races. Come to think of it, other than turning right on a few corners, this race isn't any different than one at Kentucky or Daytona, as it pays the same number of points and the objective remains the same: to get the win.
Speaking of getting the win, that is what TPF Track Talk panelist Jessica Tow managed to do when she chose Kevin Harvick first in last week's round of our race preview during the Michigan race weekend. She's our host while points leader Shelby Parrack, Ashley Hobbs, Courtney Clement, Ashley Hull, Isabelle Beecy, Nick Brincks, and yours truly will be this week's panelists! Without further ado, I think I'll stop sifting through the vineyards and let Jessica do the hosting duties for this week's Trending Topics, right here and right now!
Trending Topics by Jessica Tow
Question 1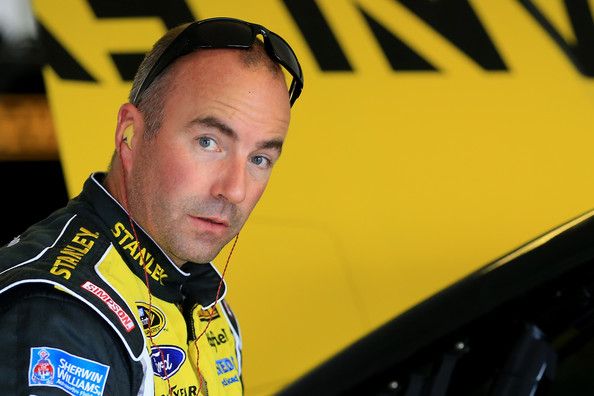 Marcos Ambrose didn't sound like a man who'll be returning to RPM in 2015. Do you suppose he'll be on the way out after this season or is there a chance he is retained beyond this season?
Hobbs : The question would then be, if Marcos leaves, who would join RPM? With the unknowns of Carl Edwards and Greg Biffle, anyone could end up anywhere at this point. I hope Marcos can retain his ride. He has grown as a drivers since going RPM, granted he does not have a ton of wins, but then again, neither does his teammate Aric.
Since coming along in 2007, Almriola has managed, in 122 starts, 4 top 5 finishes (4.10%), with his best finish of 3rd coming this year at Bristol (he also has 15 top top 10 finishes; 12.3%).
Since coming along in 2008, Ambrose has managed, in 206 starts, 2 wins (0.97%), 17 top 5 finishes (8.25%), and 41 top 10 finishes (19.90%).

Head to head at their tenure at RPM (both have been their full time since 2012):
Wins: Almirola - 0; Ambrose - 1
Top 5s: Almirola - 3; Ambrose - 5
Top 10s: Almirola - 13; Ambrose - 16
Both drivers at RPM are about even, but Ambrose can win (and he has a good shot this weekend). Almriola's average finish thus far in 2014 is 18.87 while Ambrose's is 19.57. I do not see any justification for getting ride of Ambrose over Almriola (statistically), but I think he still has a shot at being back, especially if sponsors agree.
Brincks : I hope Ambrose sticks around after this season, but I think if he leaves RPM, his chances of finding a decent ride are slim. It's great to have the Aussie on the track, as his accent alone is enough to make me want to root for him. He'll be the first to tell you he hasn't had the overall success in NASCAR as he had hoped, but he has shown flashes of brilliance even on ovals.
Parrack : I really feel like Marcos is on his way out of NASCAR. Just like JPM, he came and tried it and it hasn't gone as he probably hoped.
Clement : I believe that he will be retained beyond this season. He's stuck through all the changes the team underwent and despite the new changes happening in RPM, I believe that he is a part of them all and that he does not plan on leaving.
Tow : Honestly I think Marcos Ambrose's time in NASCAR, at least in the Sprint Cup Series, is coming to an end. While he's a great man with great driving talents, he just isn't delivering performances that are suitable enough to keep him running at NASCAR's top level. Like other drivers such as Elliott Sadler and Sam Hornish Jr., I think Ambrose would have a better opportunity pursuing rides in either the Nationwide Series or Truck Series. (Although side note: I have heard rumors that Hornish Jr. is going to be returning to the Cup Series next season...)
Hull : Ah, I see that Silly Season has finally arrived (as if the drama with Carl Edwards here lately hasn't indicated such). I honestly think that he will be returning to RPM, because they actually have been doing decent this year. But, we should probably wait until he announces something before we speculate where he is going. You never really know what will happen. Maybe he will stay. Maybe he will go to somewhere like Penske. We will see.
Beecy : I don't really know the full situation between Marcos Ambrose and RPM, so I'm not sure which is more likely at this point. Hopefully both parties can find a way to make it work and have him stay. However, if one or both are truly unhappy with the way things are going, then I wouldn't be surprised if they parted ways for the 2015 season.
Tiongson : I hope he stays in NASCAR mainly because he's a great personality and he's an underdog racer who does know how to win in this series. He's even flirted for a win on the speedways but just hasn't sealed the deal. Hopefully, unlike Adam Levine's narrator in "Payphone," he won't think that every fairy tale is full of it.
Question 2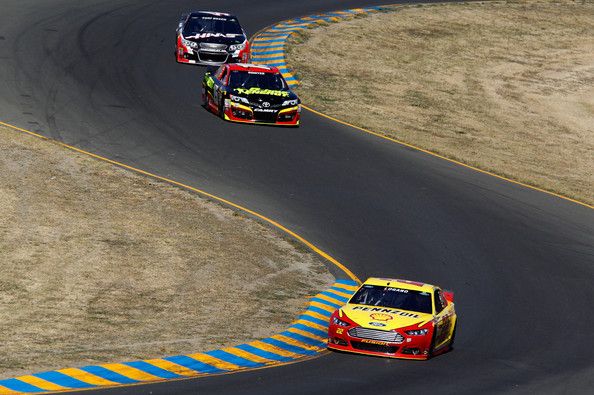 Looking at this weekend's entry list, we don't have a lot of road course ringers who'll attempt to qualify for the race. Is it likely due to the new Chase format or the lack of competitive rides with an open seat?
Hobbs : I think that is part of the reason; the other part being that a lot of these teams are competing full time with full time drivers and do not have open seating for part-timers or ringers. Another part, I believe, is due to the drivers learning more and more about road course racing and thus sharing that information with others, so even those part time drivers and teams can maintain their regular driver. I think the days of ringers are now behind us.
Brincks : We haven't seen many road course ringers in top equipment in several years, so I don't think the new Chase format is that big of a difference. However, for drivers like Michael Annett and Reed Sorenson, they are probably racing this weekend over a ringer because of the potential for them to steal a Daytona win and sneak into the Chase. We'll continue seeing the occasional ringer racing for small teams because the driver could make up for the lack of resources.
Parrack : I think the main reason would be lack of open seats, because if you take a look at the field, there really aren't many available!
Clement : I think it's likely due to the new Chase format. But road courses are tough for all drivers!
Tow : The new Chase format has nothing to do with this particular situation. More than anything it is the lack of seats available for drivers to take advantage of; money is hard to come by these days with lack of funding and/or sponsorship opportunities. While it's different not seeing road course ringers in the field, it's sadly understandable.
Hull : I don't think that the Chase format has anything to do with it. It is due to the lack of competitive rides this season. We saw earlier this year that Swan Racing went bankrupt and cost both of its driver their rides. Unfortunately, the cost for a smaller team to run in NASCAR is getting more expensive nowadays, therefore not being able to give a road course ringer much of an opportunity. It is really sad that it has come to this. There is a lot of racers who want the opportunity to race, but it's too expensive. I hope that the price doesn't continue to go up in the next 5 years.
Beecy : I think it might be a bit of both. Looking at the new rules for Chase eligibility, a part-time driver likely wouldn't be able to get into the Chase. They likely wouldn't have anyways before the changes to the Chase, given how many part time drivers don't come close to the top 16 in any series, but this makes it even harder to get there. It also seems like some teams, who may have provided a ride for a race or two, are – or were - really struggling, with examples being Swan Racing and Roush Fenway Racing. Other teams may also already have enough cars on their plate without worrying about adding an additional one. There may also be other things people might not see immediately that could be contributing to a lack of road course ringers.
Tiongson : I actually think it's due to the Chase. If a full-time driver who may be in a B or C quality ride surrenders their seat and let's just say, they get injured in a race between now and Richmond, that's going to hurt their chances of making the Chase Grid. It might sound a bit crazy but it pays to race full-time, even if that driver's as adept on a road course as yours truly is with algebra, but at the end of the day, it pays to have your name and your hands on that wheel all race long.
Question 3
Sonoma Raceway has seen at least 10 or more lead changes in five of the last seven races. Does this trend continue for Sunday's race?
Hobbs : I am just going to answer this question with a plug for Crunching The Numbers (http://thepodiumfinish.com/articles/crunching-the-numbers-race-16-toyota-save-mart-350-at-sonoma).
Brincks : Absolutely. Even if there aren't many passes for the lead, pit strategy should be able to cycle through many leaders. I think the racing will be good though, with a few drivers trading the lead amongst themselves at times.
Parrack : I'm hopeful! Sonoma always delivers a fun, exciting race, you never know what to expect from it! With how competitive the field is this far through the season already I think well see a vast amount of leaders.
Clement : The trend does continue for Sunday's race! I don't see any reason why it wouldn't.
Tow : Absolutely, it's a road course so lead changes are bound to happen. I would be absolutely shocked if lead changes didn't happen at all during this race or any other road course race for that matter.
Hull : Being that it's a road course, anything is possible. That is what I love about road courses. They are unpredictable, and it proves who's the best racer is out there. As for Sunday, we will see if it happens.
Beecy : I hope this trend continues. That many lead changes means the races there are usually competitive and there's a chance any number of drivers could win. Plus, it makes the race more enjoyable to watch for the fans. I know over in IndyCar and Formula One, many people complain about the road and street courses being like parades and therefore boring to watch. If there were that many lead changes over on those races, a lot of fans would be happy and would think differently about those races. I wouldn't be surprised if NASCAR fans felt similarly.
Tiongson : While it's no Road America, rain or shine, Sonoma does put on excellent shows so as long as that lead driver has second place hot in their tracks, I can see for at least 10 or more lead changes on Sunday afternoon. Pit stop cycles will skew the lead change number some as well.
Question 4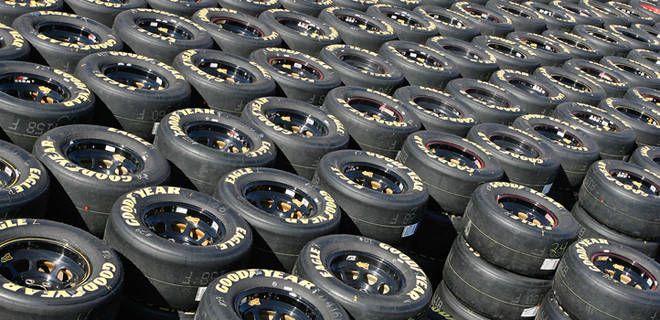 Goodyear is bringing a new tire to Sonoma this weekend. How do you think this is going to affect performance?
Hobbs : It's always a mystery as to how a new tire will perform; sometimes, they get it right while other times they get it wrong. I hope it is a great tire and provides us with a lot of awesome racing!
Brincks : As long as the tires wear, but not to the point of causing tire issues, I'll be happy. If they don't wear too much, look for two tire stops to shake up the running order.
Parrack : I really don't know, I'm not too up to date on tires so I'll just have to wait and see if it affects anything!
Clement : It'll be interesting, especially because we're hitting the road course this weekend.
Tow : This weekend all Sprint Cup Series teams will be running new tires that provide "superior grip" from the tire models that were used during this same race last year. From what I understand, Goodyear developed this new tire following a tire test that took place at Sonoma in March; a test that included a handful of Sprint Cup Series drivers. More than anything what I find interesting is that all four wheels will have the same compound, which is unlike ovals where separate compounds are used on both sides of the car. Ultimately I believe in Goodyear and the research that they have completed to get to this point. I think these new tires are going to do wonders throughout this weekend's race.
Hull : Seeing the problems that Goodyear has had this year, I hope that it doesn't affect it in a bad way. Let's hope that they got all of the kinks out before this race. If they haven't, this could spell disaster for a lot of drivers. But if so, the tires could make it interesting. We will see on Sunday!
Beecy : I think it could go in multiple ways. I'm not sure if the new tires have been tested yet or how those tests went if there was testing, so I don't know how the tires will hold up during race conditions. The ideal would be for the tires to help performance. The worst case scenario would be that the tires might hurt performance in some way such as blistering or becoming flat too easily. However, there's also the possibility that the tires might not even affect performance at all and act similarly to previous tires. So it's probably a safe bet, for me at least, to hold out my opinion and see what happens during the race weekend.
Tiongson : It means that we'll likely see a race that sees the tires being the name of the strategy for being the difference maker on Sunday. We'll likely see a case of fuel and tires being why one driver moved forward while another lost and squandered positions in the last laps.
While Shelby Parrack still leads the points standings, yours truly is making a charge for the number one spot! Nick Brincks is also making some noise - how do our points standings look after Round 15 at Michigan? Well, here's a look at it right now!
Shelby Parrack - 509 points (1 win)
Rob Tiongson - 500 points (2 wins)
Nick Brincks- 465 points (2 wins)
Ashley Hobbs - 458 points (1 win)
Courtney Clement - 183 points (1 win)
Ashley Parris Hull - 154 points (1 win)
Jessica Tow - 129 points (1 win)
Isabelle Beecy - 44 points
You know what this means after we've shown you the points standings - yep! It's race winning prediction time! So here's who our picks are for the win at Sonoma!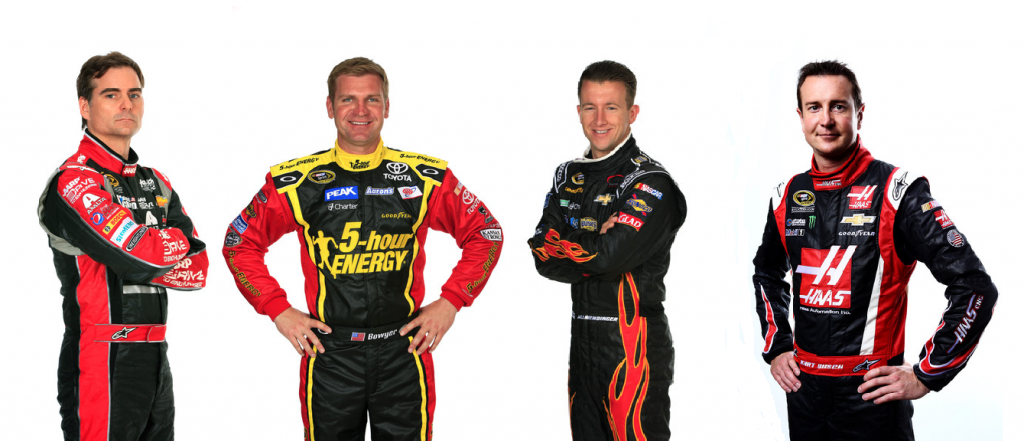 Tiongson : He's yet to become a five-time NASCAR Sprint Cup champion, but Jeff Gordon, this five-time winner at Sonoma Raceway will capture his sixth win at this track. If not, I dare Jeff to grow the mullet again.
Hobbs : Going with Jeff Gordon.
Brincks : He hasn't won here in several years, but I still like Jeff Gordon's chances to grab win #2 on the season.
Hull : My race pick for this week is Jeff Gordon.
Parrack : Put me down for Clint Bowyer! He's due for a win this season and he's been ontop of the charts so far this weekend.
Clement : My pick is Clint Bowyer!
Beecy : Going with AJ Allmendinger, because road/street courses are his strength.
Tow : Going with Kurt Busch!
There you have it, race fans! The TPF crew has spoken and given their thoughts on round 16 of the NASCAR season. How about you? What do you think are the biggest storylines heading into Sunday's race at Sonoma? And who is your favorite to win the Toyota/Save Mart 350? Tweet us now @ThePodiumFinish and tell us now! Thank you, Isabelle, Nick, Shelby, Ashley Hobbs, Ashley Hull, Courtney, and Jessica - let's go racing, girls and boys! And as always, the opinions and thoughts express in Track Talk are solely of the authors and do not reflect on the organization or of TPF.